Heron Bros improves construction safety with reboot initiative participation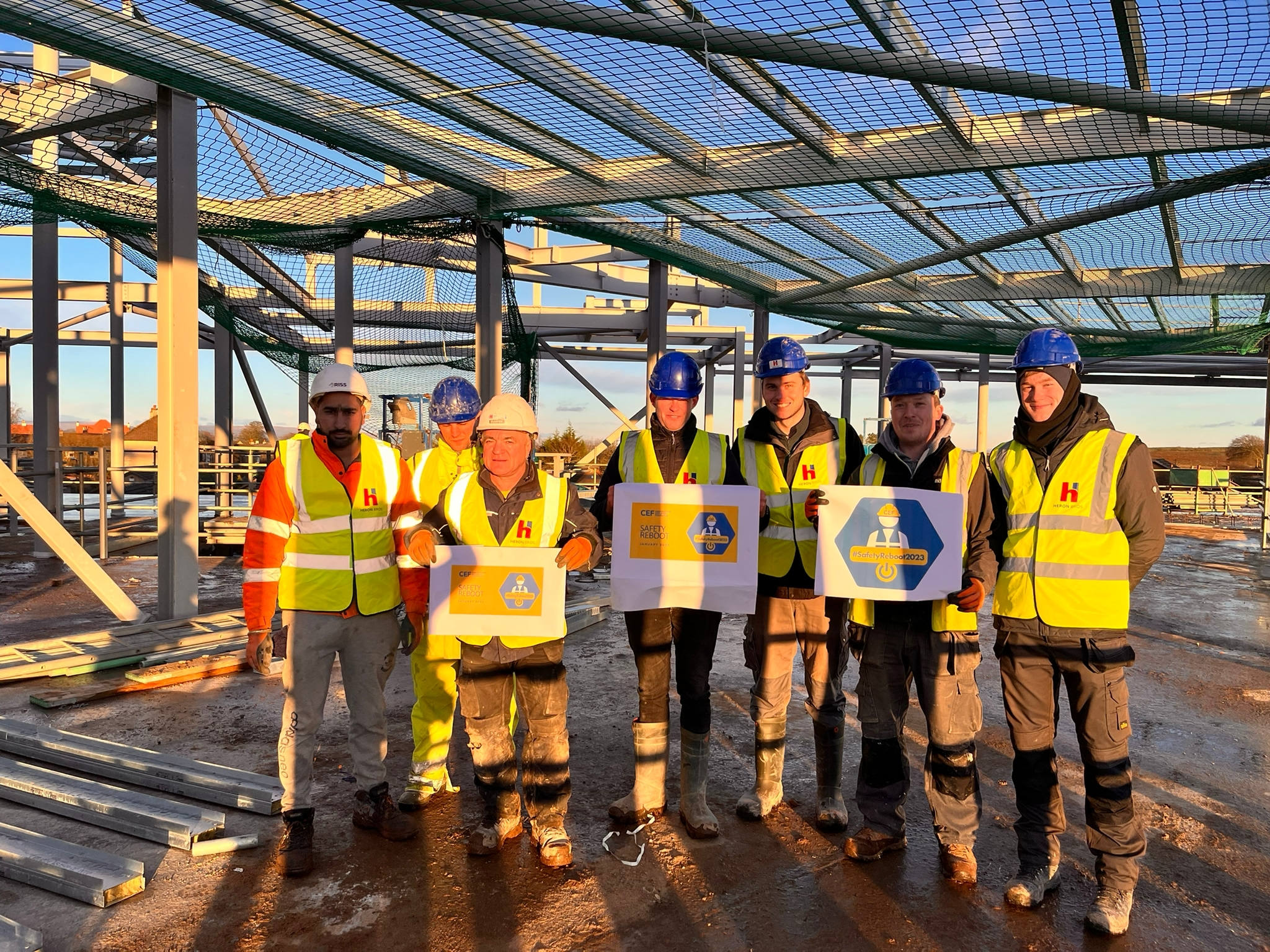 Construction and property developer Heron Bros has participated in a safety reboot initiative that was utilised at its Neilston Learning Campus project for East Renfrewshire Council.
The 2023 Construction Employers Federation Northern Ireland (CEFNI) Safety Reboot Initiative is a month-long campaign in January that encourages construction companies to take a 15-minute break each week to focus on key areas of health and safety.
The firm's successful participation in the CEFNI Safety Reboot Initiative in Northern Ireland is simultaneously rolled out across all of its UK sites, including the Neilston Learning Campus project. The team at the Neilston project took a proactive approach to safety and well-being by discussing key topics such as mental health. They shared resources and information on who to speak to if anyone had concerns, and discussed strategies for recognising when someone may be struggling.
---
---
"At Heron Bros, we understand the importance of providing a safe and healthy work environment for all of our employees," said Caroline Hughes, SHEQ manager of Heron Bros.
"After the break, it can be challenging to refocus on the job at hand, especially in the dark, cold days of January. But in construction, every person is responsible for maintaining safety and well-being on the job site. That's why we fully embraced the CEFNI Safety Reboot Initiative, which encourages taking a 15-minute break each week in January to reflect on and improve key areas of health and safety.
"Our participation in this initiative, along with our ongoing commitment to safety, is aimed at ensuring zero incidents and promoting a culture of well-being throughout our organisation, and we are proud to partner with CEFNI in this effort, as we strive to reach as many of our construction operatives as possible throughout January."
The CEFNI Health and Safety Committee has provided resources, including question packs and discussion aids, on topics such as Mental Health, Working at Height and Emergency Procedures to aid conversation and interaction between the workforce.
---
---
Heron Bros is encouraging all its sites to use these short stoppages as an opportunity for staff to engage with each other on important health and safety topics.
---