HHP completes 14 homes on Isle of Lewis
Hebridean Housing Partnership (HHP) has successfully completed the second phase of development at Sinclair Avenue on the Isle of Lewis.
Fourteen homes were handed over in this section with 8 available for social rent and 6 available to purchase through the New Supply Shared Equity scheme (NSSE).
The homes have been built to a high standard by O'Mac Construction Ltd and this was recognised in August this year when it was awarded Premier Guarantee's monthly excellence award for construction.
---
---
This latest phase brings the total number of homes completed at this site to 42 units (28 rented and 14 NSSE). The next stage of eight rented homes is due to complete in January 2022 with the final stage of 22 rented homes and two shared equity homes completing in September 2022.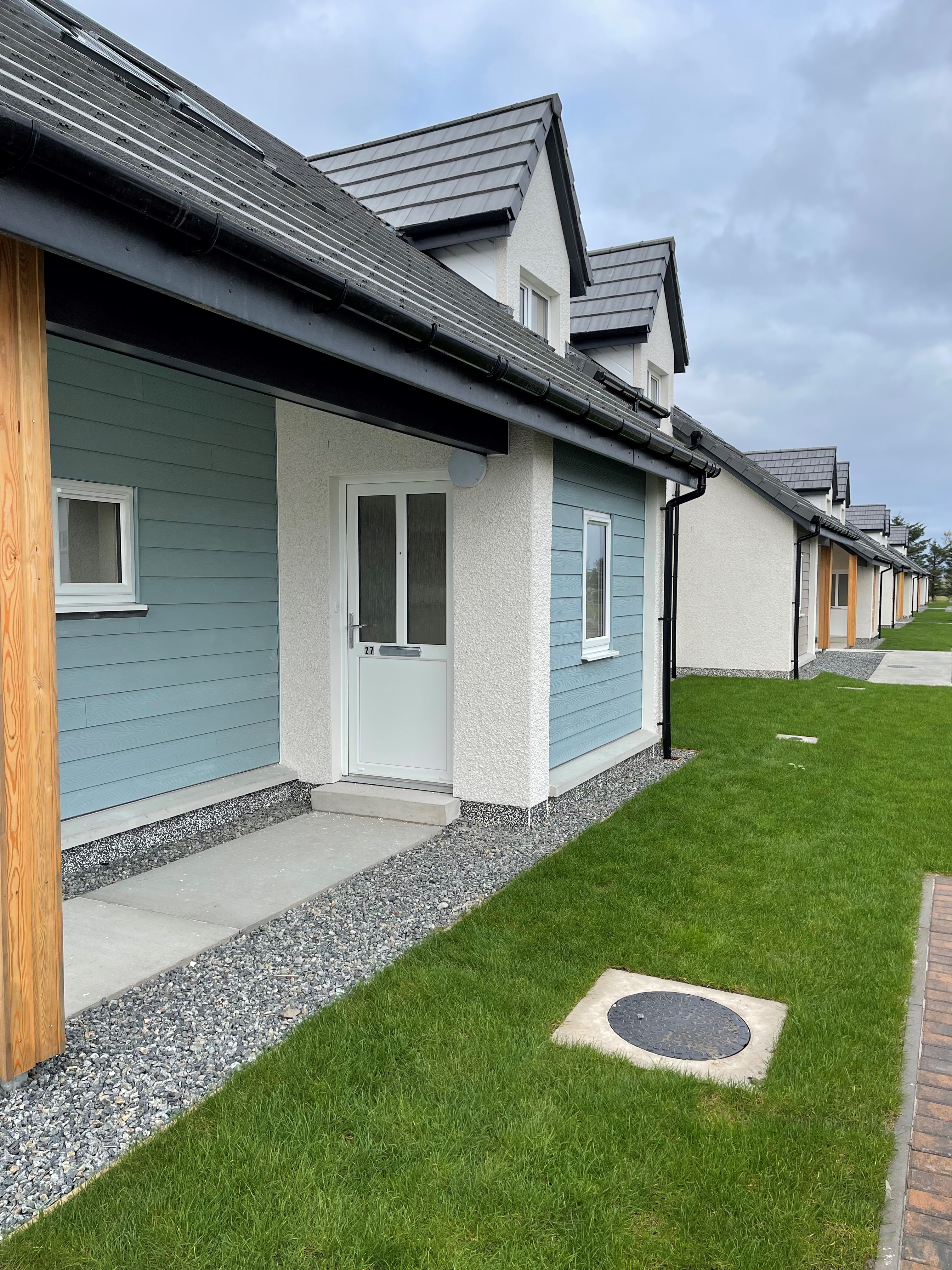 HHP is currently accepting applications for the shared equity houses at Sinclair Avenue. There are six houses for sale through the New Supply Shared Equity scheme.
---