Highlands and Islands Enterprise funds Isle of Mull pier project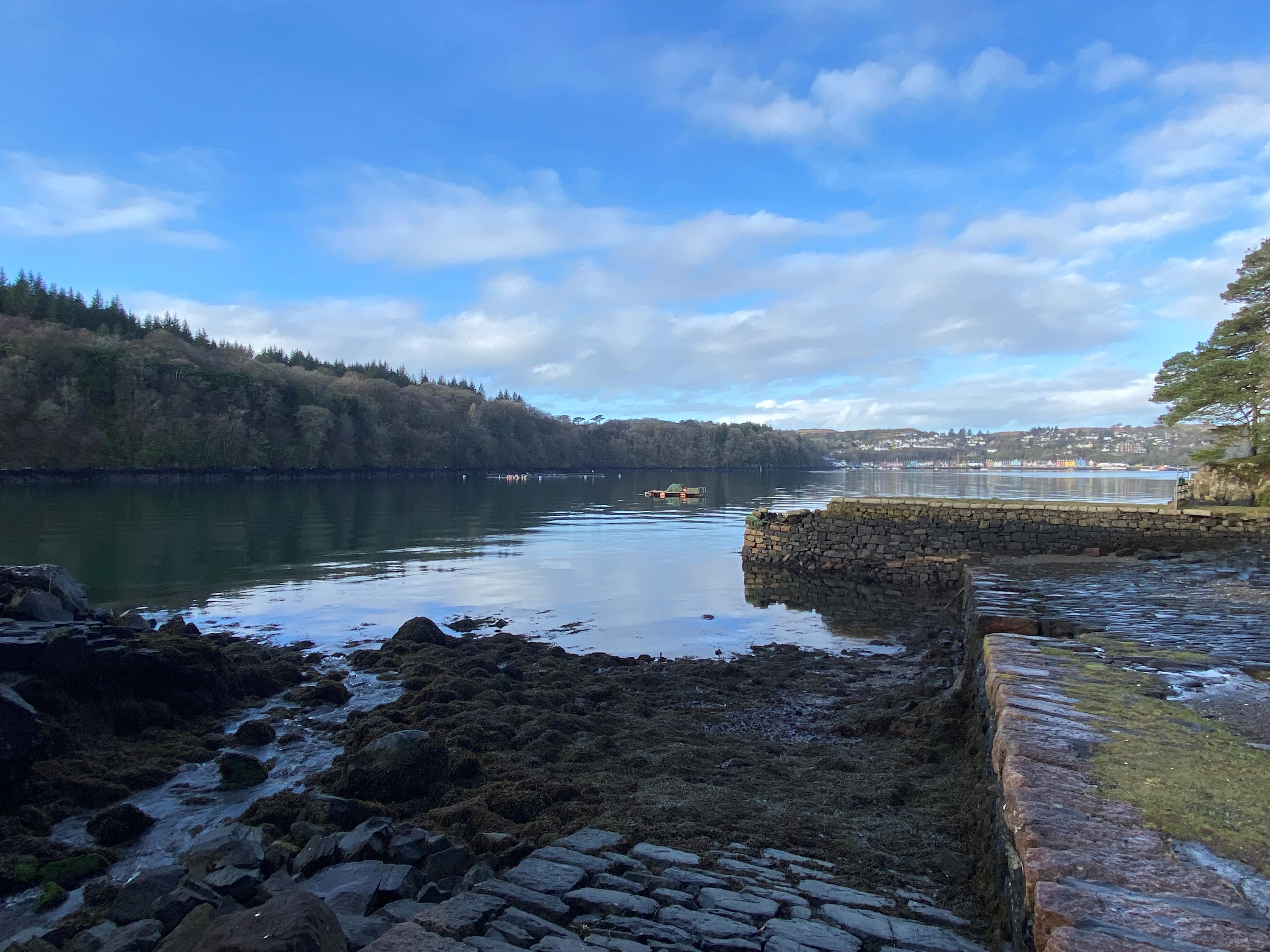 Community plans to bring a former pier and slipway on the Isle of Mull back into productive use have secured a £239,592 investment from Highlands and Islands Enterprise (HIE).
The Tobermory Harbour Association (THA) has already made a series of improvements within the harbour to enable safe, non-tidal berthing for various vessels.
The community enterprise is now implementing plans to create an outdoor activity hub at nearby Aros Park, which borders Tobermory Bay, as an anchor for wider recreation and safe access for local watersports.
---
---
The HIE funding will contribute to structural repairs of the dilapidated Aros Park pier and slipway along with the provision of a bridge, pontoon and accessible walkway to the adjacent shore.
THA is also planning to refurbish two derelict buildings, a former sawmill and a boathouse. This element of the project is being funded by the Scottish Government's Regeneration Capital Grant programme.
THA purchased the Aros Waterfront site in August 2019. The site sits within the Forestry and Land Scotland-owned Aros Park, which is an attractive area of forest land and the main outdoor recreation space for Tobermory and the wider Isle of Mull.
The park is a highly valued community resource, used by local residents and visitors to the island.
---
---
Morag Goodfellow, HIE's area manager for Argyll and the Islands, said: "Supporting community initiatives is crucial to our role in developing resilience and prosperity in our more remote and fragile areas.
"Tobermory Harbour Association is a great example of a community group with a strong track record of delivering capital projects that have brought local benefits and generated community income. The improvements to Aros Park will bring assets back into productive use for the benefit of local people and greatly enhance the local visitor offering."
Anne Fraser, general manager for Tobermory Harbour Association, added: "We are absolutely delighted with this funding award from HIE. With over £833k of grant funding secured for our overall development plans, we can now complete the stage 1 works to restore and improve the pier.
"We would also like to thank the community assets team at HIE for all their advice and encouragement throughout the development of this project. We look forward to seeing the site regenerated, creating, new opportunities for local businesses, new experiences for our community and visitors and safety improvements for leisure users throughout the harbour."
---