Holmes Miller: Early learning in a COVID-19 climate
Government guidance on the return of children to preschool education settings promotes the increased use of outdoor learning spaces to provide valuable education to infants, whilst providing the required distance between 'cohorts' or 'bubbles' of pupils. Holmes Miller has been reviewing the guidance against its emerging Early Years model, which has been designed to maximise outdoor play.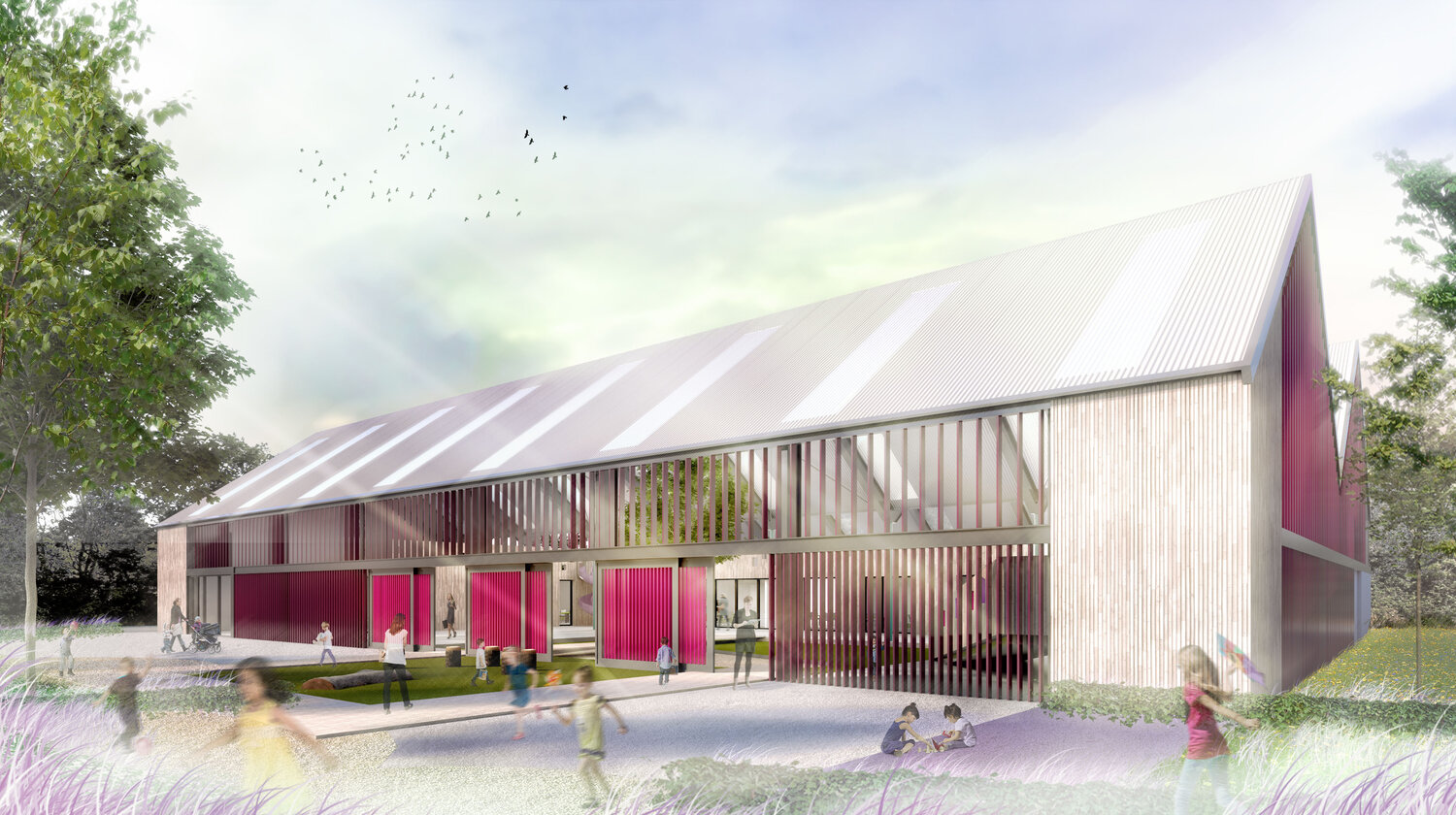 Founded on contemporary best practice, the Holmes Miller Early Years model encourages strong links with outdoor learning, and the creation of educational settings that encourage self-development, self-confidence and promote exploration and discovery. Our design eschews the notion of a traditional playroom, and instead offers a dynamic educational setting for infants.
Whilst fully aligning with the space standards depicted by the Care Inspectorate, the indoor spaces are complemented with an extensive, multi-levelled and sheltered courtyard space, that offers a seamless transition from indoor, to outdoors, and ensures children can enjoy an open and natural setting throughout the calendar year. Discovery is encouraged through provision of ramps and slides, that allows pupils to access a first floor terrace and experience the playspaces from above, whilst a ground level courtyard finished with a variety of textures, surfaces and materials creates a canvas for learning and creativity.
---
---
With several of these centres currently under construction, local authorities are demonstrating that they truly place the pupil experience at the forefront, with a conscious effort made to reduce the area assigned to ancillary spaces and servicing, to maximise the investment for the benefit of learning. The result is a solution that reduces internal spaces where practicable, to allow a 200% increase in the amount of covered play space that can be offered for children.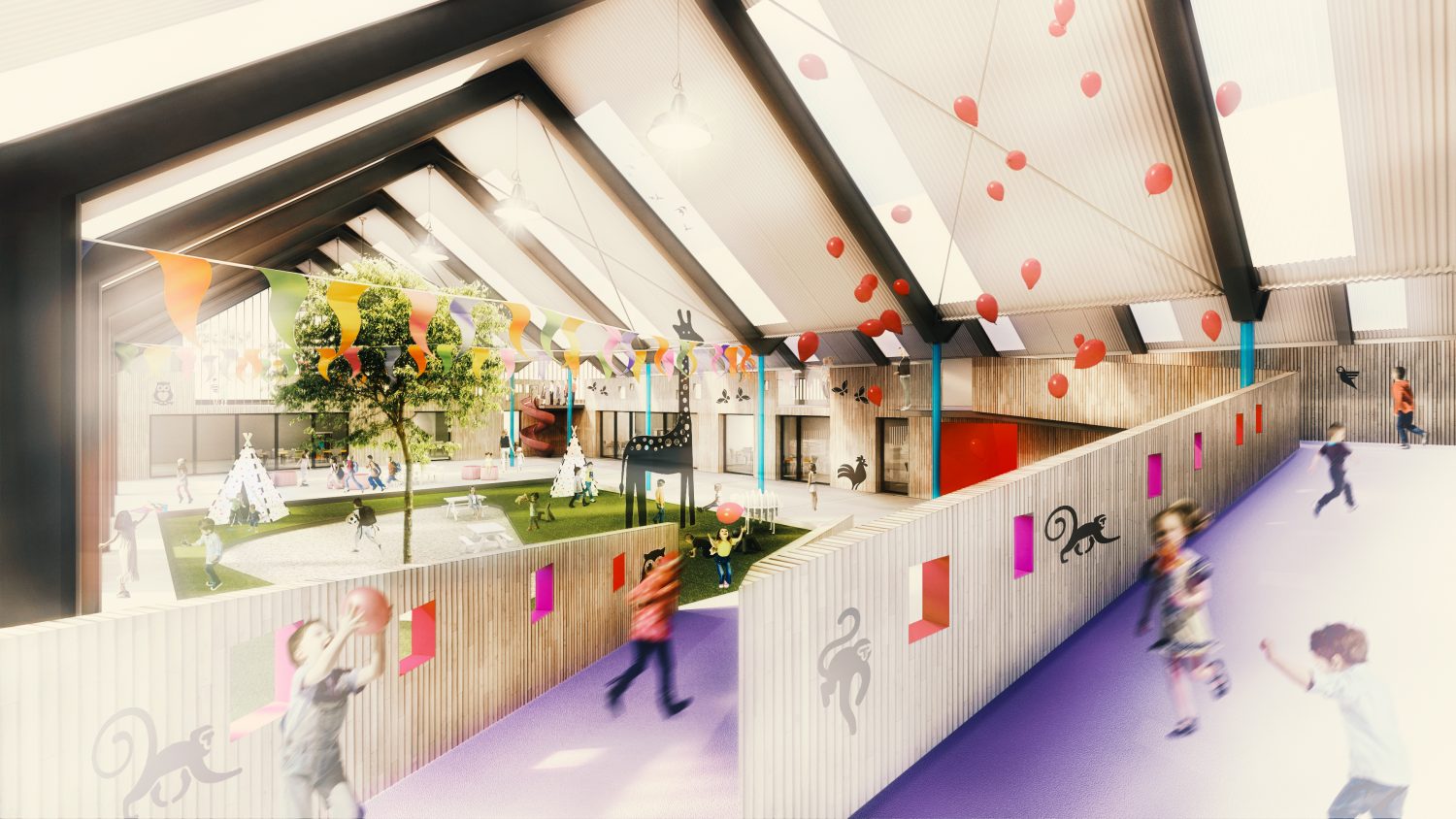 Of course, during this current pandemic, this additional area is vital, in affording centre staff the area needed to effectively distance pupil groups, whilst ensuring the richness of activity and learning continues. The detailed design solution allows an area for pick-up and drop-off whilst reflecting social distancing measures.
The mitigation of corridors ensures staff can move around the facility, in fresh outdoor air, reducing infection risk, and the distribution of toilets and sinks around the centre ensures pupils can effectively sanitise near their learning setting.
---
---
Designed to suit modular construction principles, the buildings can be customised to suit the context and landscape settings available, with a focus on ensuring external spaces are not overly designed and prescribed, but will offer staff and pupils the opportunity to craft their own pre-school setting, with natural features, opportunities for water play and construction activities all encouraged without being over-thought or predetermined.
Read all of our articles relating to COVID-19 here.
---