Hoskins Architects transitions to employee ownership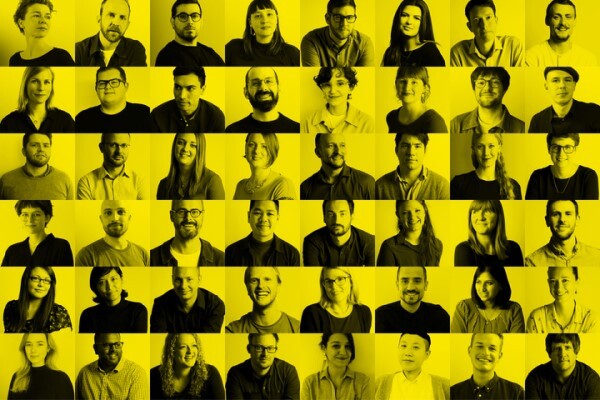 Hoskins Architects has restructured to better reflect its growing international business and, at the same time, transitioned to employee ownership.
The practice said the move enshrines its long-held company ethos, reflects its core vision and collaborative, collegiate approach to its work.
A statement from Hoskins Architects added: "The process has been driven by a desire to engender a sense of ownership across our team, rewarding the loyalty and low staff turnover our practice has always enjoyed, and to recognise the positive contribution that every member of our team makes. We have developed a business structure we believe will continue to put purpose and people first, maximising staff engagement and productivity to the benefit of colleagues, clients and consultants alike.
---
---
"From our studios in Berlin and Glasgow our team of 48 colleagues delivers considered, sustainable projects that focus on the needs and experience of building users. Our projects have been recognised in numerous architectural awards including many RIBA national awards, the European Museum of the Year Awards and twice winning the RIAS Andrew Doolan Best Building in Scotland Award.
"The last decade has seen some significant changes in our company, including the untimely loss in 2016 of our friend, founder and major shareholder, Gareth Hoskins OBE, and the formation and development of our branch in Berlin, now delivering major projects across Europe. These changes have strengthened the bond between two studios led by a management team who have now worked together for more than 20 years.
"Over the past five years, we have carefully considered how Hoskins Architects could develop in a way that reflects the connections between colleagues and our shared vision, enhances how we work and meets the needs of our team in both the UK and Germany. The resultant re-structuring sees us move from three individual shareholders to employee ownership, through an Employee Ownership Trust model.
"We have created Hoskins Architects Group Limited as sole owner of Gareth Hoskins Architects Limited and our newly established Hoskins Planungs GmbH in Germany, both of which operate under the Hoskins Architects trading name. The new German company, based in our studio in Berlin, has now taken on all of the business previously carried out in Europe by our former independent branch office, and is made up of all the same talented, Berlin-based people.
---
---
"In addition, Hoskins Architects Group Limited is now owned by all our employees via an Employee Ownership Trust (EOT). Whilst relatively common in the UK, this ownership model is an unusual and exciting development for a German business.
"Transforming our international business into an employee-owned group has been far from simple, but our team has met the demands of the process head-on and had excellent guidance from some very capable advisers. Our dedicated implementation team worked closely with Andrew Harrison of Co-ownership Solutions and Douglas Roberts and his team at Lindsays, experts in transition to employee-ownership. The international component brought significant complexity with which our team were ably assisted by international accounting firm Mazars.
"We have embraced this opportunity to secure the long-term, sustainable future of our practice, building a strong foundation for continued success. We look forward to many more years of productive, collaborative work as Hoskins Architects develops and grows, continuing to put people at the heart of all we do."
---