Housing association and Urban Union bring forward plans for Coliseum Theatre site
New Gorbals Housing Association (NGHA) and Urban Union have released detailed plans for a residential development on a historic site in the Laurieston area of Glasgow for public consultation.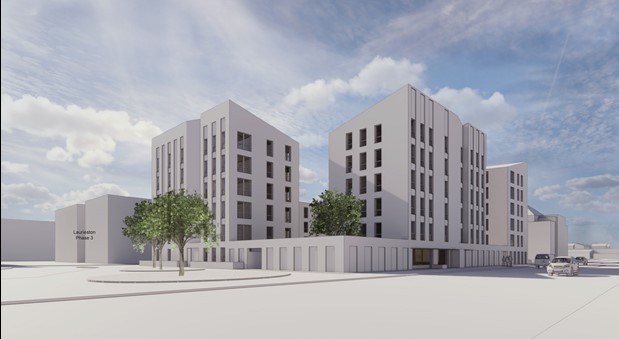 A proposal for 64 dwellings and associated amenity, plus a landscaped courtyard, is being put forward for 99-111 Eglinton Street, formerly home to the Coliseum Theatre.
Initially mooted in 2018 when NGHA acquired the site, the joint venture project forms part of the Laurieston Transformational Area (TRA). It will provide 26 homes for sale, and 38 homes for social housing use. It will also incorporate the community rooms that are currently hosted on the site, enhancing and enlarging the space, and creating an associated garden.
---
---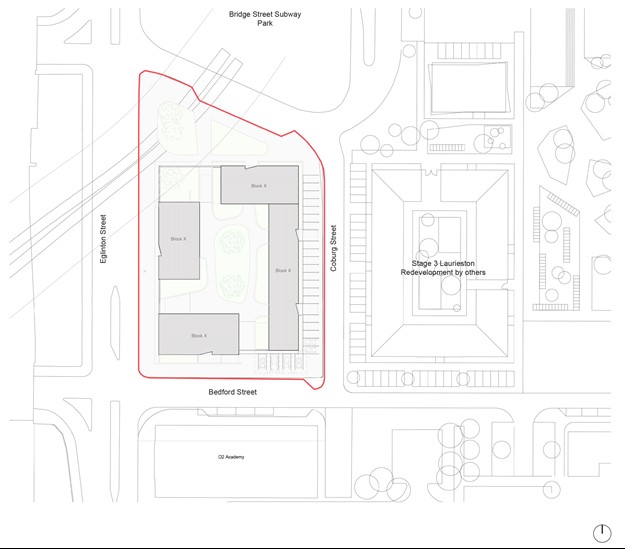 NGHA said it seeks to develop a dense, city centre housing development which forms a key frontage for the Laurieston TRA onto Eglinton Street, while maintaining the architectural and urban design quality achieved in the Association's earlier phases on Cumberland Street/Margaret Street, and Gorbals Street.
The consultation document states: "The Coliseum Site, as it has come to be known in reference to its history, is located to the south of the River Clyde on Eglinton Street, between the existing O2 Academy building and Bridge Street subway station.
"The site is bounded to the west, on the opposite side of Eglinton Street, by the elevated railway line to and from Central Station to the north. On the other side of the railway lines, further to the west, lies Tradeston, another area with a rich history and where further significant development is planned.
---
---
"Laurieston's central location makes it the key element in linking Tradeston and Hutchesontown with each other and with the city centre, creating a catalyst for investment and increasing housing demand. Critically, it realises the much-needed residential accommodation close to the city centre."
An online public meeting will be held on April 21, with a live chat between 3 – 6pm. For access details to the live chat event, or to make comment on the proposals, email consultations@newgorbalsha.org.uk. Comments are welcomed by April 26.
---