Housing association gives second chance to stricken McGills trainees
Five apprentices of stricken building contractor McGill & Co have been given a second chance after Hillcrest offered them employment and the opportunity to continue their apprenticeships.
Painter and decorator Lee Alan, plumbers Andrew Fenwick and Ian Crighton, as well as electricians Lee Brannen and Lewis MacKenzie not only lost their jobs but also the progress they had made in their training.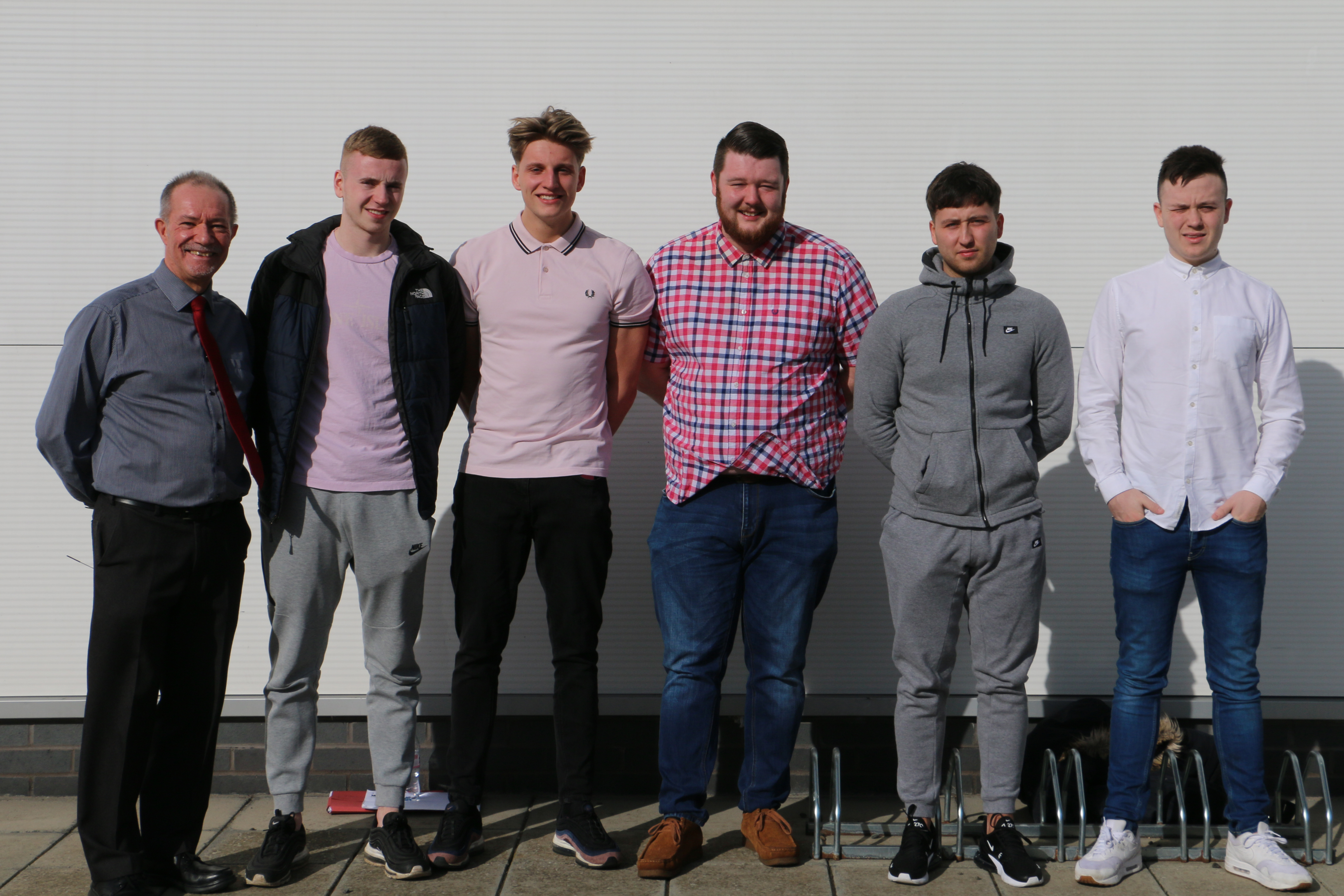 Nearly 400 people lost their jobs when Dundee firm McGill collapsed into administration in February. Following the announcement, a Partnership Action for Continuing Employment (PACE) event was organised, where Hillcrest met some of the apprentices who were being made redundant.
---
---
Hillcrest's hiring of the five apprentices also took place during National Apprenticeship Week 2019, which ran last week.
The week aims to celebrate apprenticeships and promote opportunities in order to encourage people to become apprentices, and also encourage employers to offer greater apprenticeship opportunities.
The apprentices will work out of Hillcrest Maintenance's Tom Johnstone Road base in Dundee and their training will pick up where they left off, now supported by members of Hillcrest Maintenance's skilled trades team.
Graeme Keillor, head of Hillcrest Maintenance, said: "The collapse of McGill is of course a huge loss to the area, but Hillcrest is delighted step in and give these young apprentices the chance to continue and not let the training they've received so far go to waste.
---
---
"At Hillcrest, people are at the heart of what we do so when the opportunity came up to help these young apprentices, we were keen to do all we could. With National Apprenticeship Week 2019 recently taking place, there also couldn't have been a more apt time to welcome them our team."
Lewis McKenzie, who is in the second year of his apprenticeship, added: "When it was announced that we were being made redundant, there were a lot of worries not just about jobs but about losing the progress we'd made so far in our apprenticeships. I'm delighted and excited for the opportunity that Hillcrest has given me in securing a job and continuing my apprenticeship."
Scottish minister for business, fair work and skills, Jamie Hepburn, told Holyrood that more than three quarters of former McGill apprentices left unemployed after the company collapsed have already found new roles.
Out of 73 young apprentices, 57 have been able to resume their training one month on from the McGill collapse.
---
---
Administrators KPMG recently announced that local firm Catalus Energy Investments Ltd is in exclusive talks about a deal to buy the stricken business.
---