hub East Central delivers over £725m community infrastructure
The value of hub East Central Scotland community infrastructure across Perthshire, Tayside, Forth Valley and Fife has grown to £725 million, of which £498m is now open and operational.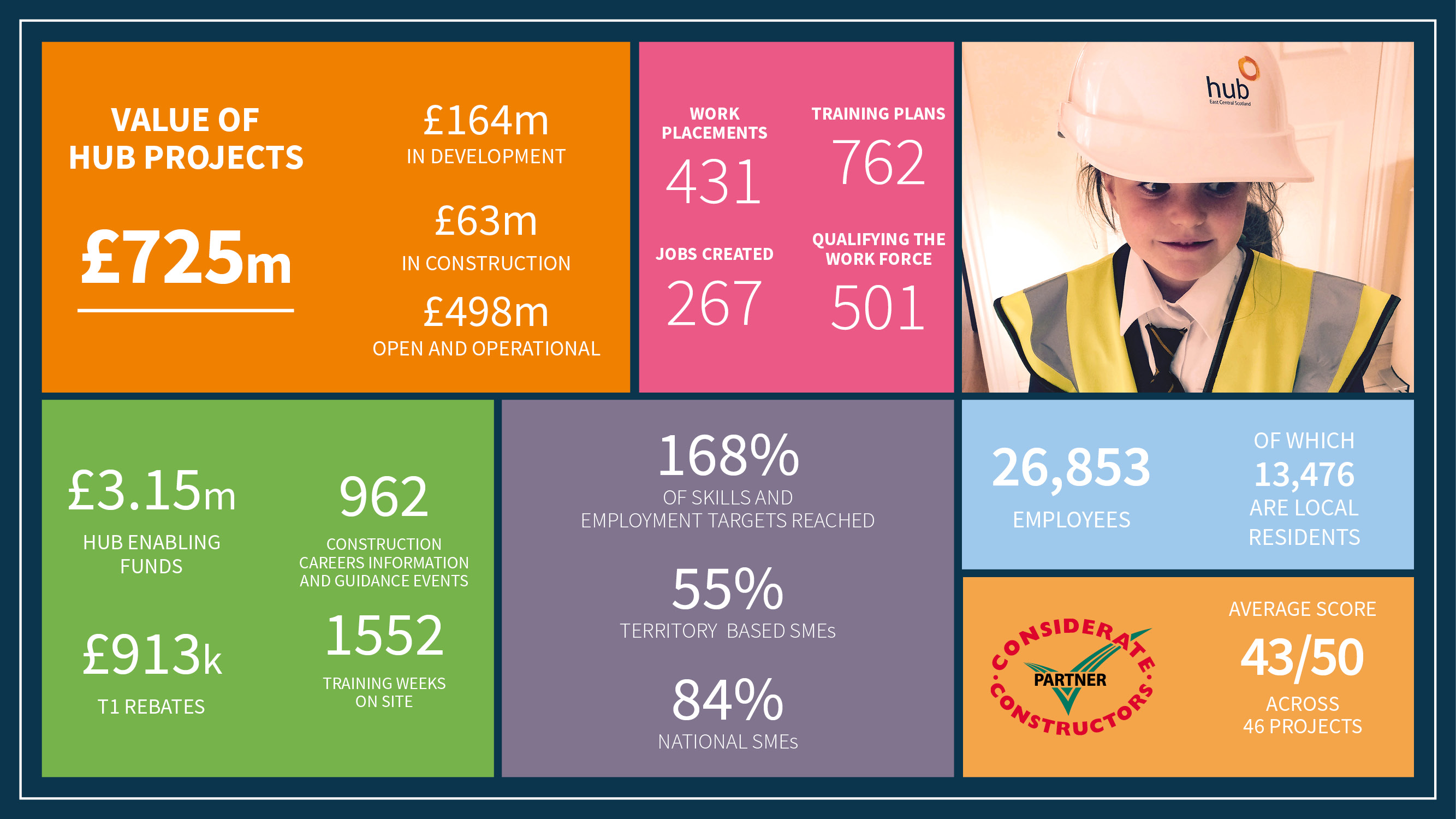 The figures were published in hub East Central Scotland's annual report for 2019-20 which also show £63m of project work currently under construction with a further £164m in development.
During the year, communities across the region benefitted from the completion of four new schools, a new health centre, a unique community creative arts hub, as well as community sports facilities.
---
---
Ian Mullen, chairman, hub East Central Scotland, said: "Despite the challenges of managing the impact of COVID-19, our teams maintained a continuous service, working closely with clients and contractors to safely manage the shutdown and subsequent re-starting of site operations across the region.
"We continue to deliver high quality buildings and facilities that are designed to meet the long term needs of the communities that they serve. We were proud to be recognised as 'Consultancy of the Year' at the 2019 Education Buildings Scotland Awards. The award is testament to the entire team's commitment to delivering the highest standards of quality and value for our clients.
"Delivering benefits within the community is integral to all of our projects. We have measured targets built into every project to boost skills development and support the growth of local economies. In the year, hub projects created 431 work placements, created 267 jobs and achieved over 168% of target for employment and skills outcomes.
"It is also a priority that our projects are delivered by local businesses that employ local people. We continue to run supply chain engagement programmes in partnership with our contractors to ensure that local SMEs have the opportunity to bid for work on hub projects. More than half of the value of project work was awarded to companies within the territory.
---
---
"Looking ahead, we are in a strong position to build on our success over the last eight years. With over £200m of projects in education, health and culture currently under construction or in the development pipeline we look forward to continuing to deliver innovative buildings that will benefit our communities for many years to come."
Throughout the year, hub East Central projects were once again recognised with a number of awards: Bertha Park High School received the 'Technology: Transforming Learning, Teaching and the Curriculum Award' at the Education Buildings Awards. The £25m NHS Scotland Pharmaceutical 'Specials' Service was recognised with a Silver at the 2019 Partnership Awards.
---