Hub West Scotland teams up with supply chain for Helping Hands project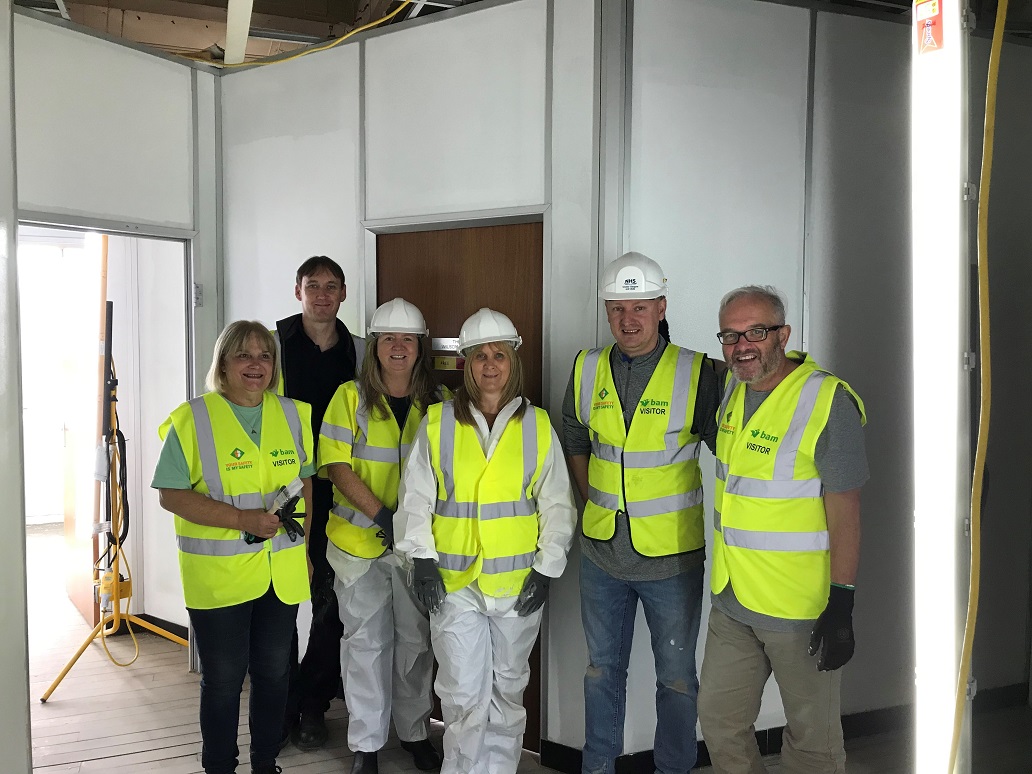 The Glasgow offices of the Mental Health Network charity are being fully refurbished thanks to Hub West Scotland's Helping Hands project.
Hub West Scotland's 'Helping Hands' Project is about coming together with its supply chain to make a real difference to local communities through collective effort.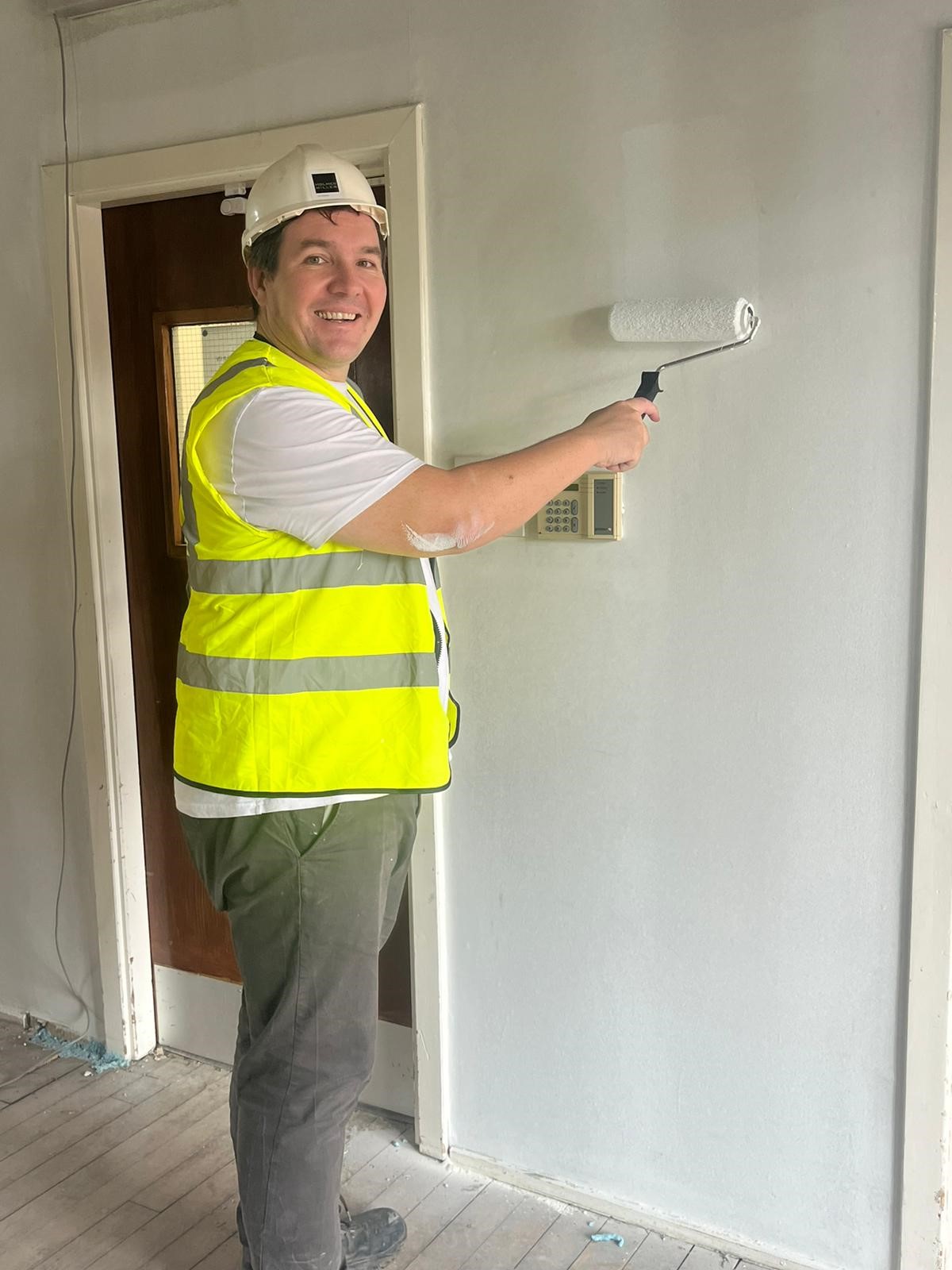 ---
---
The projects began in 2017, firstly at Harestanes Community Centre in Kirkintilloch and then at Lamont City Farm in Renfrewshire. It has always been a successful event with everyone enjoying working together collaboratively and feeling a real sense of achievement.
The latest initiative at Mental Health Network in the East End of Glasgow sees Hub West Scotland and its supply chain donate cash, material or labour and come together over four weeks collectively to do the works.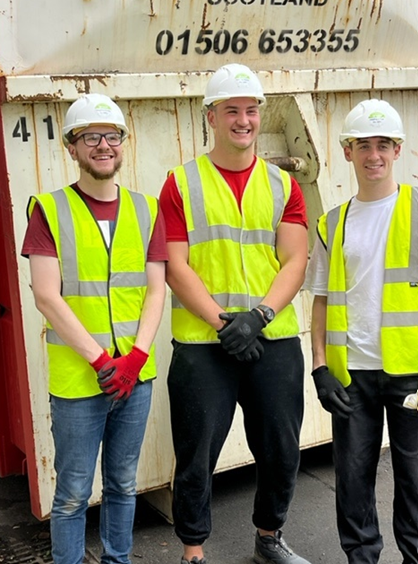 A spokesperson for Hub West Scotland told Scottish Construction Now: "This year, we're supporting a charity whose work is more in demand now than it has ever been – the Mental Health Network in the east end of Glasgow. This has been on the back of our project with the NHS GG&C at Parkhead, a £70m new health and care centre.
---
---
"The charity was selected and we visited them to create a 'wish list' of items they would love to have refurbished. We sent this wish list to our supply chain. As they are supporters of our previous Helping Hands projects they responded very generously. We have had every item on the wish list allocated and this also includes volunteers and cash donations. I do not have a cash total yet but it will be in excess of £100,000."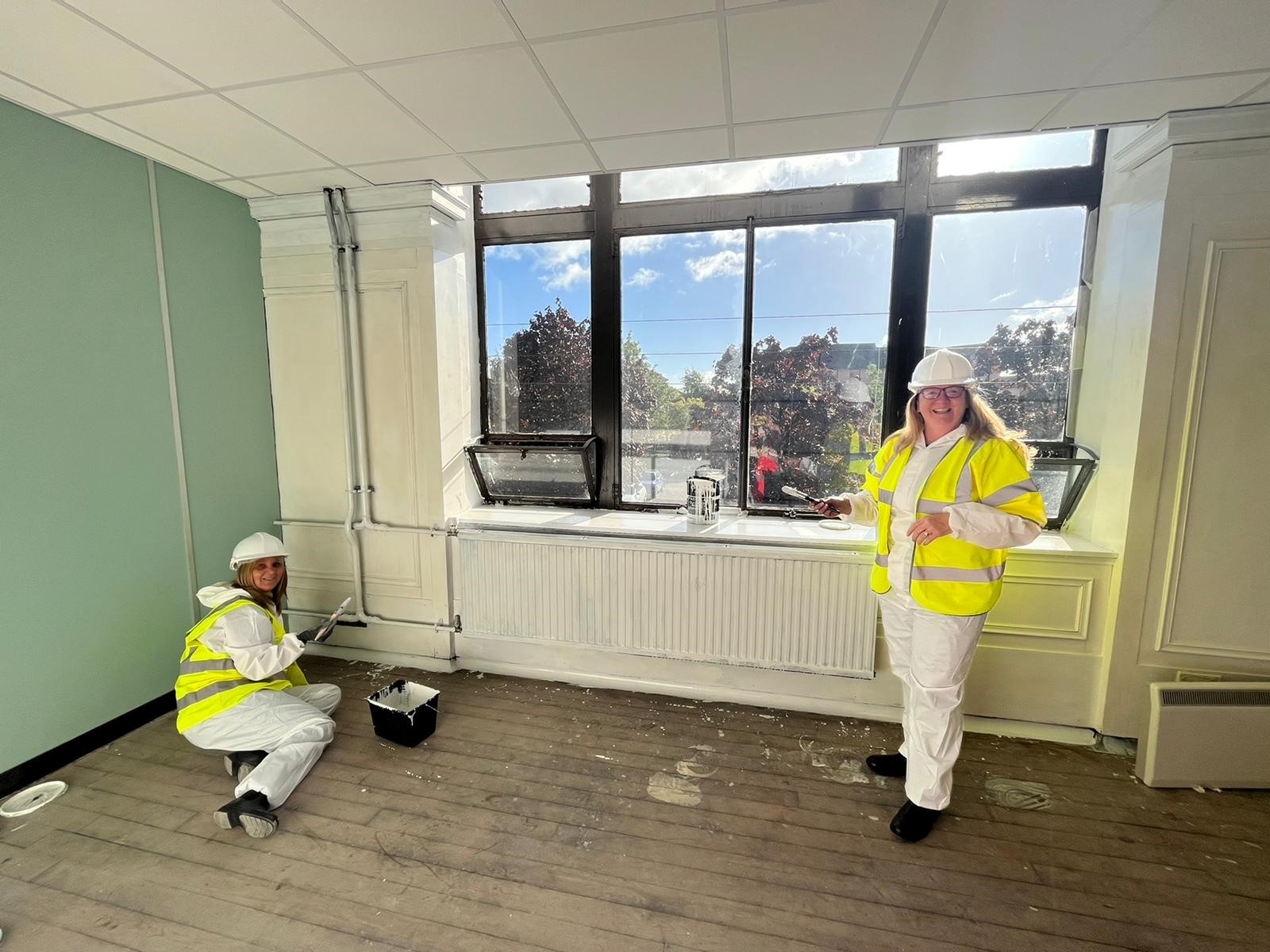 Why the Mental Health Network Project is so important
The Mental Health Network is a charity supporting people in the East End of Glasgow (as well as the wider Greater Glasgow and Clyde district). The Network has been a registered charity for 21 years and has been based in Templeton Buildings for around 15 years. It is very much part of the local community.
---
---
The building itself is over 100 years old and the offices from which the charity operates are in desperate need of improvement. Due to limited funding, the charity has to prioritise the delivery of its over-subscribed services. The charity does not have the additional funds to spend on its environment and its current premises are quite stark and do not create the 'homely' and comforting environment that it is desperate to create for clients.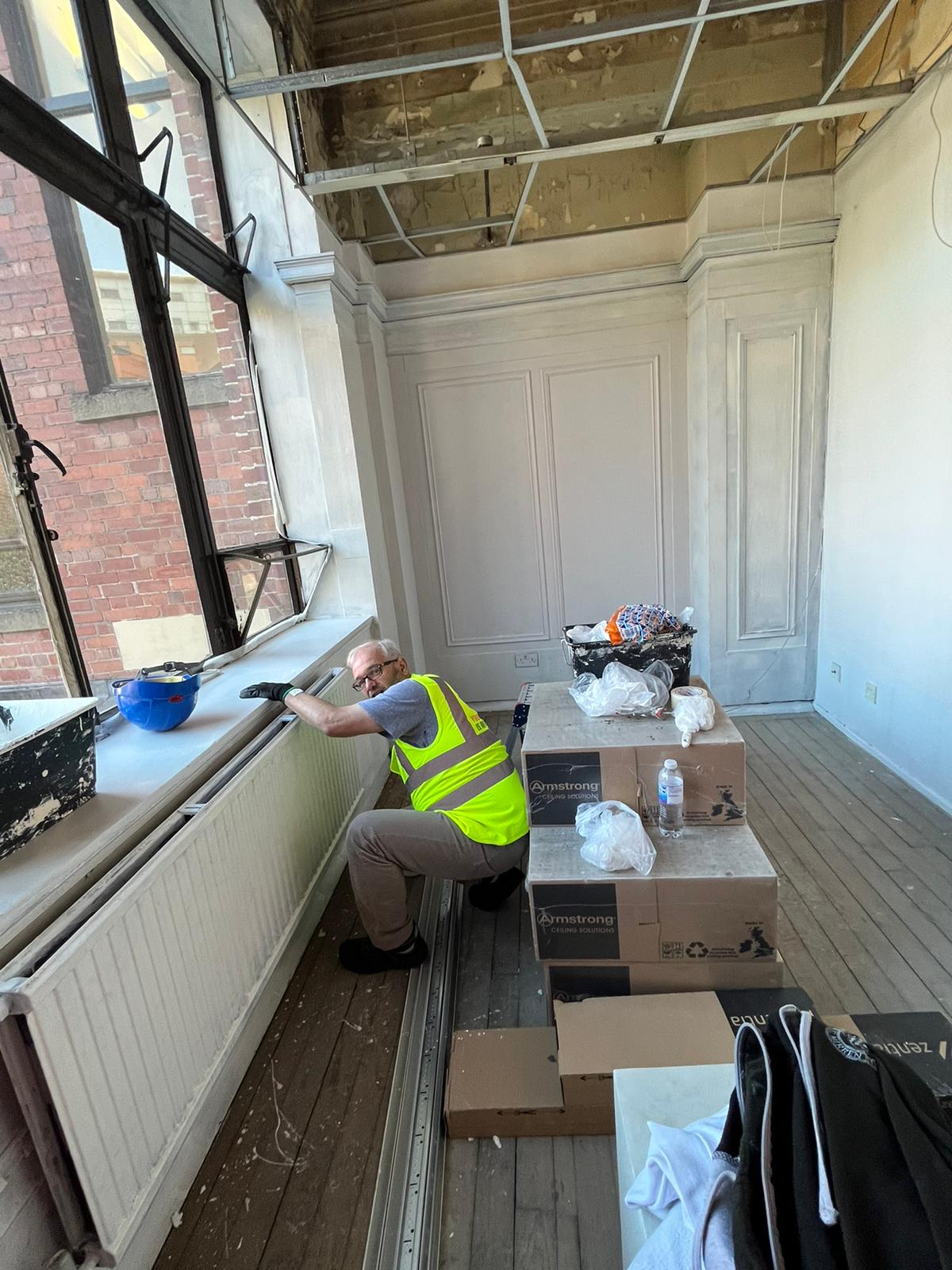 The spokesperson added: "Enhancing the facilities into a more modern and vibrant space will enable the Network to not only continue to provide the current level of support within a more welcoming environment but to also welcome new members from the local community to join them.
"In addition, the initiative will help us to provide a better space to deliver training from and facilitate helping members to re-engage with local service providers and in doing so reach more people and have a greater impact on social isolation and loneliness within the community."
---
---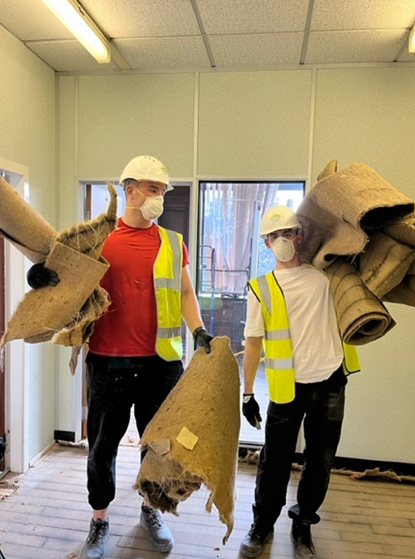 Contractors involved:
BAM – including Glasgow Ceilings, National signs, Total recycling, Speedy Hire, Ockwells, Wilson decorators, FES, Workspace, MacGregor Flooring
Morrisons – Castle Building Services
Linear
Flemings
Lovell
McTaggart
Cruden
Clarks
CCG
Crown Paints
Consultants Involved:
---
---
Hoskins
JM Architects
PMP
Hardies
BakerHicks
NBM
Rybka
Holmes Miller
ECD Architects
Cowal Design
Armours
xBuro
Henderson Warnock
Aecom
Reiach & Hall
Stallan Brand
Page & Park
Collective Architecture
Curtins
Doig & Smith
Client involved
NHS Capital Planning Team
---