Ideal Heating invests in new Scottish training facility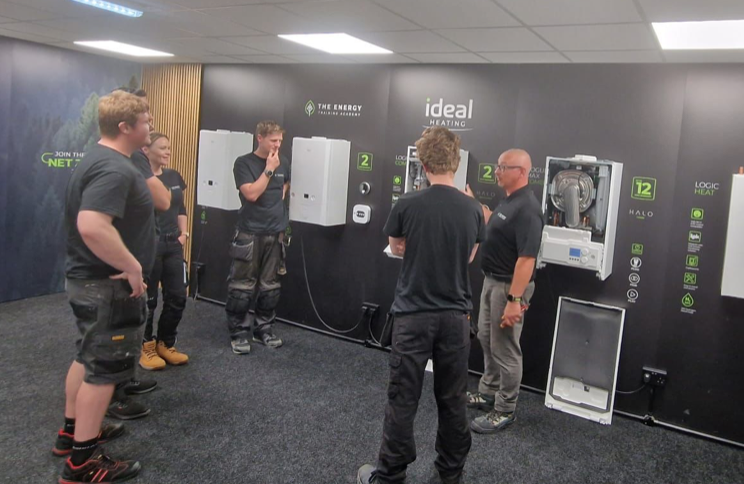 Ideal Heating has unveiled a new dedicated training facility in Scotland as it expands its support to installers.
The facility is located within The Energy Training Academy in Dalkeith, a high-quality training and education centre which opened its doors to engineers earlier this year.
Ideal Heating has announced a partnership with The Energy Training Academy involving the opening of a dedicated training room within the centre, providing installers with a new, state-of-the-art environment to master a wide range of its domestic and commercial boilers and heat pumps.
---
---
The facility reinforces a commitment to providing best-in-class training from Ideal Heating and parent company Groupe Atlantic.
Every year Ideal Heating invests significantly to develop the next generation of gas and renewable heating engineers. It also provides existing gas installers with the skills and expertise needed to install, maintain and service heat pumps.
Andrew Johnson, training director at Groupe Atlantic UK, Republic of Ireland and North America, said: "I'm delighted we have been able to collaborate with the team at The Energy Training Academy to design and unveil a fantastic training area within their facility.
"The training room hosts a range of our market-leading heating products and enables us to offer a range of training course options for installers in the region. This includes our portfolio of heat pump products, our domestic and commercial boilers, heat interface units and controls."
---
---
Ideal Heating provides a range of training courses to installers at centres across the UK.
The company has also established a new National Training and Technology Centre in Hessle, East Yorkshire, with a strong focus on low-carbon heating technologies.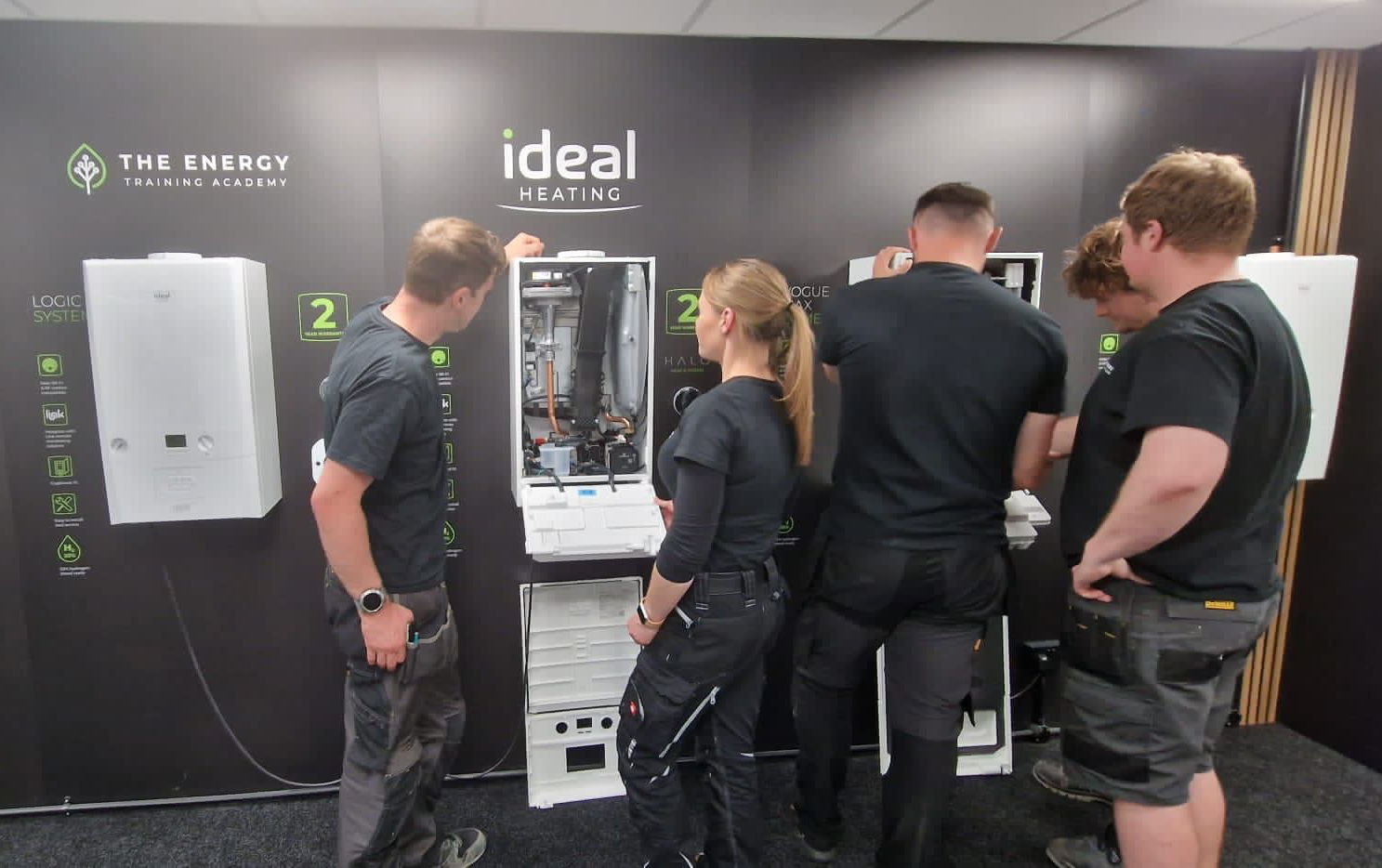 Ideal Heating has now expanded its offering to installers in Scotland at The Energy Training Academy.
---
---
Formed as a Community Interest Company (CIC), The Energy Training Academy specialises in providing high-quality training and education for the gas and renewables industries.
It was launched by heating firms Edinburgh Boiler Company and HeatFix Scotland and is the largest purpose-built facility of its kind in Scotland.
It is equipped with specialist equipment and cutting-edge technology to provide installers with the hands-on experience they require in a safe, realistic environment.
With a wide range of training programmes for all levels of experience, the centre provides a constantly evolving curriculum that reflects the latest industry standards and regulations.
---
---
Mark Glasgow, director at Edinburgh Boiler Company, said: "This partnership with Ideal Heating is another huge step forward for The Energy Training Academy.
"It will allow us to welcome in an industry leader to train their current installers on a range of market-leading products, as well as upskill engineers to install and service renewable products such as the newly-released Logic Air heat pump.
"What we've created at the centre is a high-spec, dual branded room which will give visitors to our facility the best training experience possible."
Tony Rossetti, country manager for Ideal Heating (Scotland and Northern Ireland), said: "Our new training room at The Energy Training Academy gives our customers the opportunity to get up close and interact with a range of our market-leading products.
---
---
"It means we can broaden our training services to even more installers and contractors from across the local area. The new training room also builds on an existing successful partnership we have with Mark and his team. We look forward to many more years of successful collaboration."