Inaugural CALA Homes (West) win puts DC Timber Systems in the frame
Timber frame kits specialist DC Timber Systems has secured its first project with homebuilder CALA Homes (West) providing timber frame for its upcoming development Sequoia Meadows at Jackton, East Kilbride.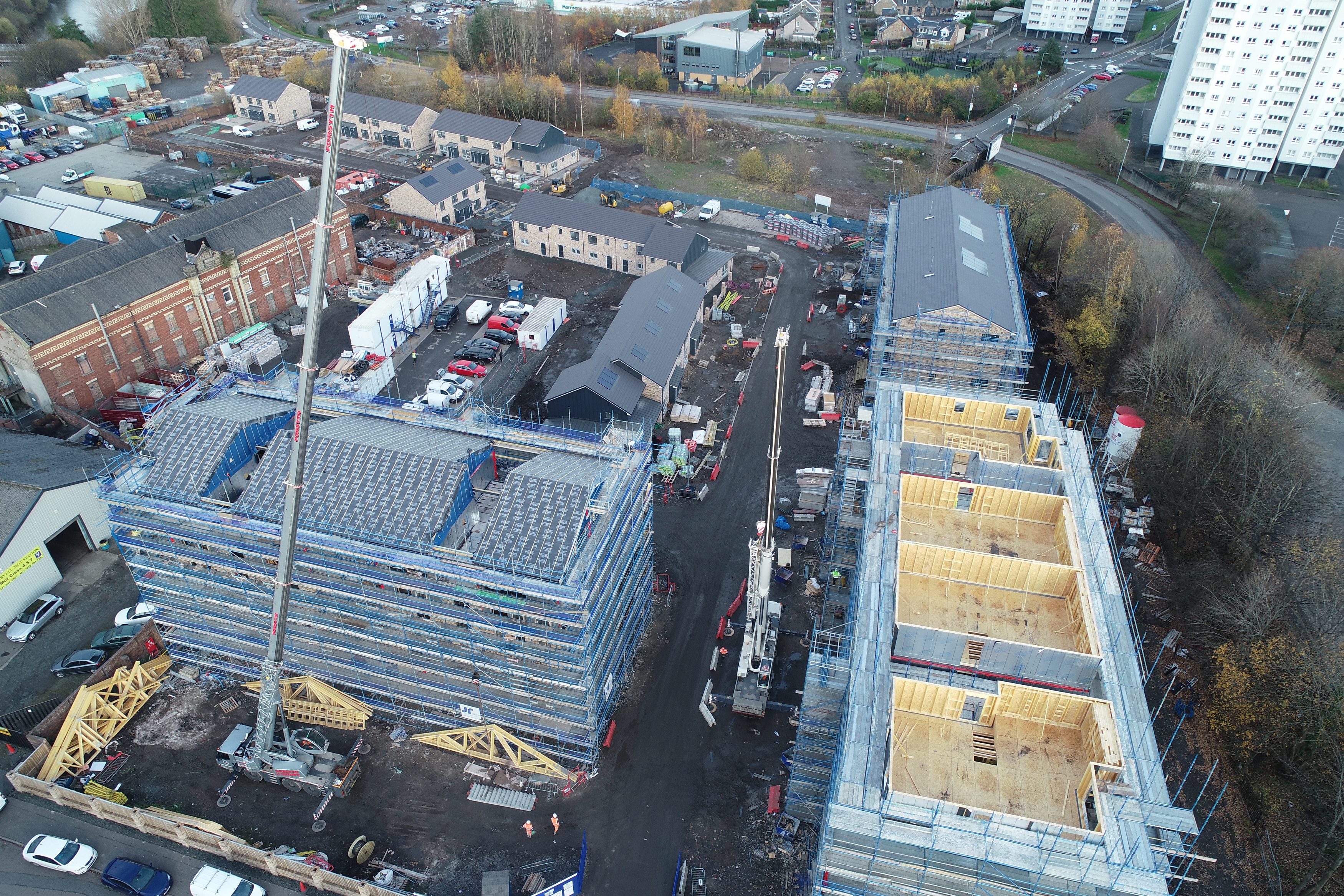 The timber kit firm, which was launched in 2020 and is based in Dundonald in Ayrshire, is set to manufacture, and supply timber frame for 24 apartments located on the development.
Although this is the first project between CALA Homes (West) and DC Timber Systems, The JR Group – of which DC Timber is a part of - has worked with the homebuilder for many years and will support DC Timber on the project by erecting the timber frame on site, with JR Specialist Services carrying out full joinery services and JR Scaffold supporting with the scaffolding infrastructure.
---
---
Ian Samson, managing director for DC Timber Systems, said: "We are delighted to work with CALA Homes (West) on its newest development at Jackton, East Kilbride. As this is our first project with the homebuilder, we really want to showcase the quality of our product, our smooth process and our level of service.
"We hope this will be the first of many projects between DC Timber Systems and CALA Homes (West)."
John Horne, managing director of The JR Group, said: "We have worked with CALA Homes (West) for many years, so we are thrilled to see the timber frame arm of our business have the opportunity to work with them on the Jackton project.
"CALA is amongst the first to benefit from our ability to offer a one-stop-shop. Our group setup and specialisms are designed to accommodate projects exactly like this with great benefit to our partners. By accessing all our services, timing and delivery is seamless, there is one point of contact and the same team is on the ground to see the job through to completion."
---
---
Robert Lafferty, site manager for CALA Homes (West) at Sequoia Meadows, added: "We have a comprehensive procurement process to ensure our building partners and suppliers meet our high levels of quality and finish. We were impressed with DC Timber Systems and by The JR Group's comprehensive offering here and we look forward to progressing with the project as work starts later this month."
The JR Group is due on site at Jackton from this month.
---