INCH Architecture welcomes funding for The Pipe Factory redevelopment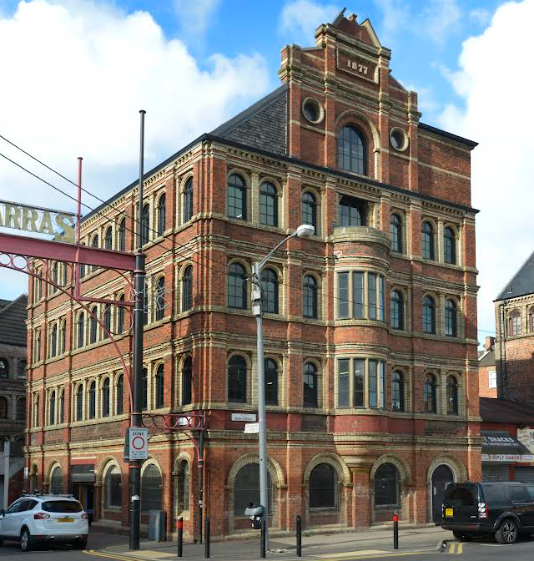 INCH Architecture, working with The Friends of the Pipe Factory CIC, has been successful in gaining Regeneration Capital Grant funding for the redevelopment of The Pipe Factory in Glasgow.
INCH is a founding member of the CIC, established during lockdown to secure the Pipe Factory from private sale, protecting the previous public investment in the building, retaining the building for common good.
The Italian Renaissance-inspired building, built in 1876-79, and designed by architect Matthew Forsyth, exhibits some of the most intricate and ornate use of brick detailing to be found within the city, and was a former clay pipe factory.
---
---
INCH Architecture has been involved in the preservation of the building since 2013, following a successful competition win along with Mark Kilkenny Architects (MKA). INCH and MKA then led the 'care and repair' contract in 2015 upgrading the roof and windows, protecting the B Listed building from further degradation due to continued exposure to the elements.
In the recent phase of development, post purchase of the building, INCH have provided RIBA Stage 0-1 development support, which is a role INCH Architecture provide on many similar projects, assisting our clients shape their public and community developments prior to the commencement of standard Architectural services.
INCH worked closely with The Friends of The Pipe Factory members, providing project management and design guidance relating to the capital works from the outset. INCH led the design of the capital works funding strategy, provided RIBA Stage 1 and 2 project management, established the project programme, advised on enabling funding requirements and high level cost estimates.
INCH also led the Architectural design process, leading the client briefing, shaping the design proposals and establishing the RIBA Stage 2 architectural vision. The building will deliver social outcomes related to the member organisation outcomes, with further social tenants expected to align with the overarching social mission of the project. The proposals improve access to all floors in the building via a new external lift, required to minimise impact on the limited floor plate within, create a new entrance, facilitating a new public ground floor.
---
---
A new entrance on the West side of the building is signposted through the insertion of a new external lift shaft. The new entrance along with an upgraded circulation core establish a refocussing of the building aimed at maximising the available floor space and celebration of the warehouse structure and fenestration. Whilst fabric upgrades are proposed to enhance the thermal performance of the building, original features of the warehouse are to be retained to maintain the aesthetic of the building.
Following the successful retention of the building for delivery of social outcomes, and the design of the architectural vision, INCH Architecture will now step aside to permit the delivery of the architectural design by others, enabling INCH to act in their capacity as a member of the client body.
---