Interserve to unveil £650m debt reduction plan early 2019
Interserve is to announce a deleveraging plan early next year to tackle the firm's £650 million debt.
In a trading statement covering third quarter performance this morning, chief executive officer Debbie White said the group has made "significant progress" in 2018 with strong profit growth in-line with management expectations, but that year-end net debt is expected to be in the range of £625m-£650m, due largely to the impact of the additional cash outflows on its Energy from Waste exit as well as an increase in receivables in certain Middle Eastern markets.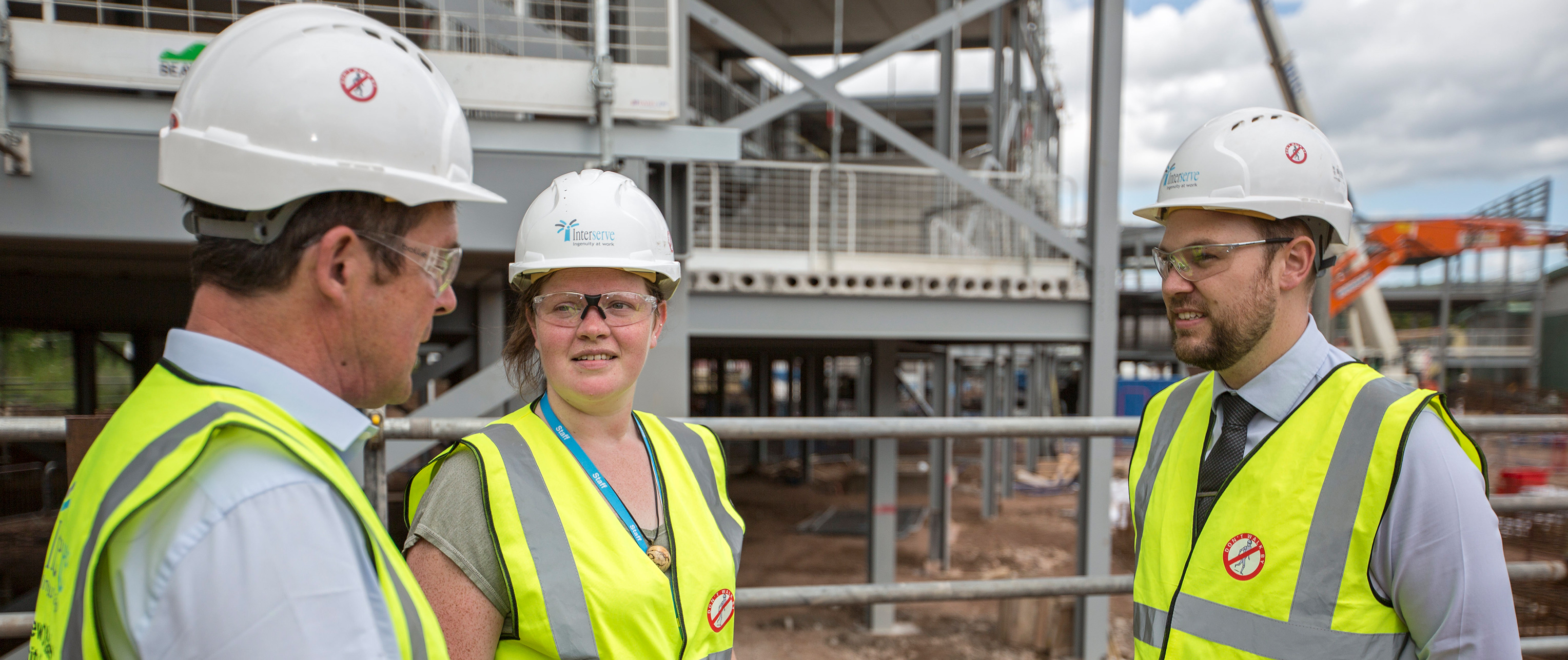 The implementation of the group's strategy and the Fit for Growth transformation programme remains on track to deliver its target of £15m savings in 2018. During the third quarter, it continued to progress the plans for the delivery of the next phase of savings to achieve the targeted £40 - £50m of annualised savings in 2020.
---
---
The trading statement added: "In April 2018 Interserve completed a refinancing to provide financial stability for the Group with new facilities through to 2021 to enable delivery of the Group's business plan. Pursuant to this agreement, Interserve will announce a deleveraging plan for the Group in early 2019.
"The Board is working with its advisers to look at all options to deliver the optimum capital structure for the business to support its long-term, sustainable development. This process includes options to bring new capital into the business and, as previously announced, progressing the disposal of non-core businesses."
Debbie White said: "Interserve has made significant progress in 2018. Following the successful completion of the refinancing in April, the business has traded robustly in some challenging markets and continued to win significant new contracts. The 'Fit for Growth' programme is delivering material cost savings and a simpler and more effective business structure. Overall we remain on track to deliver a significantly improved financial performance this year in line with our plan.
"The Board remains focused on positioning the group for long-term, sustainable success. This means continuing the operational progress we are making to put legacy issues behind us, particularly in closing out and exiting the Energy from Waste business. It also means reducing debt and putting a strong long-term capital structure in place. To this end we will announce a deleveraging plan for the group early in 2019.
---
---
"Interserve has significant opportunities as a best-in-class partner to the public and private sector, and we are working with all stakeholders to put in place the right standards, services, governance and financing to deliver a stronger future for Interserve's customers and our 74,000 people."
---