Inverness Waste Transfer Station completed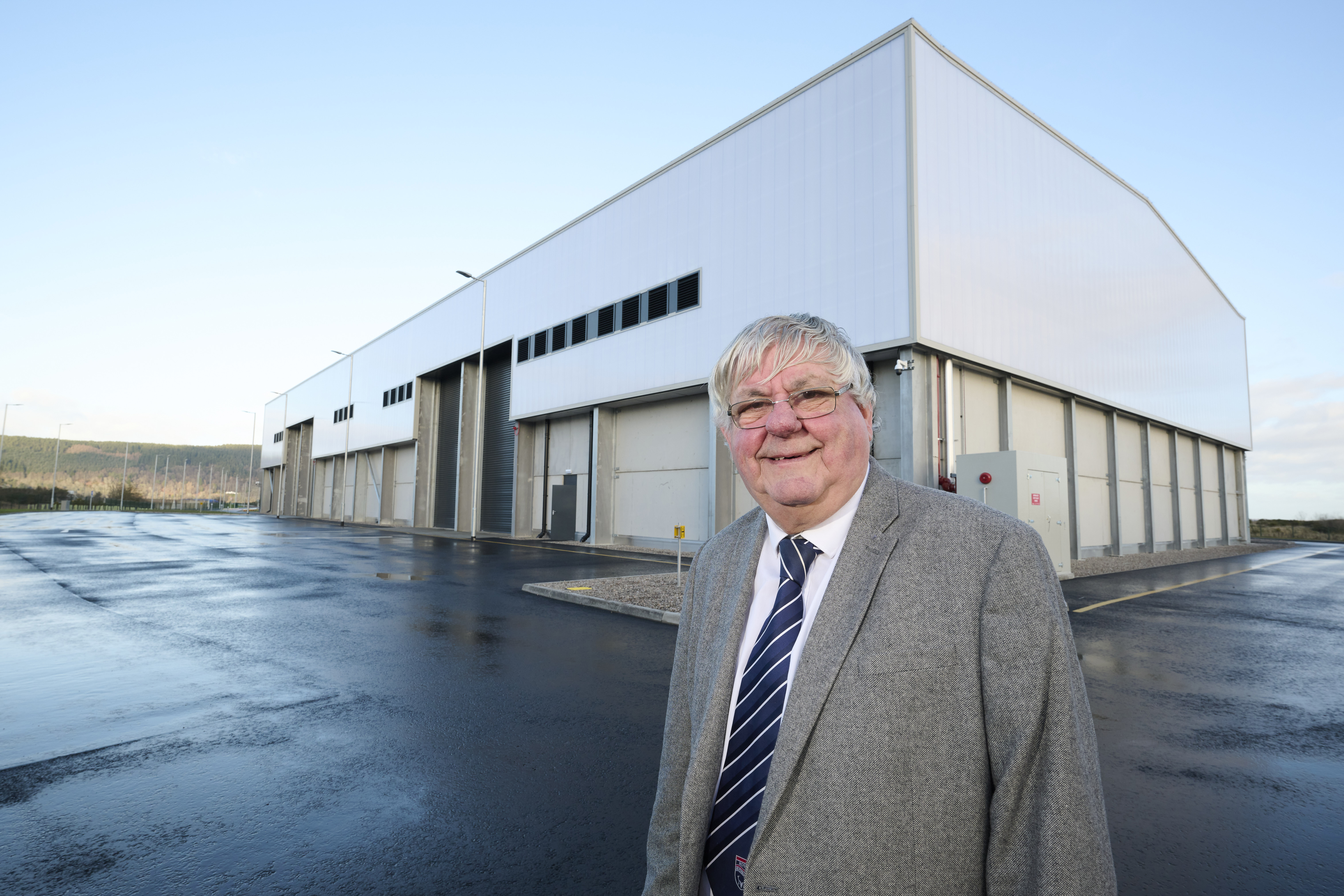 Morrison Construction has completed the delivery of a new state-of-the-art Waste Transfer Station on the former Longman Landfill Site in Inverness.
The new facility, which was built ahead of schedule, is a key addition to waste infrastructure facilities operated and managed by Highland Council and is an integral part of the long-term strategic waste management for the region.
Chair of Highland Council's Communities and Place Committee, Councillor Graham MacKenzie said: "I am delighted to see this impressive new waste facility being completed for the council. The way the building has been sensitively designed to ensure it blends into the existing landscape is exceptional."
---
---
He added: 'With around 65,000 tonnes of waste and recycling expected to be processed through the site annually, this equates to almost half of all the waste and recycling in Highland and demonstrates the important role it will play in contributing to the council's long term waste management strategy.
"By sending our mixed waste to an Energy from Waste plant, we will start seeing significantly lower carbon emissions from waste management activities in the Highlands, even with the additional transport requirements, which is brilliant news in contributing to achieving our net zero goals."
The new Waste Transfer Station, which will be fully operational in April 2023, will accept material from the Inverness and Nairn area. This will include mixed municipal waste (refuse), recycling from blue bins and food waste collected from the kerbside and segregated recycling from Household Waste Recycling Centres and Points including glass, cardboard, wood, metals, and soils. Material will be weighed and bulked up at the facility before being transported for reprocessing.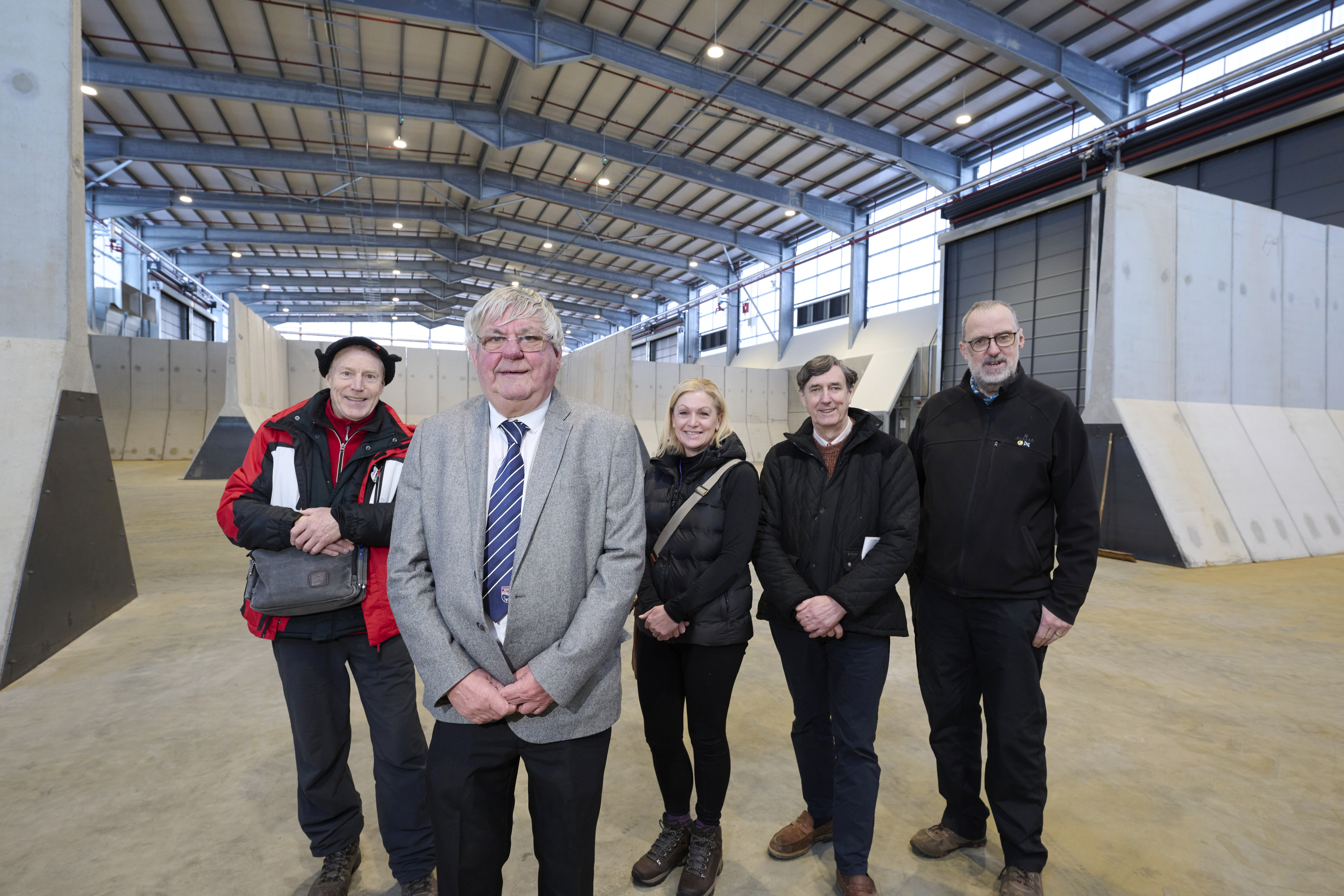 The mixed waste will be delivered to Viridor's Energy from Waste facility (EFW) in Dunbar, East Lothian, where it will be processed to generate electricity that is exported to the National Grid and will therefore be diverted from landfill well ahead of the Scottish Government's ban on landfilling biodegradable municipal waste from January 2026.
---
---
The various recyclable materials delivered to the new Waste Transfer Station in Inverness will be transported to reprocessors within the UK to be recycled.
The new transfer station compound includes a new combined office and welfare building, two weighbridges, weighbridge office, fire-fighting water storage tanks and pumproom, fuel tank, vehicle washdown area and car parking.
The building is equipped with a mechanical ventilation system fitted with carbon filters to eliminate possibility of any odours and a state-of-the-art fire detection and suppression system.
Once fully operational in April, 6 full time staff will be required to operate the site.
---
---
Donald McLachlan, managing director for Morrison Construction Highland, said: "We are delighted to be able to hand over the waste transfer station to the council. This has been a fantastic project for our business to be involved with and we are pleased to be able to assist Highland Council in contributing towards their carbon reduction goals, with this high-quality efficient new facility."
The project has also realised a range of community benefits including engagement with local school pupils about the construction works and environmental factors to explain the need for this building, as well as sponsoring a foundation apprenticeship in construction at Culloden Academy. In addition, badgers and other wildlife have been given the protection they required during the construction phase.
The Highland Council currently collects and disposes of around 130,000 tonnes of waste produced by households and commercial waste customers each year. At present, 35% of this material is recycled.
---