Investigation works to start at Dingwall Business Park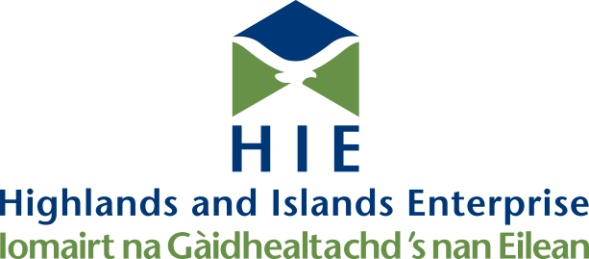 Investigation works to inform the final design and costs of upgrading flood defences at Dingwall Business Park are set to get underway in the coming weeks.
Highlands and Islands Enterprise (HIE) submitted a planning application in May for the upgrade of the existing perimeter bund of approximately 1650m to meet higher present-day standards. This is currently under consideration by the Highland Council.
In the meantime, HIE has commissioned and fully funded Environmental Reclamation Services (ERS) to carry out the investigation works, which will include assessment of the soil conditions of the existing flood bund.
This will enable design consultants, JBA Consulting, to progress with the detailed design of the upgrade. It will also help determine the engineering estimate for the ultimate cost of the full project.
---
---
HIE is one of many owners of land in the park. The full upgrade of the flood bund is still subject to planning consent and funding being secured from other parties.
James Palmer, construction project manager within HIE's property and infrastructure team, said: "While the full upgrade project is still subject to planning consent and securing of funding, we are keen to progress the design with investigative information that will help inform our understanding of the project cost needs.
"We expect these initial works to get underway shortly. Contractors will be on-site for around two to three weeks initially and this will be followed by a programme of monitoring before the final report."
Dingwall Business Park lies on the River Peffery flood plain and currently hosts a variety of units, including offices, a nursery and industrial units. Over the past 40 years, every development stage of the park has included the addition of a perimeter bund, but this does not meet modern day structural standards and the bund is not adopted by the Highland Council.
---
---
Further development of the business park may require a flood protection structure with a clearly defined standard of protection. Current planning applications have therefore been placed on hold pending a solution.
Securing planning consent and funding from existing occupiers and landowners of the plots on the site for the upgrade is expected to lead to further economic development at the business park.
---