JCB and Heavy Plant Training deliver backhoe loader training to north of Scotland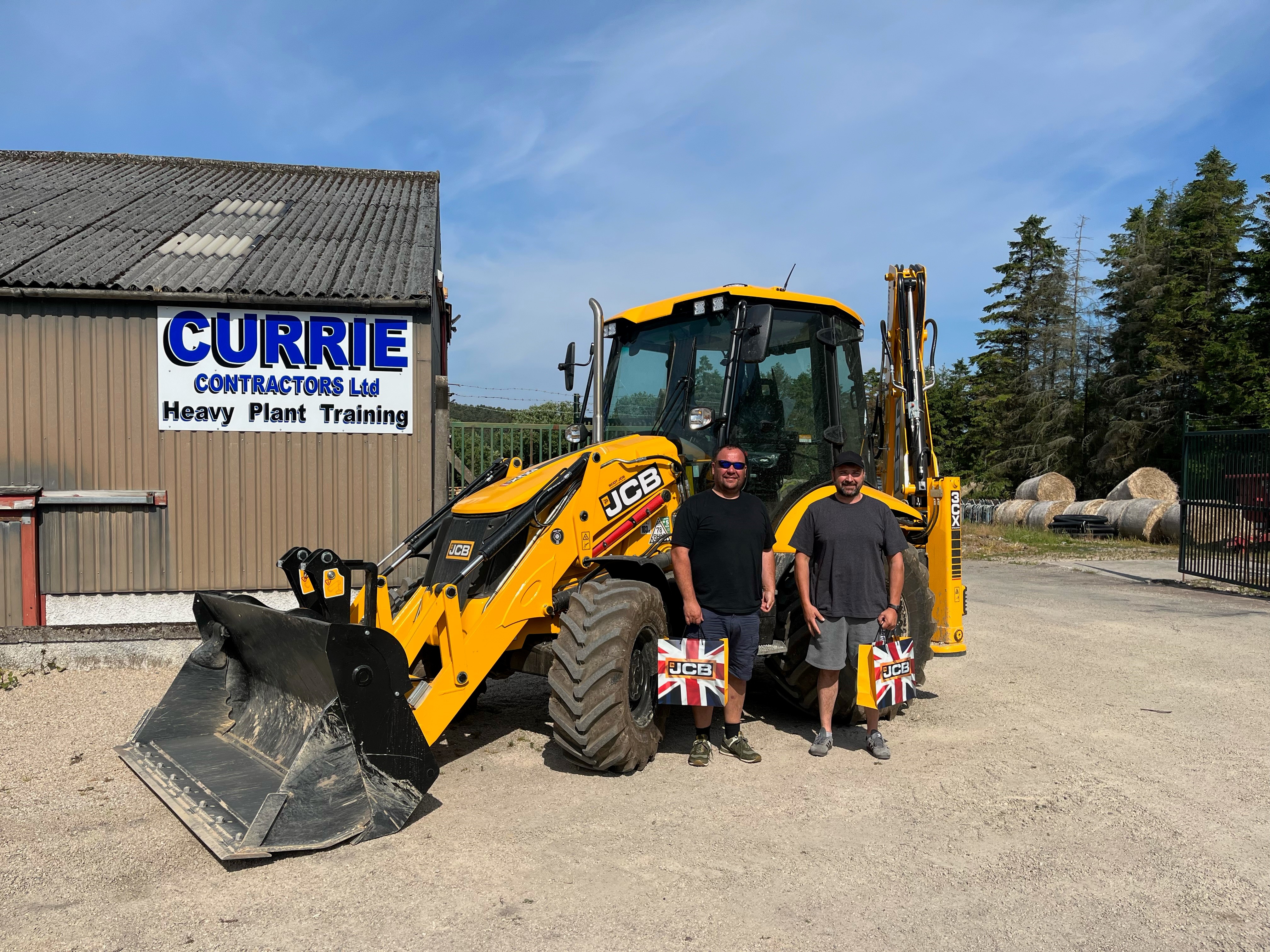 JCB has partnered with Heavy Plant Training Ltd in Cullen, Moray, to deliver backhoe loader training in the north of Scotland as well as the islands.
The partnership, delivered through JCB's Scottish dealer Scot JCB, has resulted in the delivery of a brand new JCB 3CX PRO with servo controls to Heavy Plant Training Ltd in Cullen.
James Currie, managing director of Heavy Plant Training Ltd, plans to use the top spec backhoe loader to train new starts as well as existing plant operators looking to upskill.
---
---
The delivery of the brand new 3CX PRO, which boasts a front quick hitch, servo controls and power-slide for ease of use and comfort, coincided with the sixteenth birthday of James' eldest son Jamie.
Mr Currie hit the headlines in 2020 when he became the youngest person to gain a Red Construction Plant Competence Scheme (CPCS) Card, making him a trained digger operator. Mr Currie couldn't wait to try it out, as his father James explained: "Jamie finished his last exam at school the same day the JCB 3CX arrived. Getting to try it out was a great way to spend his 16th birthday.
"I am grateful to partner with JCB and Scot JCB as this machine will make a real difference to the training we can offer. The plan is to offer exemplar training to complete novices starting out in the industry, as well as to more experienced plant operators looking for specific training on a backhoe loader. We'll focus on getting operators trained to get the best out of the 3CX and show them what an asset such a machine and skilled operator can be on a site.
"Similar to Jamie, I've already had a father and son pay us a visit so that the son can now do formal training, building on what he has learned from his dad. I'll also be able to satisfy the backhoe training demand across Scotland at the client's premises."
---
---
It is hoped that this training will help to address the skills shortage in Scotland and the number of plant operators qualified to use a backhoe loader.
Robin Bryant, joint managing director Scot JCB, added: "The JCB backhoe loader is a key product for the Scottish market, and we are delighted to be supporting an initiative which is inspiring and supporting the next generation of backhoe operators. The backhoe we provided came with servo controls, which are very familiar to excavator users. As well as engaging a new generator of operators, the familiarity will, without doubt, also encourage excavator users to consider upskilling."
---