Jettison Waste Management cleans up as Build Lanarkshire 2023 winner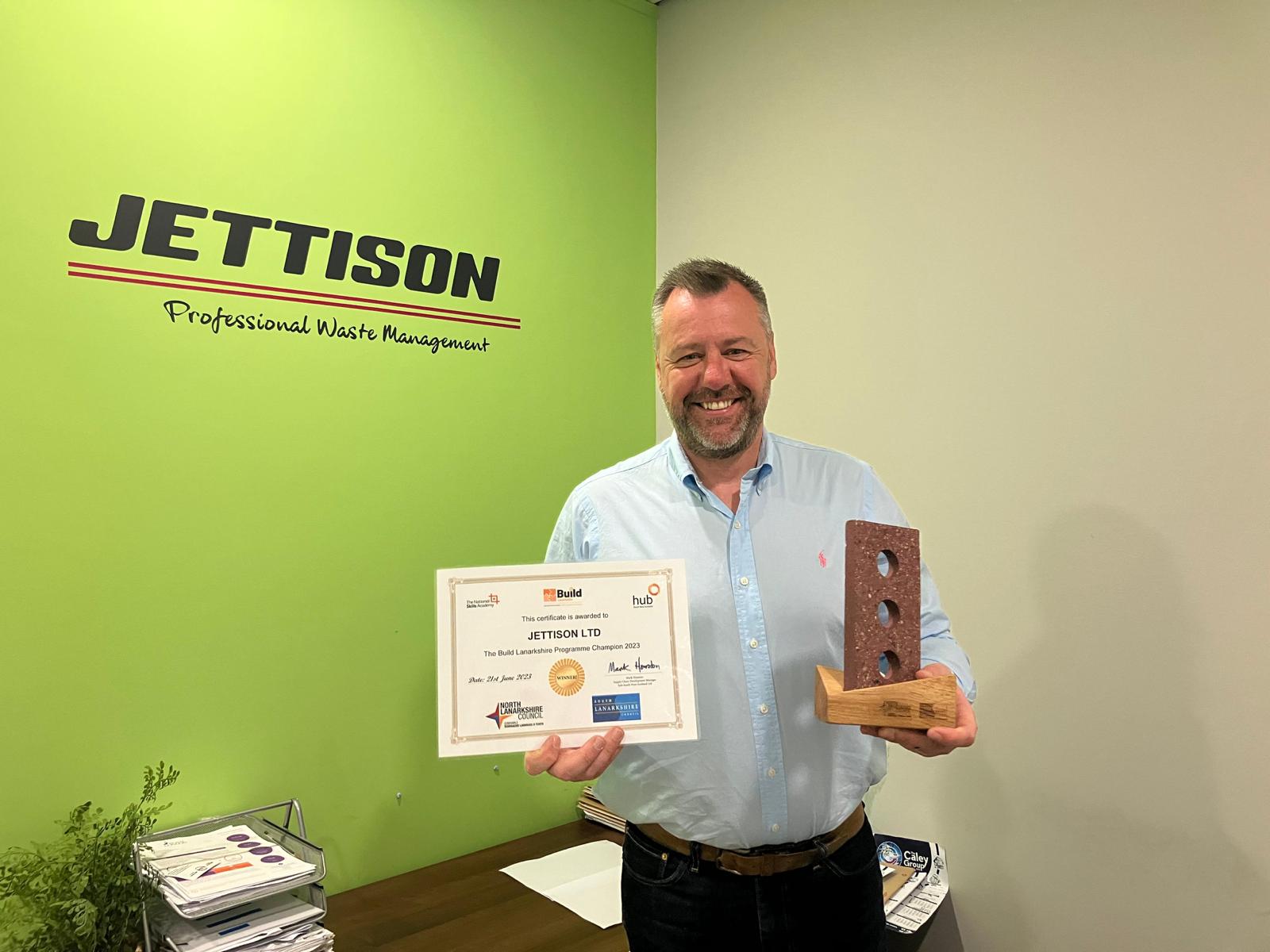 Lanarkshire-based Jettison Waste Management was announced as the winner of hub South West Scotland's Build Lanarkshire Programme last week, marking the sixth year of the successful development programme which offers valuable industry knowledge and support to local companies in the construction sector.
Taking place over eight weeks, participants in the programme attend weekly half-day interactive learning sessions with hub South West's Tier One contractors. Each session focuses on a key business area, offering expert advice on a variety of topics from successfully navigating tendering and procurement, to developing an effective business and marketing strategy and more.
Jettison Waste Management set up in business in 2019, providing responsible recycling, removal and disposal of waste to industrial, commercial and domestic audiences. After a challenging few years in business particularly as a result of Covid, it was looking for support and advice to expand and grow its business.
---
---
An array of local businesses also participated in the Build Lanarkshire programme this year, including specialists in renovation, groundworking and joinery.
During the final session of the programme, participants delivered a presentation highlighting their key takeaways, personal progress, and how they intend to use their learnings to positively impact the future of their business. Jettison was named as the worthy winner, based on their proactive involvement throughout the programme, quality of presentation and stand-out progress over the eight-week period.
Ross Martin, owner and managing director of Jettison, said it is the best business programme that he has ever been involved in.
He said: "Having free access to a team of experts, together with being able to work together with Tier 1 Contractors and local authorities has been invaluable.
---
---
"Even if we hadn't won the overall competition, it still would have been hugely worthwhile and far surpassed all of our expectations. We had access to expert business advisors to help us chart a clear way ahead and expand our business in the future, combined with opening many doors to a fantastic network of contacts. It really is like expanding your team with top executives without the cost of putting them on the payroll!"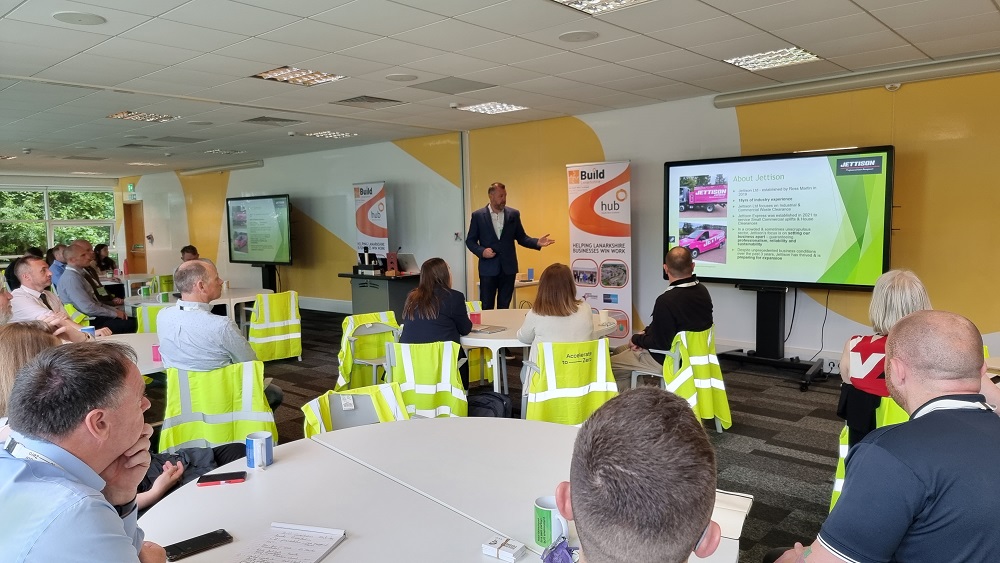 Discussing the benefits that the Build Programme can bring to local companies, Mark Houston, supply chain development manager at hub South West, said: "Our free Build Programme provides a rare opportunity for local construction sector companies to gain first-hand advice from industry leaders which they can implement into their own business strategy. Our aim is to enhance their skills within the sector, help them develop a sustainable and feasible business plan and successfully achieve their long-term ambitions within the market.
"We love meeting enthusiastic individuals from a wide range of backgrounds and watching them gain confidence as they transform over the course of eight weeks. Our sessions provide the added benefit of being able to meet and connect with like-minded people within the industry which offers exciting collaborative opportunities, and we see these relationships continue to blossom for years to come."
---
---
Andrew McPherson, chief officer of community operations at North Lanarkshire Council and one of the judges on the programme, alongside South Lanarkshire Council and Balfour Beatty said: "All of the presentations highlighted the huge potential that exists within Lanarkshire and simply reaffirms the Council's commitment to ensuring that we deliver the necessary support and guidance through programmes such as Build Lanarkshire which will maximise that potential.
"On a more personal level, I was hugely impressed by the courage and commitment shown by individuals in the development of their business and with an understanding as to how that growth can be supported by and be to the benefit of, the communities in which they operate."
Build Dumfries and Galloway is the next of hub South West's free development programmes, which will launch on Wednesday 20th September 2023. The programme will be delivered in partnership with hub South West's Tier One Contractors, Dumfries and Galloway Council and South of Scotland Enterprise (SOSE). Local businesses who are interested in attending the programme can register their interest by emailing Mark Houston at mhouston@hubsouthwest.co.uk or Margaret Milton at margaret.milton@hubsouthwest.co.uk.
---