Joe Bunch – AIM'ing for Success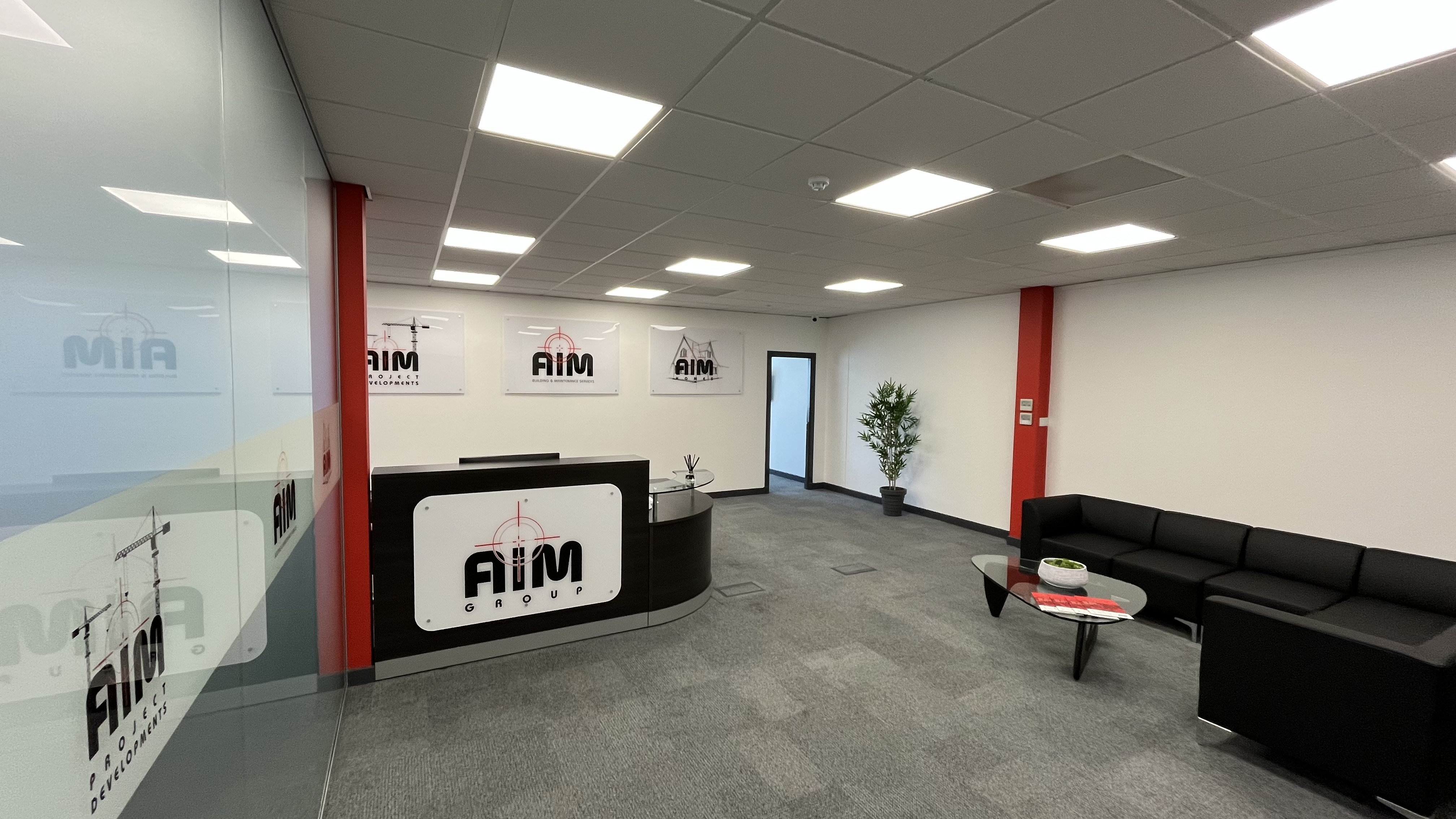 The AIM Group may be one of Scotland's newest construction businesses on paper but the wealth of experience in their dedicated and dynamic team offers over 75 years' worth of tried and trusted professionalism, both commercially and operationally, enabling strong growth of the business since its inception in 2020.
When the global pandemic hit the UK in early 2020, the housebuilding sector was thrown into turmoil, with projects paused and workers at all levels of the industry being put onto furlough. Yet while it was an unsettling time, Mr Joe Bunch decided to treat it as an opportunity, striking out on his own to form AIM Building and Maintenance Services.
Joe recalls that initially there was a lot of uncertainty and dubiety over peoples' continued employment, including his own, due to the introduction of the furlough scheme: "Having recently moved into a new family home with my wife and sons there was a lot to consider, however after long discussions and sleepless nights weighing up the pros and cons we both agreed that it was a now or never situation."
Joe continues: "Having a lot of experience in customer care in the housebuilding industry and having worked with reputable housebuilders in Scotland, I knew exactly what my business plan was, how to execute it and how to develop it."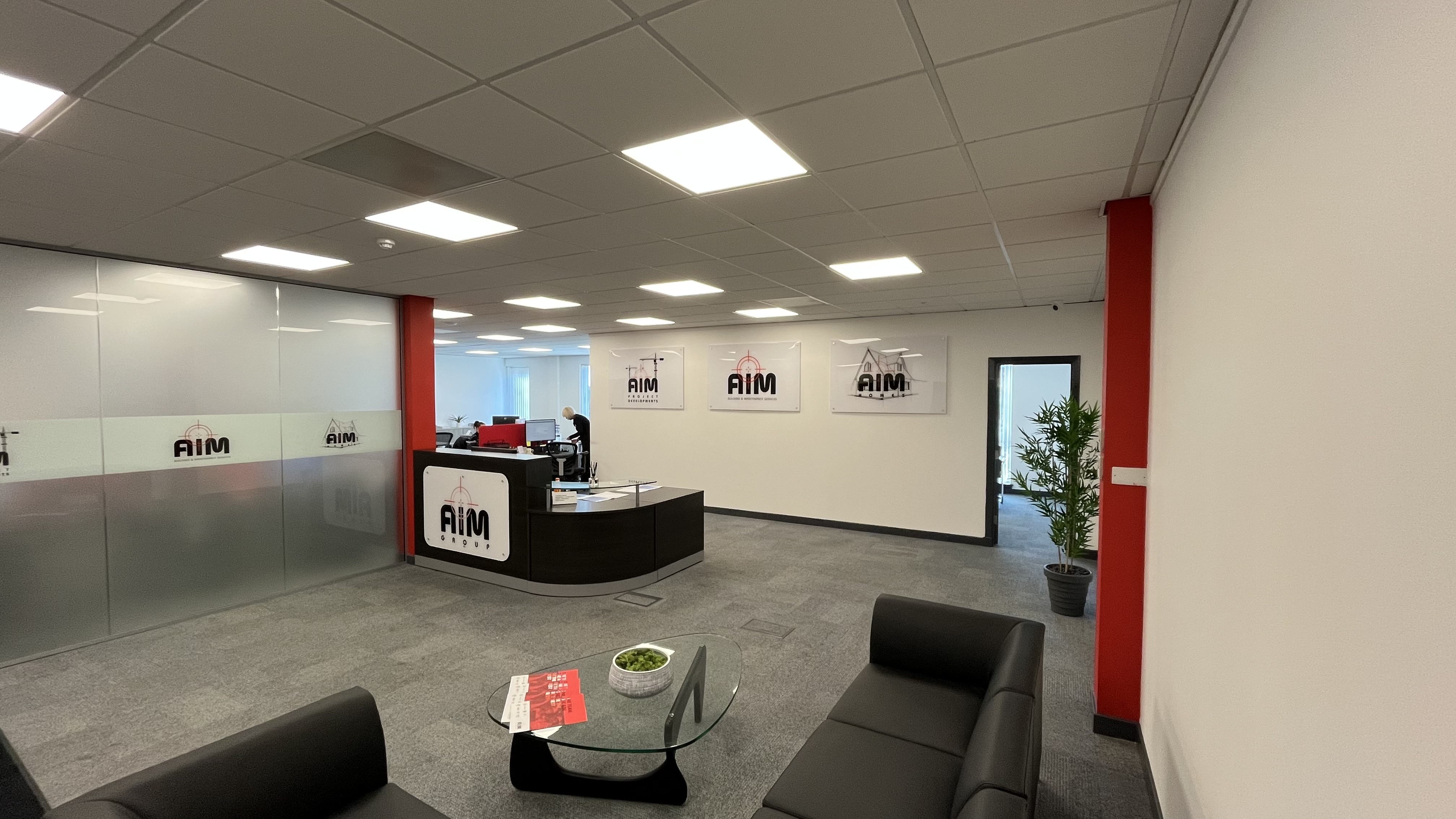 AIM has been an ambitious company right from its earliest days. This ambition isn't just about growing the company's size and profitability. It's about making AIM as robust as possible and delivering the best service to our clients, making us a business fit for the next generation. We value innovation and undertake strategic research to ensure we lead the way in all the sectors we work in. This allows us to provide innovative products and services that deliver cost-savings and performance benefits to our clients.
With the business growing financially and operationally, AIM has relocated to its new Head Office at Buchanan Gate, with Joe revealing the future of the business: "We have moved into a larger office to accommodate our expanding team, and it is with great delight that I can announce not only the launch of our sister companies AIM Homes Ltd and AIM Project Developments Ltd, but also the appointment of Anton Young as Managing Director to oversee these businesses. With AIM Homes our objective is to deliver bespoke, high quality, sustainable family homes for all ranges of budgets. We take great pride in the quality of our work and look forward to being able to share this with potential clients."
Having already secured land in East Ayrshire and more land bids issued, AIM Homes hope to deliver their first dwellings early 2024.
Joe added: "AIM Project Developments is intended to deliver Main Contracting works such as Civil Engineering, Tarring, Builders' works for larger projects – all of which can be delivered in-house by our specialist teams. We have invested heavily in our fleet, adding a Grab, and our Health & Safety."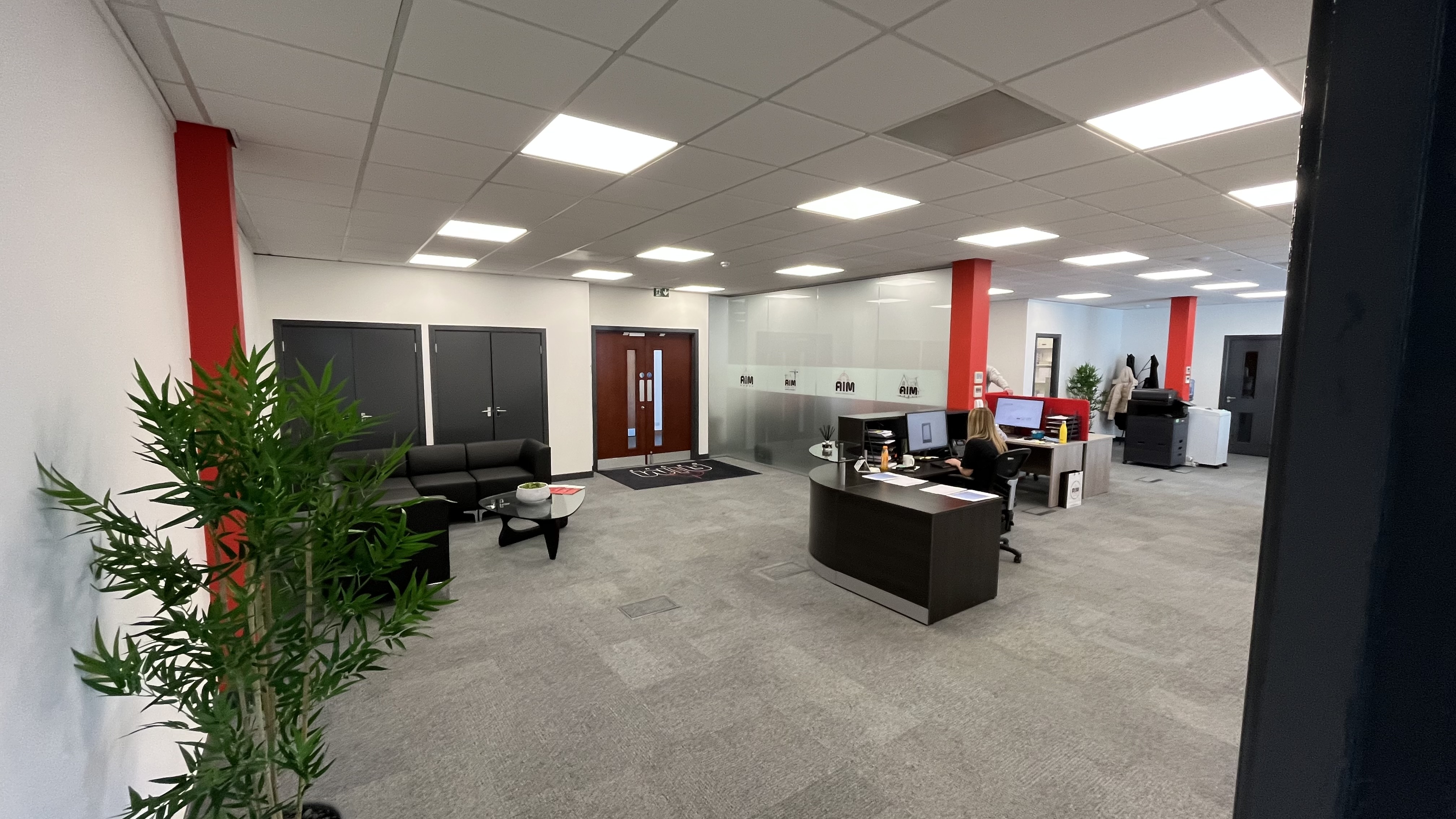 Starting with only one employee in 2020 the business now deploys anywhere between 90 and 110 multi-trade operatives a day right across Scotland to execute contracted works, all of whom have been carefully selected to ensure the business quality is always a priority. Joe also pays tribute to his dedicated office staff, Claire Watson (Office Manager) Nikita Bunch (Finance Manager) and Joe Bunch Snr (General Manager) who have been critical to the day to day running of the business.
He said: "Whilst this business is growing day by day, and we need to introduce more protocols for effective management, we maintain a family ethos with everyone. We have created a culture in the AIM Group where everyone plays a role in the growth, success and development of the business and without their input, we would not have achieved the successes we have had so far – or have our targets set on our next milestones as a business."
Joe also pays testimony to his loyal client base and suppliers noting that without their continued support he would not be fulfilling a lifelong dream with the business. He said: "We have forged and encouraged good working relationships, or partnerships even, with some of Scotland's leading Housebuilders, Insurance Companies, Factors and Main Contractors. The level of repeat business, in itself, speaks for the high standard and quality of workmanship we deliver."
Looking forward, having already obtained a range of accreditations from Achilles, Constructionline Gold, Master Builder Federation, CHAS and many more, AIM Group look to expand their network and operational areas having tendered for works in the North of England with the new company motto firmly engraved into the team's mentality 'One Team, One Aim, Be The Best'
Enquiries are welcome to be made via aimgroup.uk