John Sibbald becomes Scottish Plant Owners Association president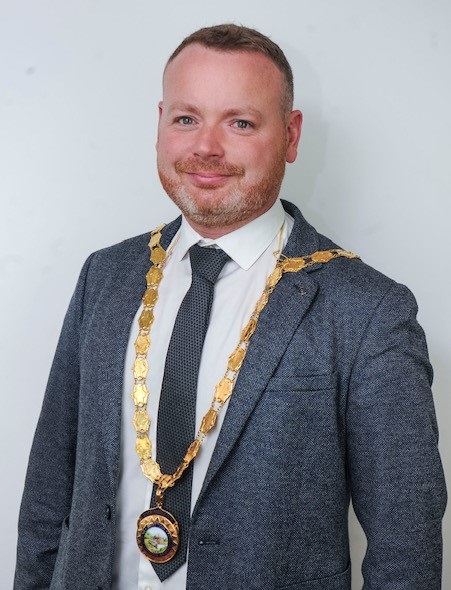 John Sibbald has been confirmed as the new president of the Scottish Plant Owners Association (SPOA) at the trade association's AGM held earlier this month.
He succeeds outgoing president Callum Mackintosh and will be supported by David Jarvie in his role as vice president.
John, director of Sibbald Training, has been involved in the construction industry for all his life as part of the family business started by his father 50 years ago.
---
---
On becoming president of the SPOA, John said: "It is very exciting to have the opportunity to be the President of the Scottish Plant Owners Association which is steeped in over 70 years of history. It is an honour to be part of an organisation whose past presidents and committee members have steered the Association to where it is today. I feel this is my opportunity to give back to the industry which has allowed our family to succeed."
The AGM also saw other key appointments to the executive committee of the SPOA including Tomasz Orkiszewski of Goldcast Academy, Alison Foster of C Foster Plant Hire and Bryan Shilliday of Tam Shilliday Plant Hire and Groundworks.
John said he is buoyed by the progress made over the last couple of years to introduce more of a structure and strategy for the SPOA to allow it to become stronger and more sustainable in the future. With a permanent base for the association in Stirling and the appointment of Vicky Park as a full-time administrator, John is determined to continue this momentum and offer increased value for members, better communication of relevant industry information and to give a strong voice for any challenges the Scottish plant industry faces, which are often different from the rest of the UK.
John also plans to capitalise on the association's most recent investment in a plant simulator, and work with members to use this to stimulate career opportunities in their local areas and encourage new talent into the industry.
---
---
Outlining what he believes to be the biggest challenges facing the industry, John said: "Every day we see new challenges in our industry. In my opinion the age-old concern of the shortage of new entrants into the industry continues to be one of these key challenges and one that we will continue to try and tackle with the support of the CITB.
"Pressure on industry to reduce our carbon footprint is one that is easy to put off and worry about tomorrow, but we need to tackle it here and now. Related to this is the increase in machinery costs and new technology which can be part of the solution to tackle our carbon footprint, but which require investment and plant mechanic upskilling.
"The SPOA will continue to work with our industry supplier members and share new technology information, product launch and engagement opportunities to ensure that our members are informed about the direction of the industry."
John is keen to draw attention to many highlights that members can look forward to over the next year.
---
---
Events – a well-established events calendar at the SPOA will include the John Blackwood Golf Trophy, taking place 30th August at Mar Hall Hotel, Golf & Spa Resort, and the annual SPOA ball at the Dalmahoy Hotel and Country Club.
Training – the SPOA has reintroduced subsidised member training courses for the first time in six years, enabling members to upskill and stay ahead whilst contributing to the growth and prosperity of Scottish businesses. Training courses relevant to members including topics such as hire controller and overcoming rental challenges. The recently launched membership management system gives members easy access to all training opportunities, forthcoming events and useful information.
John commended outgoing president Callum Mackintosh for his successful tenure.
He added: "I believe that in years to come when looking back at Callum's time in the chair, it will be seen as an instrumental period for the association with the changes and modernisation he oversaw. Callum has set the SPOA on a path of progress, growth, and opportunity. It is easy to forget that our members volunteer their time on the executive committee and to serve as president.
"This is a huge personal sacrifice. On behalf of the executive committee and the membership, I would like to extend our thanks to Callum and congratulate him on everything he achieved as president."
---