Just a Minute with Finn Caldwell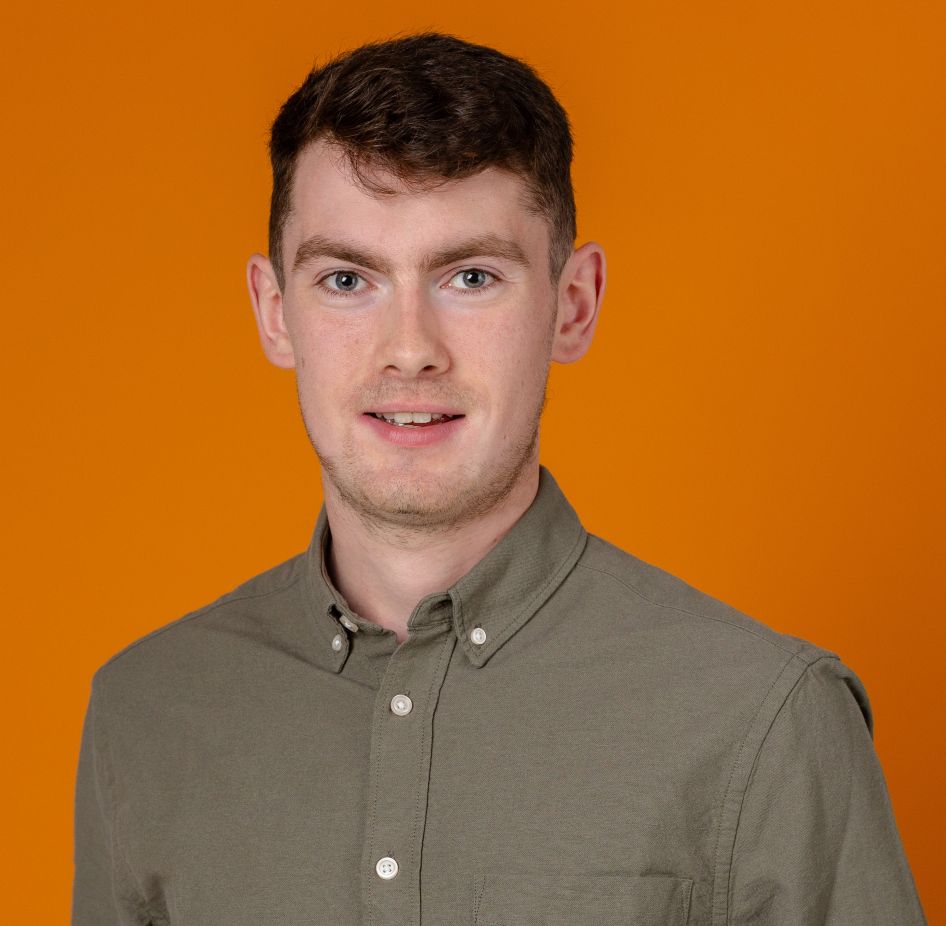 Finn Caldwell, architectural technologist at GLM, takes part in our Just A Minute feature.
How did you get started in the industry? My grandpa was an architect, so he was the first person to spark my interest. My undergraduate degree was in architectural technology, so I was hoping to move into a role in the industry straight out of university. However, the pandemic struck, and I decided it was a good time to continue with my education instead.
With the help of the Built Environment Innovation Masters Fund through BE-ST, I was able to complete a masters in Architectural Technology and Building Performance at Napier University. As part of the course, I completed a six-month internship with Carbon Futures which gave me my first insight into working within the built environment ecosystem.
---
---
Biggest professional achievement: Seeing a successful project being handed back to a client always fills me with a sense of pride. A recent example is the new St Andrew Boat Club in Edinburgh.
Best advice you received: The construction industry moves so quickly it is important to always be willing to learn about new techniques and technologies.
What do you like most about your job? The range of projects that we get to work on. I've had opportunities to work on the retrofit of domestic and non-domestic buildings, from shop conversions to castles. I find being able to make a positive contribution towards the decarbonisation of the built environment to be really fulfilling.
And the least? Sometimes when clients aren't 100% sure what they want to do in a project it can be challenging. But then I do enjoy being able to guide them through that process to achieve a result that they are happy with.
---
---
What is the most important part of the industry? Personally, I strongly believe that sustainability is going to be the most important concern for the industry going forward. In Scotland, we are taking steps in the right direction but there is a need to accelerate the good work that we are doing in terms of retrofit, decarbonisation and alternative materials and processes. It was great to see COP26 heighten the sustainability talk in the industry and I'm also excited to see the traction that Passivhaus is starting to gain as a low energy design method.
If you could change one thing in construction, what would it be? The slow uptake of new skills. We need to get better at embracing innovative techniques if we are going to hit the sustainability goals set for the industry, and the country more widely.
What are the biggest challenges you faced since the beginning of the Covid-19 pandemic? Adapting to online learning during my master's course was challenging, but looking back it made me more resilient and prepared me for the hybrid work environment that I now find myself in.
How do you receive your industry news? Scottish Construction Now (of course!), trade magazines and LinkedIn
---
---
How would you change Scottish Construction Now? I would add a sustainability tab on the home page to make it easier to find out about some of the most important news and developments, but otherwise nothing else.
Which social media sites do you find the most useful? LinkedIn and Instagram to follow what other firms are up to.
Hobbies and interests: Cycling, skiing, hill walking - anything outdoors really!
Favourite holiday destination: Somewhere in The Alps
---
---
For more information about Built Environment Innovation Masters Fund please visit here.
---