Kieran Sexton: How work experience can propel a career in Scottish housing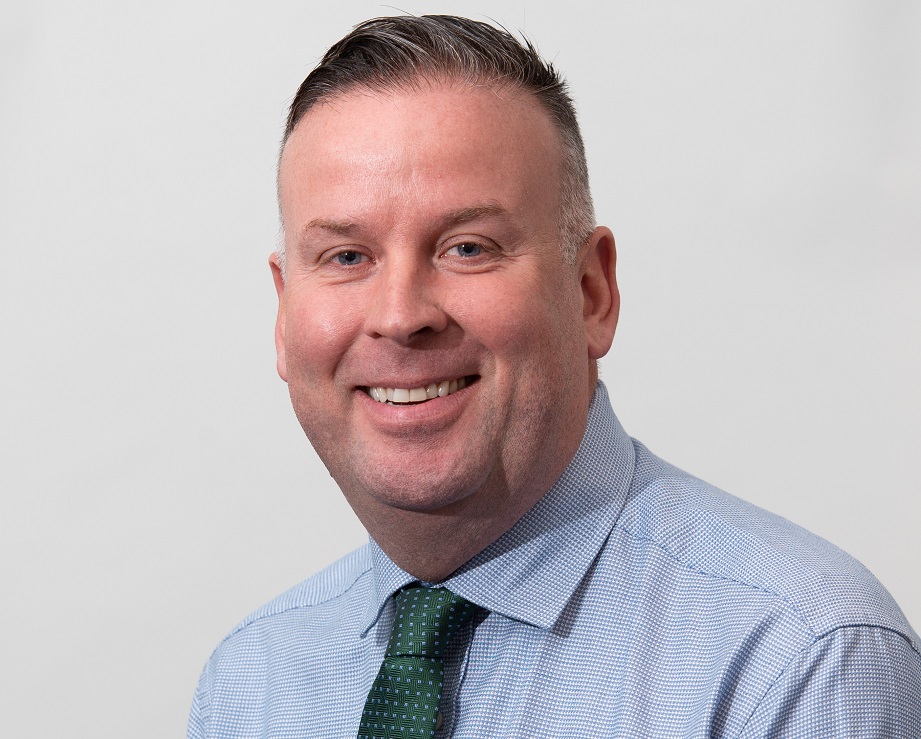 Kieran Sexton, commercial director at AS Homes (Scotland) and Briar Homes Ltd, highlights the importance of embracing work experience in the construction sector.
Scottish Housing Day takes place next week, with the theme of "celebrating housing as a career". I have been commercial director at Scottish family house builder AS Homes and Briar Homes Ltd for almost 10 years, but long before this, fresh out of school, I started my career as an apprentice quantity surveyor. This trainee placement opened up a world of opportunity to me which I am indebted to and so, alongside the team at AS/Briar Homes, I am committed to providing similar life-changing opportunities for the youth of today.
At AS Homes and Briar Homes, we are deeply embedded in the Scottish communities we live, work, and build. The houses we construct aren't just structures; they're homes at the heart of family life. This sentiment reflects a broader responsibility we believe all businesses in Scotland should hold: to not only deliver a product or service, but also to enrich the community they serve. One way this is best achieved is through providing work experience opportunities for the young population.
---
---
A recent work placement success story was our development of Ferguslie Park, commissioned by Renfrewshire Council to create 101 new, affordable homes in Paisley. The development reflects the continuing regeneration of Paisley, creating a purpose-built '20-minute neighbourhood' - well connected with a range of local greenspaces and facilities to support a healthy and sustainable community. Engaging with the council and reflecting our commitment to provide community benefits where we build, we provided work experience placements to 12 young people, ranging from high school pupils (age 14 - 16), school leavers (age 16+) and university students.
The transformational impact of work experience is remarkable. Some of the young people we worked with had fallen through the cracks and become disengaged, but we saw some terrific turnarounds and growth on-site. Using our connections, we were also able to arrange subsequent apprenticeships and jobs, with four young people continuing to work with AS Homes or our contractor specialists, including roofers and bricklayers. Along with placements, we also conduct school visits, raising awareness about careers in construction and helping to dispel myths.
Whilst it is promising to see more females taking part in our work experience placements, the vast majority of those at Ferguslie Park were male, and there is still more to be done to encourage young women into the construction industry.
I'd also urge schools to consider longer-term placements, such as allocating pupils one day over a number of weeks, versus the traditional 'work experience week'. This makes it easier for our teams to balance the training of young people with meeting deadlines on site, as well as providing more workplace variety, as the build goes through different phases and involves different trades.
---
---
For all our developments, we follow the same model as Ferguslie Park, aiming to have a good crop of young talent on-site. Work experience placements are an investment for the team and not without challenges, but overall, they're highly rewarding. We often collaborate with the council to find students, through methods such as the WorkIT programme, which helps with logistics. Often, local schools will also get in touch with us directly for opportunities. At present, the demand we receive for placements is extremely high and our quota gets filled quickly. Ultimately, this unfortunately means that not every young person gets the chance to gain the experience they need.
I'm calling for more Scottish companies to embrace work experience, so all young people can be inspired by different careers and learn the soft workplace skills to thrive. When I look back, I know I am where I am today because I recognised the opportunity that was provided to me. It's time for businesses to come together to give more young Scots a chance.
---