KPMG to be sued £1.3bn for Carillion audit
The UK Government is suing KPMG for £1.3 billion over allegations it was negligent in its audit of Carillion in 2016.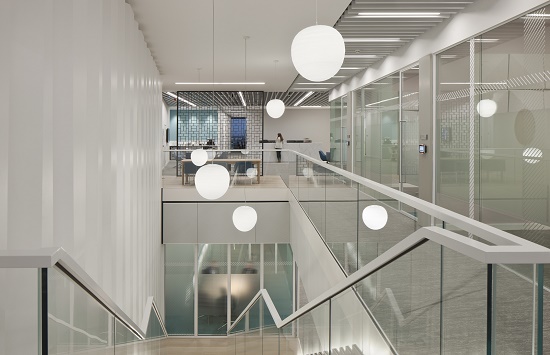 Government ministers have accused KPMG of failing to respond to "red flags" in Carillion's accounts ahead of its collapse in 2018.
Ministers have argued that the auditors did not effectively assess the "clear and obvious risk" of financial misstatement in a series of major contracts.
---
---
The Official Receiver, the government liquidator, said in a claim filed in the High Court that Carillion's true financial position "bore no resemblance" to its reported results, The Times reports.
Earlier this month, our sister publication Scottish Financial News reported that KPMG admitted to misleading the Financial Reporting Council (FRC) over its audit of the firm.
In a statement released on the first day of a five-week disciplinary tribunal over the behaviour of the firm and six former employees, KPMG chief executive Jon Holt said the misconduct is " disturbing and upsetting" for himself and his colleagues who are "committed to serving the public interest with honesty and integrity".
When Carillion collapsed it left 450 projects unfinished and put thousands of jobs at risk. The Government was forced to handle the liquidation of both Carillion and Carillion Construction Limited (CCL).
---
---
Documents filed in the High Court stated: "KPMG signed unqualified audit opinions in relation to the claimants' financial statements and the group's consolidated financial statements for each of the (full years) 2014 to 2016.
"KPMG thereby reported that in their opinion, having conducted proper audits, those financial statements gave a true and fair view of both the claimants' and the group's state of affairs as at each year-end and the group's and CCL's profit for each year, and has been properly prepared in accordance with the applicable accounting standards, the group's and CCL's accounting policies and the Companies Act 2006."
The legal claim states that "any reasonably competent auditor" would have detected the misstatements made in Carillion's accounts.
The Official Receiver has outlined 15 contracts it said encountered severe delays, cost overruns and other difficulties. It has alleged that KPMG accepted management's optimistic assertions about the value of the contracts despite knowing there were problems with the underlying finances.
---
---
The claim stated: "In summary, KPMG cannot have given any adequate consideration to the risks of misstatement of revenue and costs derived from long-term construction contracts, including through the deliberate manipulation of the accounting for these contracts by management."
KPMG has confirmed that it will fight against the case. A KPMG spokesperson told Scottish Financial News: "We believe this claim is without merit and we will robustly defend the case. Responsibility for the failure of Carillion lies solely with the company's board and management, who set the strategy and ran the business."
---