Kubota helps launch new plant solutions company
HJD Plant Solutions Ltd has launched its brand new hire service with the help of Kubota's diverse portfolio, meaning almost all of the start-ups' excavators are Kubota models.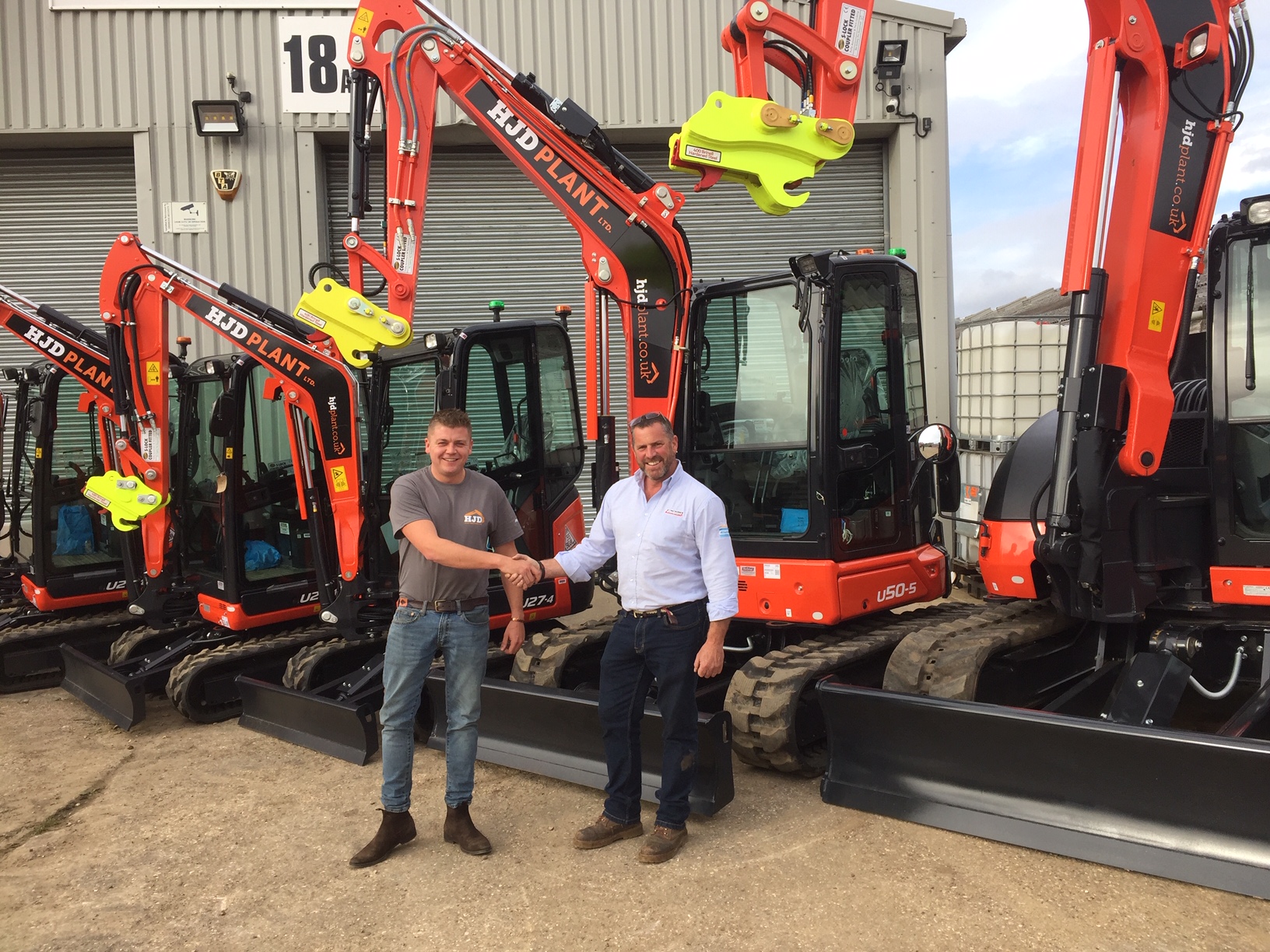 An impressive 17 Kubota machines have been purchased by the newly-formed company from construction machinery specialist Shellplant, including 16 excavators and a dumper, ensuring it is ready immediately to meet the demand coming from its client base across the Bedfordshire, Cambridgeshire and Northamptonshire area.
The substantial investment from HJD sees five different specifications of excavators with various tonnage capabilities lead its newly-established portfolio, with the choice to utilise Kubota coming after managing director, Harry Denton, used the brand in his previous role as a contractor, falling in love with the reliability his machine delivered.
---
---
Mr Denton said: "I was using a competitor years ago while contracting and needed an upgrade so did some research and came across the Kubota U27-4. I made the purchase and haven't looked back since. Thousands of hours of work and many years later, and I'm sold on the brand thanks to its reliability.
"So, when it came to starting my own company, Kubota was the only option. What is also really helpful is the relationship I have with my Shellplant dealership, as my family has traded with them for various equipment for more than 20 years. It just gives me that peace of mind that, should you need help with anything, it's just a phone call away."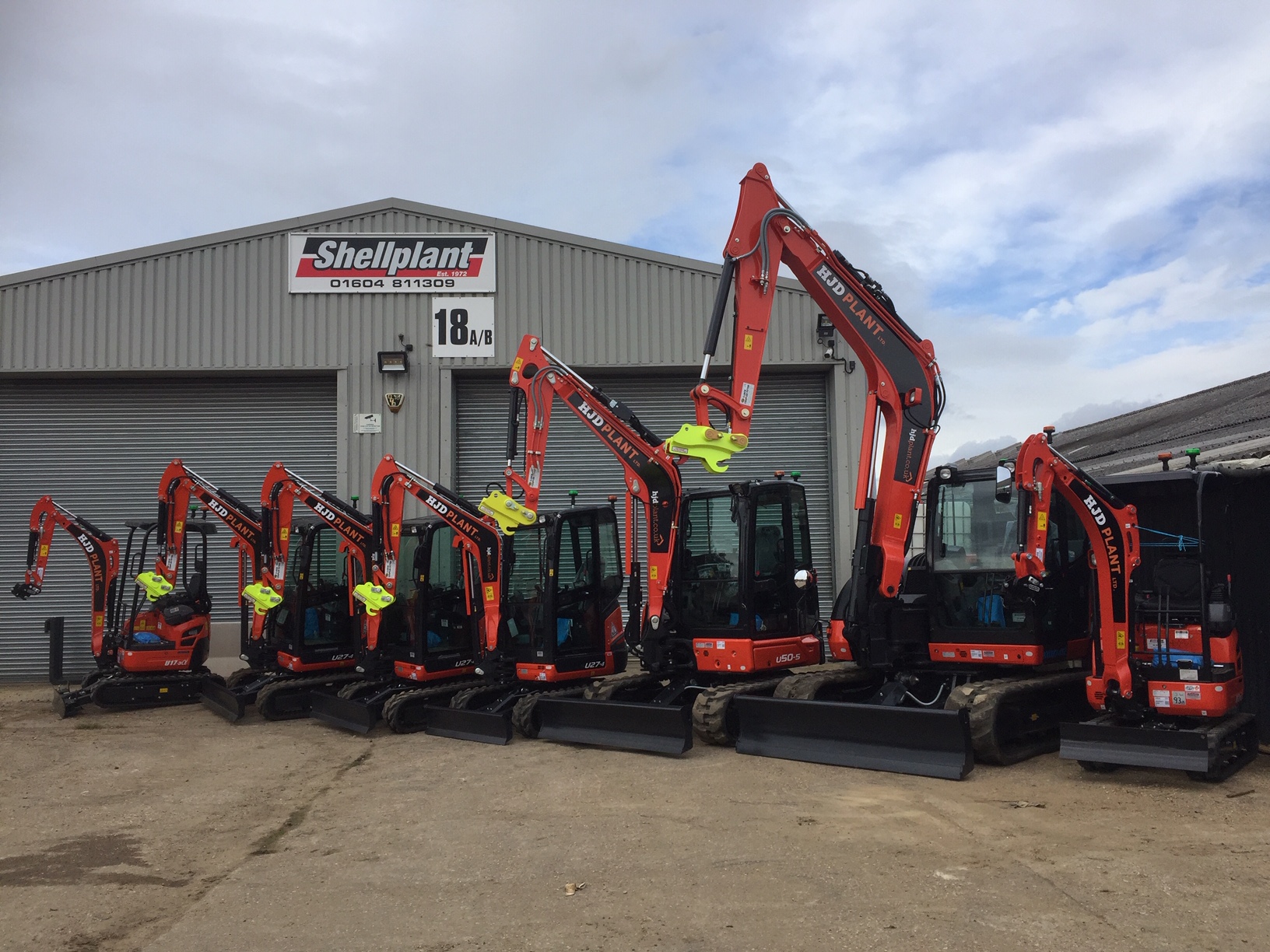 Mr Denton has set up HJD with his fleet of Kubota machines, including four U17-3 mini diggers, four U27-4 diggers, four KX080-4 excavators, two K008-5 mini excavators, two U50-5 excavators and a KC7O VHD-4 dumper. He says that this varied portfolio allows HJD to assist his diverse client base, which is predominantly made up of mid-sized civil engineer, highway and public utility companies who use up to and around the 8-tonne range of excavation equipment.
---
---
Mr Denton added: "HJD is aimed at general plant hire needs, but our customers tend to be civil engineering, highways or public utility-focus. This means we can optimise our offering and logistics to best suit this type of client, ensuring they get both class-leading equipment and customer service for the job at hand. That's why the Kubota machines are so important, they offer this flexibility allowing our clients to work with our equipment from the digging of footings all the way through to landscaping and final aesthetics."
HJD started after Harry swapped contracting for starting a company of his own, spotting an opportunity in the marketplace to provide quality service and equipment.
Mr Denton concluded: "Across the three-or-so counties HJD service, there is an increase in demand for plant hire equipment due to ongoing-lengthy projects such as HS2, so it's a great time to get started and plug that gap. I can't think of a better brand than Kubota to help me start that journey, in fact the HJD colour scheme even purposely closely resembles the brand."
---