Laurie Carberry and Nile Istephan join LHC Procurement Group board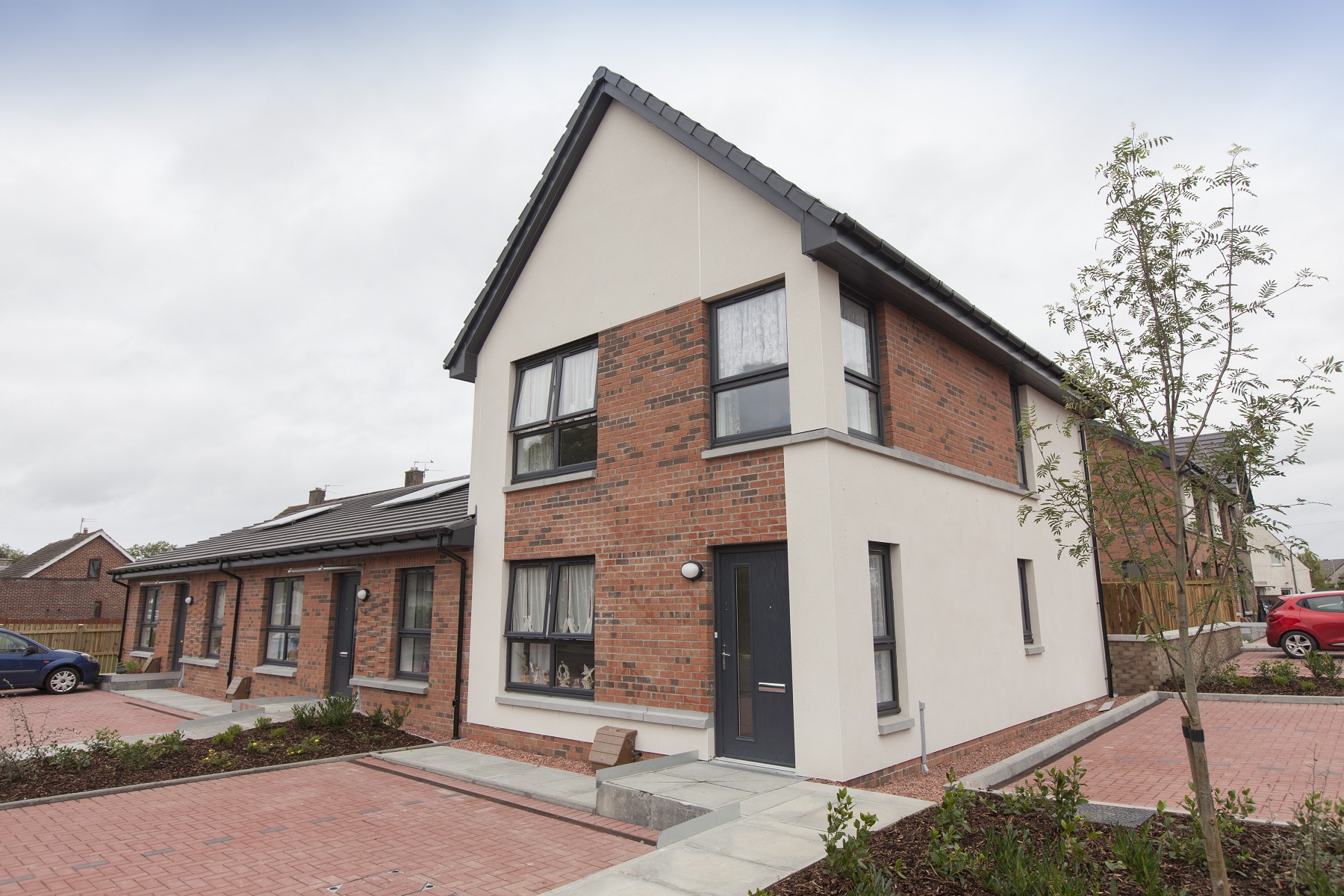 Two senior figures from Scottish social housing organisations have been appointed to a not-for-profit construction framework provider's top table.
Wheatley Group's procurement and performance director Laurie Carberry and CEO Nile Istephan from Eildon Housing Association are welcomed as non-executive directors on the LHC Procurement Group board. The announcement arrives amid a series of significant developments at the organisation, including its name change from LHC, effective from 1 April 2023.
It also signals the completion of a governance review at the organisation, which has moved from a Joint Committee structure to a company limited by guarantee (CLG) and its own legal entity.
---
---
Lesley Anderson, director of Scottish Procurement Alliance (SPA) – LHC's business unit delivering frameworks across Scotland, said the move galvanises its status as a procurement solutions provider exclusively to the public sector and a contracting authority governed by public law.
Lesley added: "As LHC delivers construction frameworks exclusively to the public sector across Great Britain, having representation from organisations across Scotland was absolutely crucial in bringing the experiences and issues faced in delivering for communities here.
"We're thrilled to welcome Laurie Carberry and Nile Istephan as non-executive directors to the LHC board and we look forward to the key role they will play in directing and shaping the future of LHC and SPA in Scotland, ensuring its continued growth and success."
In total, seven new LHC non-executive directors will represent the public sector across England, Scotland and Wales. They are:
---
---
Laurie Carberry, procurement & performance director, Wheatley Housing Group
Nile Istephan, CEO, Eildon Housing Association
Paul Read, director of sustainability and investment, Magna Housing Group
Tom Cadwallader MCIPS, head of procurement, Pobl Group
Andrew Thomas, procurement manager, Tai Tarian Ltd
Conan McKinley, director of asset management, Your Housing Group
Kathryn Stevens, head of procurement, Moat Housing Association
LHC group director Clive Feeney said: "We're thrilled to welcome our seven non-executive directors to the board. At the start of this process, we were clear that having senior representatives from public sector organisations across Great Britain was important in directing and shaping the future of LHC, ensuring its continued growth and success.
"Collectively, they are critical to our organisation's future success, as they help us fulfil our commitments to answer the public sector's needs, understand the issues they face and foster true collaboration."
The new non-executive directors join current LHC Board directors acting chair Mandy Clarke, acting vice chair Nick Abbott, group director Clive Feeney, executive director Jennifer Castle and board-level employee representative Dean Fazackerley.
---
---
Mandy Clarke, acting chair, added: "As LHC Procurement Group, we will continue to work with social housing providers, local authorities, schools, healthcare organisations and other bodies to build places where people want to live, work and grow.
"Making our commitment to improving lives in local communities a core part of our vision means it can be woven into the core of our procurement solutions we provide to the public sector."
LHC's new vision places a sharp focus on directly improving local communities across the country through its frameworks and Community Benefit Fund. Working with delivery partners around the country, the Fund offers grants for community-related projects through its business units South West Procurement Alliance (SWPA), Scottish Procurement Alliance (SPA), London and South East (LSE), and Welsh Procurement Alliance (WPA).
Consortium Procurement Construction (CPC), which covers the Midlands and North of England, will also soon see the development of a Fund in its area.
---
---
To support LHC's transition, new company secretary Kalwant Grewal joins LHC from one of the largest NHS Trusts in England West London NHS Trust, where he shaped, designed and influenced health and care outcomes for children, young people and adults. He brings non-executive and committee chair experience from Grand Union Housing Group, PHA Homes, and Sapphire Independent Housing, as well as senior leadership experience with older people's charity Age UK.
---