Lila Angelaka: How to maintain your traditional tenement flat and communal areas
Scotland's tenements have a rich past, and their story can continue long into the future if cared for properly, says Lila Angelaka.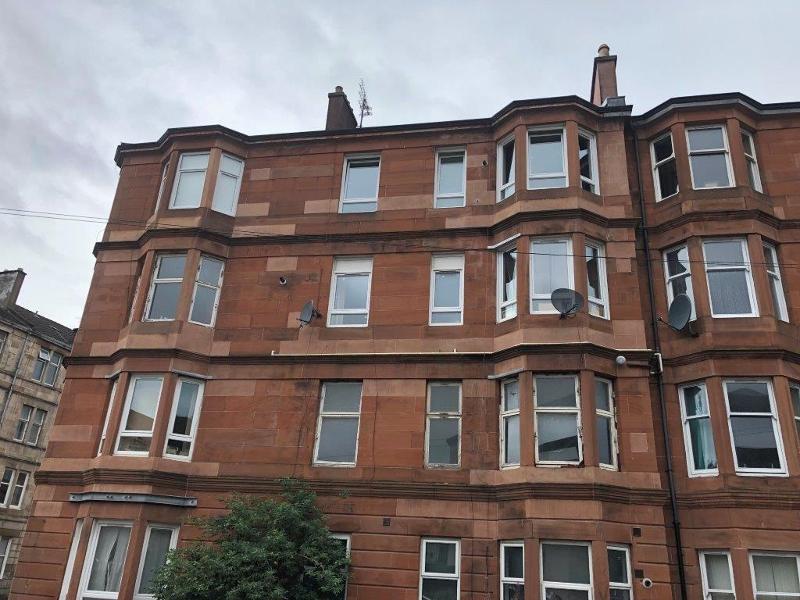 In Scottish cities and towns, traditional tenements are some of the most characteristic buildings. When they were built, they catered for everyone from wealthy families with spacious drawing and dining rooms to the infamous 'single end'. Today, most of Scotland's city residents will have lived in a tenement at least once in their lives.
If you own one of these iconic pieces of Scotland's heritage, you're very lucky indeed. We're on hand with some maintenance advice to help you look after it, so traditional tenements are around well into the future.
---
---
Share repairs
Did you know that as a tenement flat owner, you and the other owners have a responsibility to maintain the communal parts of the building? These can include the roof, gardens, closes and stairs.
If you are unsure of what repairs you are responsible for, your title deeds (or what is now called a Land Certificate) will give specific information on what is included in the "common areas" for your particular case. You can also get these from Registers of Scotland.
To organise repairs of communal areas, especially when there is no Factor for the property, you'll need to establish good communication with the other co-owners. A group chat or social media page set up for your building can help with these communications.
---
---
It is also a good idea to set up an owners' association (which can also deal with parking, gardening or stair cleaning) and a maintenance account into which owners can make regular payments toward future repairs.
If you don't know your neighbours, your local authority can help with bringing co-owners together. They can also help with providing advice on available grants or dealing with owners who are unwilling to pay.
When organising common repairs, you'll usually only need the majority of the owners to agree (unless your Land Certificate says otherwise).
Carry out regular maintenance
---
---
Regular maintenance can save money in the long run. It can help prevent damage and expensive repairs arising from neglect.
If you can, get a professional property inspection and include a five-year repair and maintenance plan to help towards repairs.
When choosing a contractor, make sure they are experienced in working with traditional buildings. For any repairs, make sure they use the right materials and techniques, appropriate for your traditional tenement. Try to get two or three different quotes.
Inspect roofs and chimneys – with binoculars!
---
---
Most traditional tenements will have a slate roof and may also feature areas of flat roof. Ideally, inspect your roof and chimney regularly, especially before winter.
In reality, this can often be a difficult task practically – this might include a cherry picker and the necessary permissions.
For regular inspections, use a pair of binoculars. Especially after storms or gales, slates can slip or become loose and bituminous sheet flat roofs can detach. Look for broken or missing slates on the roof or ground.
Organisations like the National Federation of Roofing Contractors can help you get started with roof repairs.
---
---
Take care of rhones and downpipes
Rhones, downpipes and other rainwater goods are essential to the well-being of your traditional home.
Since they direct water off and away from your building, poorly-functioning rainwater systems often cause serious internal and external damage. This could leave you with costly repairs.
To prevent these issues, inspect your rainwater goods regularly, clearing out vegetation and debris. Check the joints between the lengths of rhones are secure and watertight. Clear downpipes from ground level. Watch out for any stained or damp masonry, as this may indicate blockages in the drainage.
In the winter, turn off and drain outdoor pipes or ensure pipes are properly insulated to prevent them from bursting.
Look out for problems with sandstone
Most traditional tenements in Scotland are built from sandstone. It's prone to masonry decay if wet for long periods. Painting sandstone masonry or using the wrong type of mortar (such as cement-based mortars), can lead or accelerate this decay.
Also, failed or washed out pointing will allow wind-driven rain into the wall, resulting in further saturation and decay, especially on exposed gables.
When needing to carry out stonework repairs, it's important that the materials used are physically compatible with the original materials and components, but they also visually match them as closely as possible. This will maintain the character of your house.
If you need to do stone repairs, the stone should be matched with the existing masonry. For smaller scale work, repair mortars can be appropriate.
Care for entrances and stairwells
Front doors, front-door steps and stairwells are also areas that may require regular maintenance.
Most Victorian tenements will feature stairwells with stone steps and landings, and iron balusters; these stairs may crack, or you may notice gaps between the treads.
For structural cracks that are wider than a hairline crack, you should seek advice from a structural engineer.
Replace missing balusters and take a look at advice from Edinburgh World Heritage on how to repaint your stairwell using suitable colours.
Windows on stairwells, stairwell cupolas and rooflights are also part of the communal areas.
These often have a ventilation function. Maintain this where possible to ensure good air quality in the stairwell. Broken glass panes and missing lead coverings can also cause leaks.
More guidance on tenement maintenance and repair
Explore our guide on Tenement Maintenance for more information or our Short Guide on Maintaining Your Home.
Get advice from Under One Roof on common issues about tenement repairs and working with your neighbours, as well as updated guidance on coronavirus, such as Cleaning Common Areas to Reduce Infection from coronavirus.
Lila Angelaka is a senior technical officer in the technical research team at The Engine Shed, part of Historic Environment Scotland