Linear Group maintains commitment to future talent
Contracting and fit-out firm Linear Group has appointed six new recruits as part of its ongoing commitment to recruit, nurture and develop young talent.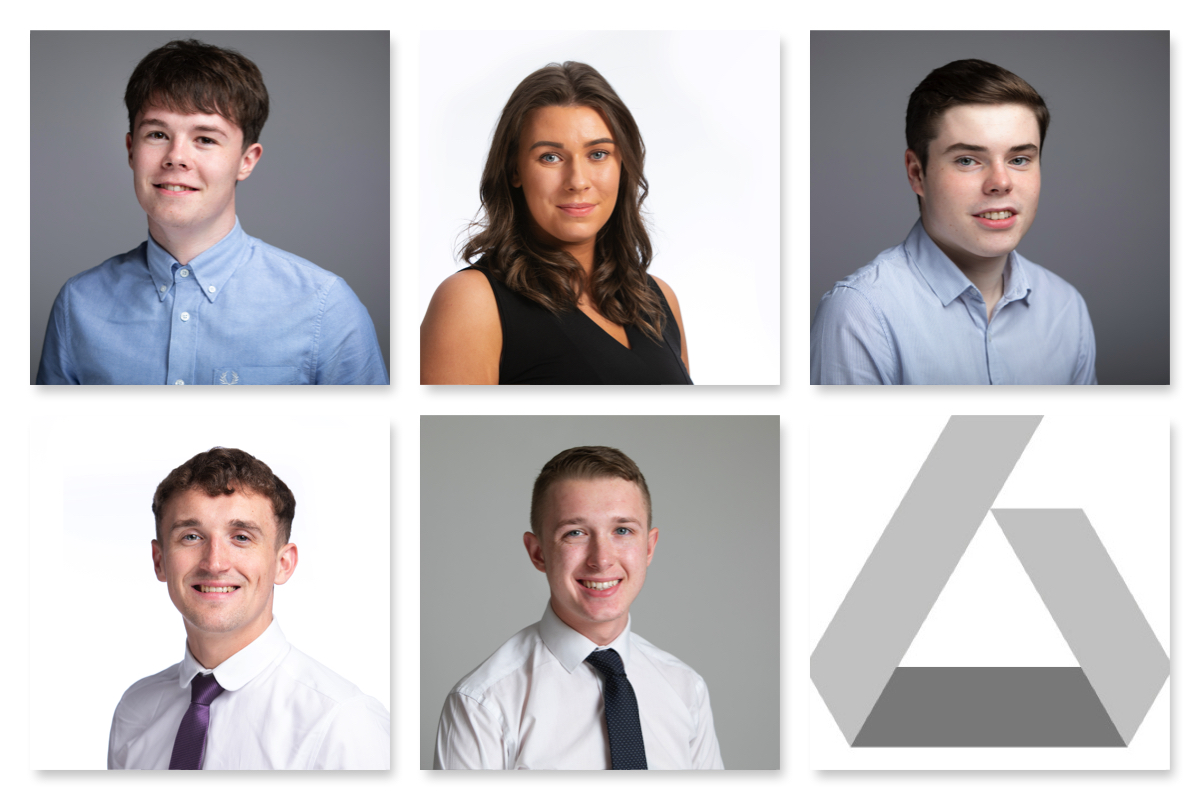 Aidan McLaughlin joined in May 2019 as a trainee buyer and has been enjoying the hands-on training he's received from day one. As he has grown in knowledge and confidence, Aidan has shown a strong ability to adapt to different roles and tasks. He is already setting his sights on progression as he looks to fulfil his ambitions.
Daniel McGuinness is working as a trainee estimator while he studies for an NQ in Built Environment at the City of Glasgow College.
---
---
Gillian McTernan is a trainee quantity surveyor, who works at Linear whilst also studying. Now going into her third year at Glasgow Caledonian University, she has been able to learn on the job whilst exploring the broad course work. During this time, Gillian worked extensively on the Royal Hospital for Children and Young People in Edinburgh. She thrives on the diversity of the role at Linear and enjoys the team-centric environment.
Daniel Young recently joined Linear as a trainee site manager following a successful six-month placement as part of his BSc Construction Management course. During his placement, Daniel worked on the Gorbals Health and Care centre and is now working on Glasgow University Learning Teaching Hub.
Euan Harvie came on board as a trainee construction manager after graduation, following taking 3rd place as part of a team in the CIOB's Global Student Challenge. He is now working on the Edinburgh St James project to develop his skills as he works towards a career in project management.
And last but not least, Ian Taggart has just completed a summer placement at the Edinburgh St James project and has now started University in the USA. In his role as administrator, Ian was immersed in many aspects of this major, complex job where he relished in the challenge.
---
---
Stephen Holmes, CEO of Linear Group, said: "Each and every one of these recruits has proved themselves to be both talented and hard-working and we're delighted to be able to give them all the opportunity to learn and develop as part of our growing team and business. I am hugely proud of them all in their efforts and ethic since coming on board. I am very confident they will all be successful in their future careers."
Linear Group has been active around school and college recruitment fairs to ensure its varied opportunities are communicated across a broad spectrum of young people.
---