Local firms given assistance to bid for South Lanarkshire Council contracts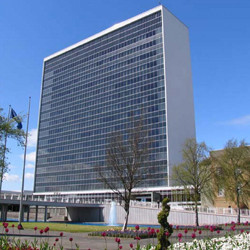 The way that companies bid for South Lanarkshire Council contracts has been improved to help local firms.
Under new arrangements for the simplified procurement process, more quotes will be sought from South Lanarkshire-based firms, and the size of the contracts that are available could be as much as £2 million.
Gladys Miller, chair of finance and corporate resources at the council, said the changes were designed to retain more wealth within South Lanarkshire, helping local firms strengthen their business and protect local jobs.
Councillor Miller added: "I am delighted that we should now be able to increase the number of quotes we get from local SMEs and that this should mean more work being delivered by local firms and local employees.
"It should also mean that South Lanarkshire businesses get the opportunity to bid for higher value contracts, and we also believe the changes will mean contracts will be put out to tender and awarded more quickly than in the past.
"All of this is great news for local companies, local jobs and the wider local economy more generally."
The move adjusts the terms of what is known as 'Quick Quotes', which previously covered contracts worth up to £50,000 and required two out of five bidders to be local small and medium-sized enterprises (SMEs).
A change to the council's Standing Orders now means that four out of five bids should be from local SMEs, while contracts of up to £2m can be awarded for construction and other works. At the moment, the limit remains at £50,000 for goods and services. Other procurement routes will also continue to be used.
The changes were agreed at a meeting of the full council last month and endorsed by the Community Wealth Building Commission on Wednesday. The Commission includes representatives from the public, private and third sectors and was established to oversee work to retain wealth within South Lanarkshire.
At Wednesday's meeting, the Commission also received a progress update on an 89-point action plan, and heard about work being undertaken to support local social enterprises as part of the Get South Lanarkshire Working initiative.