Mactaggart & Mickel celebrates best site manager at NHBC Pride in the Job Regional Awards
Housebuilder Mactaggart & Mickel is celebrating after the quality of one of its site managers was recognised at the NHBC Pride in the Job Regional Awards held in Glasgow last week.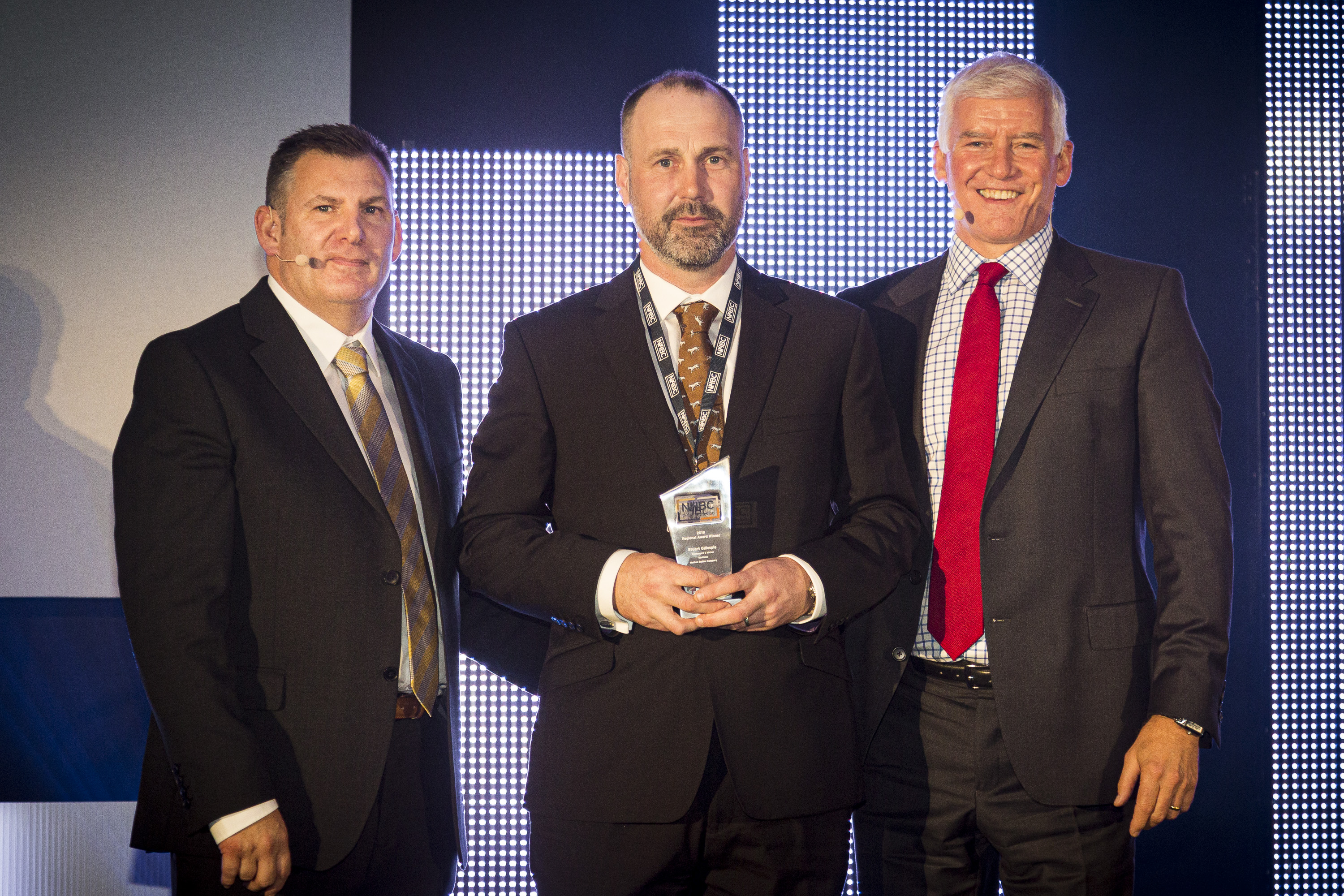 Stuart Gillespie, senior site manager at Mactaggart & Mickel's Greenan Views development in Doonfoot, Ayrshire, was named Regional Winner for the Medium Builder category as well as receiving a Seal of Excellence Award for the development.
Stuart began his career at Mactaggart & Mickel as an apprentice joiner, working his way up to become a senior site manager for the company across a number of developments. With Friday's Regional Award, Stuart has now won 10 Regional Awards alongside the highest accolade - the UK Supreme Award - four times.
---
---
Stuart Gillespie said: "Health and safety lies at the heart of Mactaggart & Mickel and is integral to achieving quality on site. As part of our commitment, we have heavily invested resource and time into maintaining the highest standards for our site teams and our visitors across all of our developments in Scotland and England.
"We are proud to work with NHBC and value the recognition the Health and Safety Awards and Pride in the Job provide. The NHBC awards hold particular value as they are chosen by our peers in the industry."
Brothers Jason Starrit (Buchanan Views, Killearn) and Paul Starrit (St Jude's Meadow, Milton-under-Wychwood) were named alongside Stuart and assistant site manager Ryan Coughtrie (Midton Fields in Howwood, Renfrewshire) in June as having been awarded NHBC Pride in the Job Quality Awards.
All four were selected from over 16,000 site managers across the UK.
---
---
Peter Shepherd, chair of Mactaggart & Mickel's Homes Division, said: "My warmest congratulations to Stuart, who has now picked up 10 NHBC Regional Awards, which is a tremendous achievement. Stuart is an absolute credit to Mactaggart & Mickel and his commitment to quality results in superbly built homes.
"I would like to pay tribute to all three site managers, alongside Stuart, who were shortlisted for this year's Regional Awards after receiving Quality Awards in June. At Mactaggart & Mickel we pride ourselves on the superior quality of our homes, which are delivered by our exceptionally trained and committed staff. We're honoured to be acknowledged for this through the NHBC Pride in the Job Awards."
Following the conclusion of the NHBC Pride in the Job Regional Awards ceremonies last week, the winners of the UK Supreme Awards will be announced at a gala ceremony in London in January 2020.
---