Mactaggart & Mickel hands charities financial boost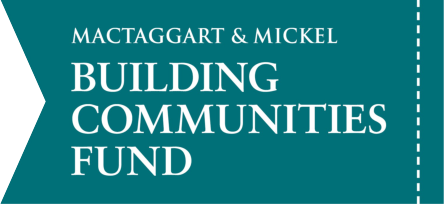 Charities supporting homeless and vulnerable people and those facing mental health issues in Scotland and England are among 13 key community organisations given a helping hand by family housebuilder Mactaggart & Mickel.
The Kindness Homeless Street Team Glasgow, Scottish Association for Mental Health, Cheltenham Open Door and Oxfordshire Mind have been awarded donations worth a total of £6,000 by the Glasgow-headquartered company.
The company reached out to the four organisations to help them rise to the soaring mental health challenges and rising levels of homelessness created by the coronavirus pandemic. And the support has been warmly welcomed by the charities.
Mactaggart & Mickel have also made a further £7,000 of donations from its Building Communities Fund to nine good causes on both sides of the Scottish-English border to help them navigate their way through lockdown restrictions. Organisations receiving donations include:
---
---
Aberlour Childcare Trust
Ayrshire Orienteering Club
Haddington & District Community Council's Resilience Team
Easthouses Football Club
Cathcart Youth Ministry Partnership
Amisfield Preservation Trust
Edinburgh City Mission
St Nicholas CE Primary School, East Challow, Oxfordshire
Fintan Football Club, Cheltenham
Pat Lemmon, speaking on behalf of the Haddington Resilience Team that received £1,000 in funding, said: "In this day and age, it's hard to believe that people still go hungry and without proper warm clothing, either for themselves or their children.
"Unfortunately, there are still people out there who need help. Our funds were set to run out early in 2021 so this funding will make a huge difference to us as we help those who need urgent assistance."
Joanne Casey, director at Mactaggart & Mickel, commented: "We have a proud history of supporting people in the communities where we are building new homes, which reflects Mactaggart & Mickel's family ethos.
---
---
"We have always cared deeply about the people in the communities where we want to make a positive difference, especially where people have been hit hard by the coronavirus pandemic.
"We are committed to helping organisations and projects that benefit people's lives through our Building Communities Fund and we know their work is more valuable than ever due to COVID-19.
"We have also reached out to key organisations with special one-off donations to support their vital work among those left most vulnerable by the social and economic impact of the biggest post-war challenge the UK has ever faced."
---