McAuley Architecture crowned winner of hub South West Scotland's Build Lanarkshire programme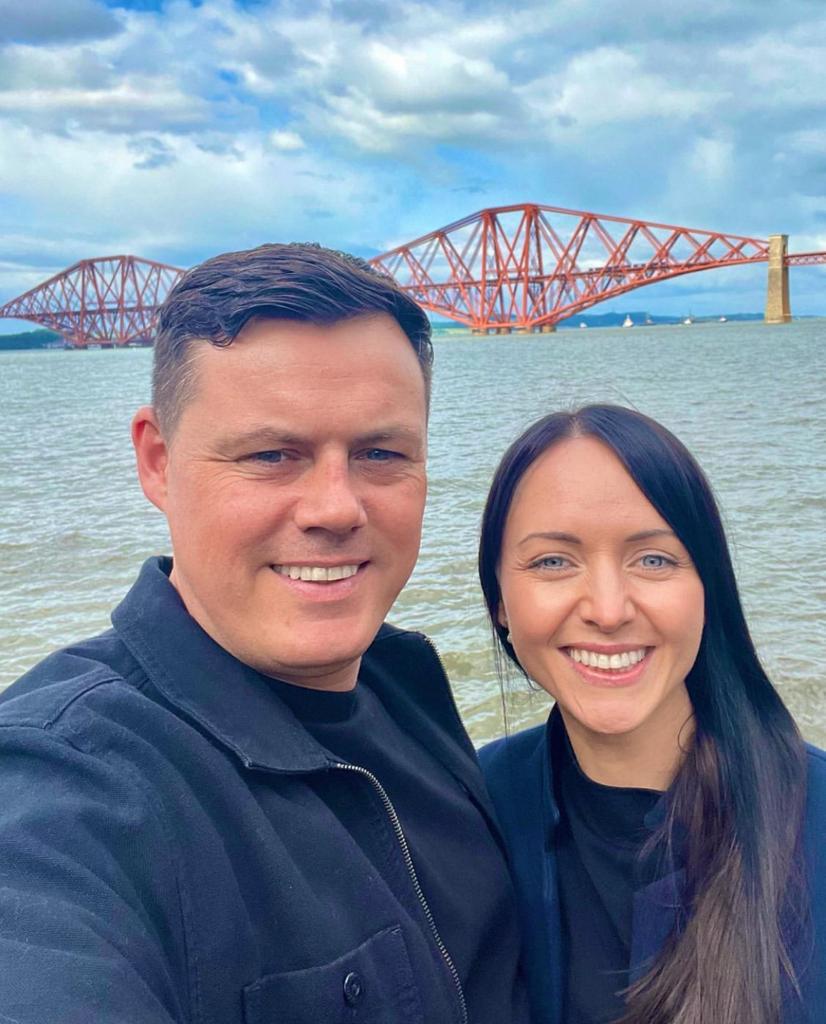 Gavin McAuley, founder of Hamilton-based design studio McAuley Architecture + interiors, has been named the winner of this year's Build Lanarkshire Programme, delivered by hub South West Scotland.
Now in its fifth year, the Build Programme offers businesses in the construction sector the opportunity to gain valuable expert industry advice to help them grow and achieve their market goals.
Delivered over eight weeks, the free programme comprises weekly sessions focusing on different themes. Attendees learn about all aspects of business management, from developing a strategy and navigating procurement and finance, to creating a marketing and social media plan.
---
---
The Build Lanarkshire Programme hosted a variety of local businesses, with specialist skills ranging from sustainable energy systems to building and contracting.
McAuley Architecture + interiors is a CIAT Chartered Practice, Gavin being a Chartered Architectural Technologist with a Degree in Interior Architecture. His practice offers bespoke services to his clients in the commercial and residential sectors. The business was founded two years ago by Gavin, who was previously an Associate at one of the top AJ100 firms in the UK. He is also a lecturer in Architectural Technology at Edinburgh Napier University.
With over 15 years of experience in the industry, Gavin decided to take the leap and start his own practice when his wife was diagnosed with cancer in March 2020.
He said: "Katrina's diagnosis at 34 was life changing for us both. Thankfully she got it checked out quickly which ultimately saved her life, but it was one of our conversations soon after her surgery in which she said 'what do you want to do with your life?'.
---
---
"I decided to start my own practice and it's the best decision I've made. We are very busy at the moment, covering sectors such as domestic, commercial, health and hospitality. The last two years have been a whirlwind of cancer appointments, starting a business and winning great contracts. As the saying goes – from small acorns grows a mighty oak.
"Katrina has now fully recovered, and she is starting her training to become an NHS nurse in September, after the sterling care she received during her journey."
As a newcomer when it came to running his own company, Gavin signed up to the Build Programme with an interest in gaining expert advice on the nuts and bolts of running a business and delving into key areas like employment law and cybercrime.
Speaking of the value that the Build Programme can bring to local business owners, Mark Houston, supply chain development manager at hub South West Scotland, said: "Our free Build Programme is designed to help local businesses develop an achievable plan for the future and successfully reach their business goals by offering weekly half-day collaborative learning sessions with our Tier one contractors, industry experts and like-minded companies. By attending the Build Lanarkshire programme, local construction sector companies can strengthen their skills across a variety of business areas which are integral to running a successful company.
---
---
"It's great to meet new businesses each year and watch them transform over the eight week period. This course helps them to gain expert knowledge and skills, which in turn gives them the confidence to go out and get to where they want to be in the market. Furthermore, they are gaining invaluable relationships with companies who they will work with for years to come."
Keen to encourage other local businesses to attend the Build Programme, Gavin said: "I would absolutely recommend it. Whether you're a start-up or a well-established business, there's lots of information and knowledge that you can bring back to your team.
"The most valuable thing about the Build Programme is connections, networking, and access. Being in Tier 1 contractors' offices and seeing them in their natural habitat before now, was difficult. We already have meetings set up with some of the top tier players who are keen to utilise our extensive experience.
"Everyone was extremely supportive. The organisers answered all my questions and were always there for one-to-ones. There was a level of trust where we could talk about whatever we wanted to talk about within the room - business and personal experiences. By the end of the course, everyone knew each other very well."
---
---
As part of the final stage of the Build Programme, participants had to create a presentation outlining what they had learned over the eight weeks, their progression, and an insight into how this will impact and benefit their future activity. Gavin was chosen as this year's winner based on the quality of his attendance, input, presentation and level of progress he had made throughout the eight-week programme.
Following his Build Lanarkshire win, Gavin is passionate about using his experience to expand McAuley Architecture + interiors and drive skills development amongst the next generation of designers. Plans have already been put into action with the firm recently taking on a larger office.
The annual Build Programme is open to all construction-related SMEs across Lanarkshire.
Build Dumfries and Galloway is next to kick off in 2022, starting on Wednesday 21st September. The programme will be delivered by hub South West Scotland in partnership with their Tier One Contractors and Dumfries and Galloway Council. Registration is now open and local businesses who are interested in signing up for the programme can do so by contacting hub South West Scotland directly.
---