McLeod + Aitken appoints new directors to its board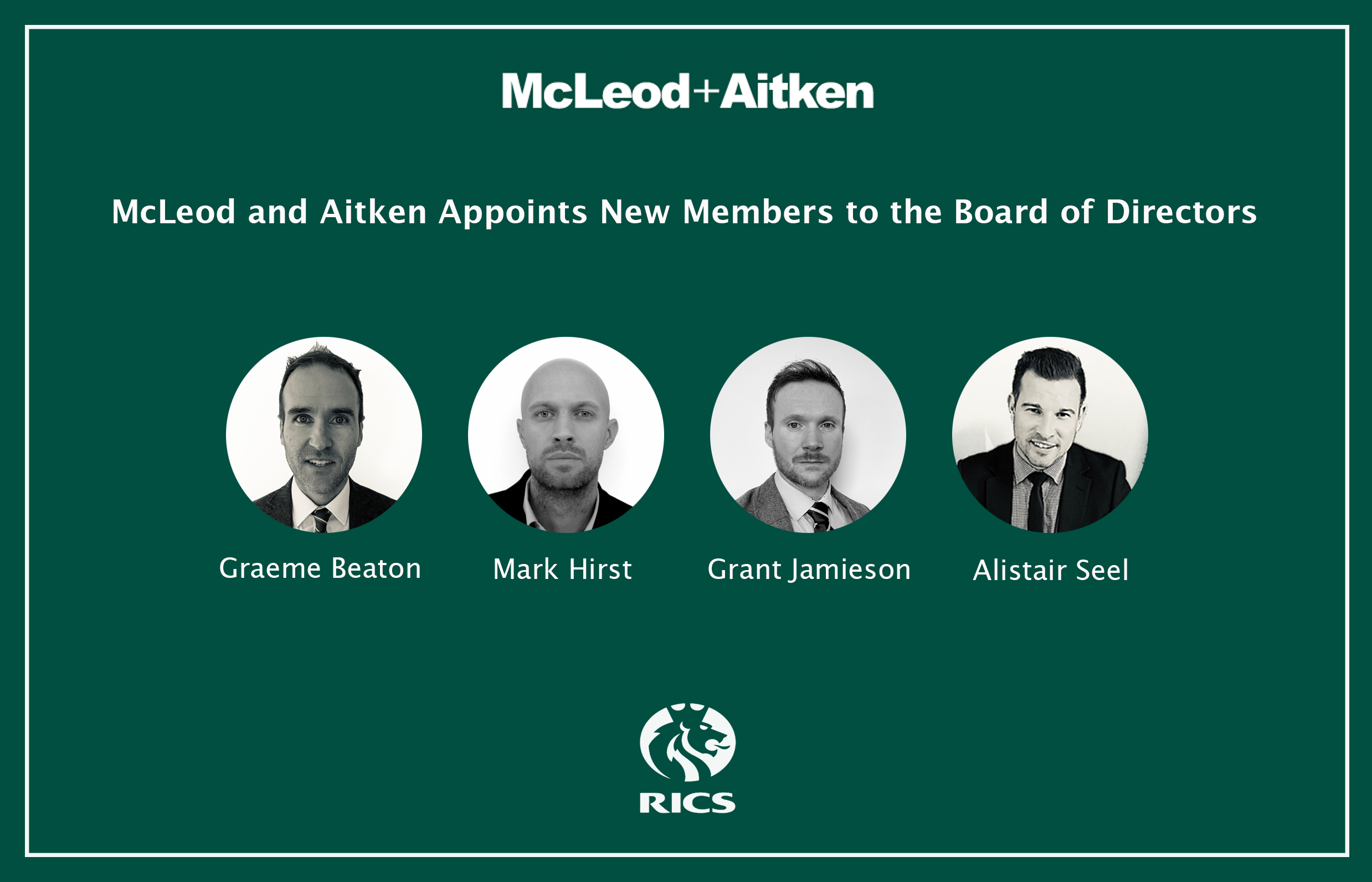 Construction consultancy McLeod + Aitken has promoted Graeme Beaton, Mark Hirst, Grant Jamieson, and Alistair Seel to the company's board of directors.
The new members join existing board directors Matt Gordon, Duncan Moir, and Michael Shirreffs.
McLeod + Aitken said the appointments reinforce its strategy of progression and the growth achieved in recent years, allied with its objectives for expansion and innovation across its business within the United Kingdom and Australia over the short and long term.
---
---
Mike Shirreffs said: "We pride ourselves on delivering our core services of quantity surveying and project management to an exceptional standard. With combined industry experience of over 60 years, the Board additions strengthen McLeod + Aitken's commitment to providing continuity and innovation within the services offered to our existing clients, whilst embracing further opportunities to expand into new sectors and markets.
"We congratulate Graeme, Mark, Grant, and Alistair on their achievements to date. All have proven their ability to add value to the business. We view their appointments as a significant step in not only maintaining the high standard of service currently provided, but also maximising and exceeding the company's ambitions. All four bring individual strengths and experience, which will undoubtedly build on McLeod + Aitken's proud legacy."
Graeme, Mark, and Alistair have developed their careers within McLeod + Aitken from graduate level and their promotions represent the company's dedication to professional growth and nurturing internal talent, whilst displaying the breadth of opportunity available to flourish at McLeod + Aitken.
Grant, who is a more recent addition to the company, has previously held senior roles within the industry and provides further valuable experience, leadership, and balance to the board.
---