Mental health awareness sessions held by JR Group
The JR Group is prioritising the wellbeing of staff by encouraging conversations around mental health within the workplace.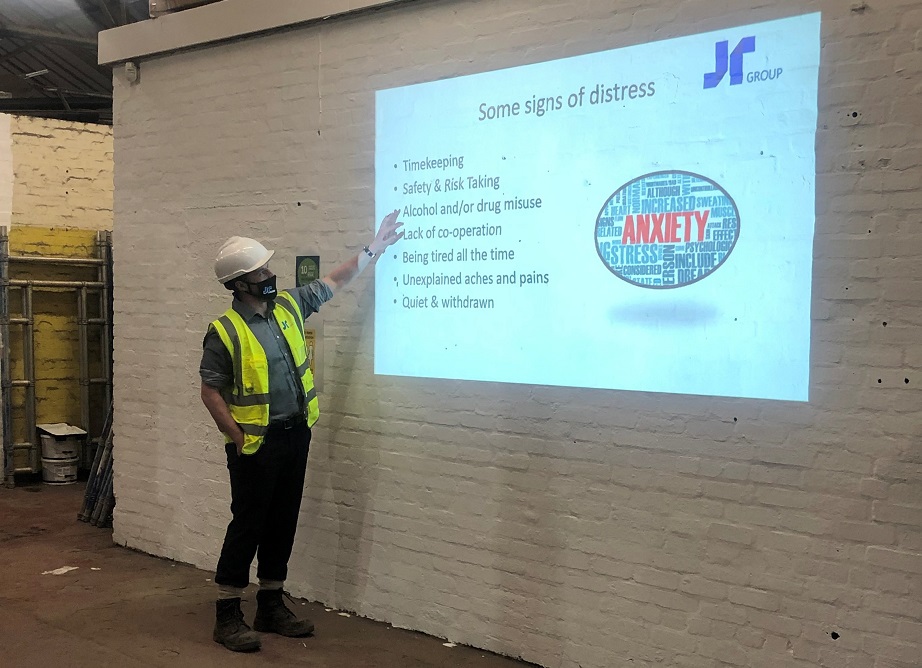 The Paisley-based firm recently held a presentation with staff in the scaffolding division, which looked to raise awareness of issues surrounding mental health, the importance of talking about it and ways to access support.
Colin Lafferty, The JR Group's new HSEQ manager, who hosted the session, said the event provided important training for staff and also gave them time out of their busy days to stop and chat to each other.
---
---
He said: "Encouraging conversations around mental health is of vital importance and we want to create a safe space where staff feel they can talk to one another, no matter their situation.
"Our presentation discussed wellbeing at work and ways to spot when someone may be struggling. We provided colleagues with tips on how to best address certain situations and respectfully listen to each other.
"The scaffolding team is small and there are a lot of great friendships among the team - but scaffolders can often spend a lot of time on their own while out on site or taking deliveries. If someone is experiencing a difficult time, we want to ensure they feel supported.
"No one is immune to experiencing mental health issues and the past year has been particularly tough for everyone. We're committed to providing a framework where staff feel they can access information and help if needed."
---
---
John Horne, managing director at The JR Group, said: "Construction is an extremely rewarding industry, but it can also be stressful. Prioritising the wellbeing of our staff is of top priority at The JR Group not just physically but mentally as well, especially in the current climate.
"Our mental health awareness presentation went exceptionally well and we're looking forward to delivering more training of this kind and encouraging conversations about mental health across all of our divisions."
---