Michael Ross: Building a stronger Scotland through education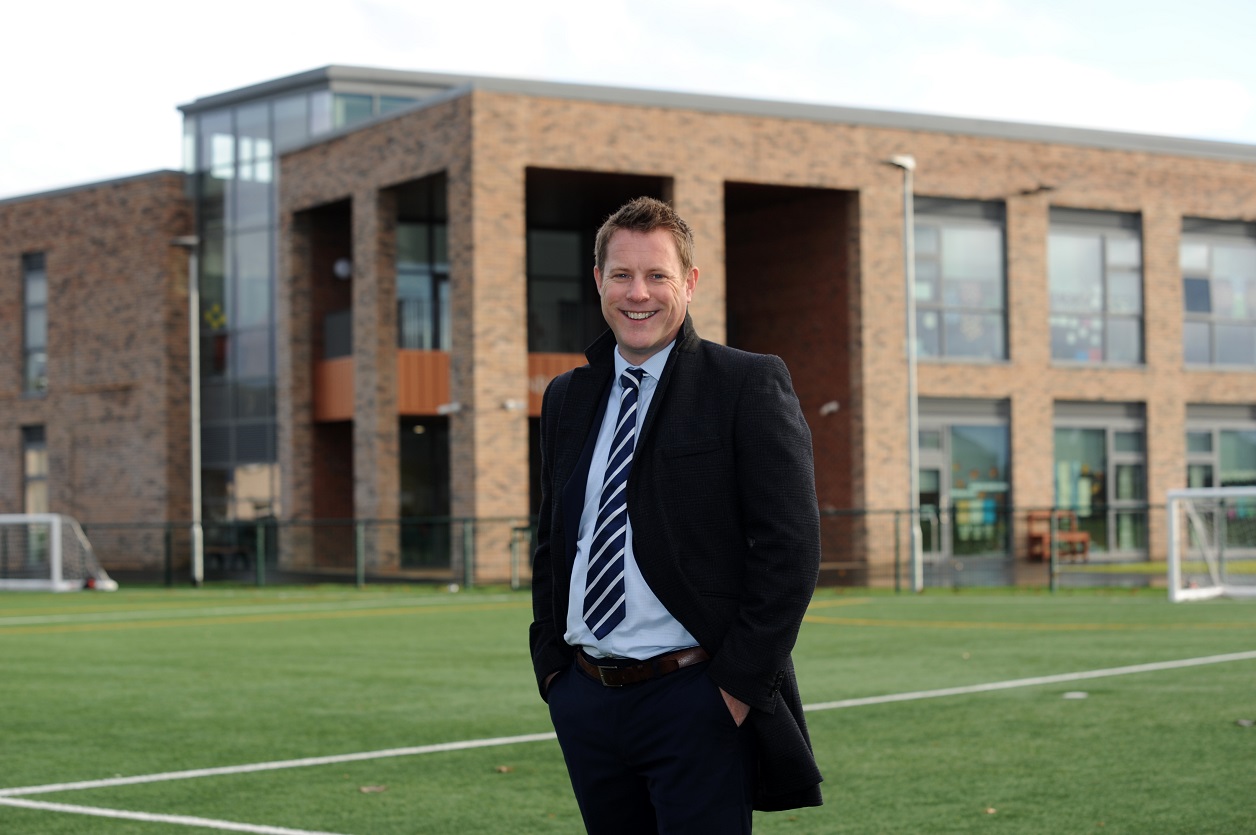 To mark the first day of the Learning Places Scotland conference, Michael Ross tells SCN how Scotland's hub partnership model is helping to address key issues in the sector.
In an ever-changing world, one constant remains - the power of education. It is the foundation upon which the future of our nation is built, shaping not just the individuals who engage with it, but also the very fabric of our society.
The best of Scotland's learning estate is celebrated today at Learning Places Scotland, a national conference that showcases some of the most innovative solutions around and an awards ceremony celebrating excellence in the sector.
---
---
As chief executive of hub South West, I've witnessed first-hand the transformative impact investment in educational estates can make. Over the past decade, we have delivered £657 million of award-winning education projects, including 50 separate educational facilities across the South West of Scotland. Indeed, over the next week, we will push past the £1 billion mark of signed contract value in public sector projects. This experience gives us a unique perspective in driving excellence in our participants' educational estates.
Today's economic climate has brought increased challenges for our public sector participants including rising market volatility, budgetary pressures and increased sustainability demands. We also have a growing skills gap with a shortage of new entrants to the built environment industry. We need to start addressing this if we expect to have a built environment industry fit to serve Scotland in the future.
Yet within these challenges lie opportunities, and the long-term hub partnership model is proving to be key in addressing these pressing issues. Recognising the sizeable social value spending power of public sector projects, our mission goes well beyond bricks and mortar and we work hard to ensure that local jobs, local apprenticeships and spending from the public sector projects we deliver stays in our regional economies.
Our vision involves maximising the social impact of our projects with all key stakeholders working together on a long-term programme approach with clear linked objectives, rather than a project-by-project basis. Key to this is supporting initiatives of local authority education and economic development departments, local colleges, chambers of commerce and Developing Young Workforce partners. By operating in this joined up manner and pointing in the same direction, I strongly believe we can make a real positive impact on the local skills landscape and regional economy.
---
---
We have also enhanced what we do to work with SMEs in our regional economies having recently added a dedicated Social Value manager to the team, setting the stage for a series of Community Wealth Building forums in each regional economy we serve. The aim is to continue to run our well established regional 'Build' programmes and existing wider initiatives to develop local SMEs to secure more work from construction projects and in turn employ more people.
We have embarked on a re-education of what the hub model can offer our participants. We were set up over a decade ago by the Scottish Futures Trust and our public sector participant shareholders as to create a partnership procurement mechanism for the public sector that enables high quality, value for money sustainable projects that generate local jobs, promotes apprenticeships, and recirculates spend within the local economy whilst investing in continuous improvement. Never has this model been more relevant for public sector participants than in the current economic climate.
We have seven nominations for our educational projects at tonight's Learning Places Scotland awards and this validates the quality of the projects we are delivering.
Our commitment to education, skills development, and building regional economies is unwavering. The challenges we face have strengthened our resolve to work together, innovate, and build a brighter future for our region. The hub South West model is not just about construction; it's about partnership working and building stronger, more resilient regional economies.
---
---
Michael Ross is the chief executive of hub South West Scotland
---