Mixed-use proposals for Central Quay site to go on display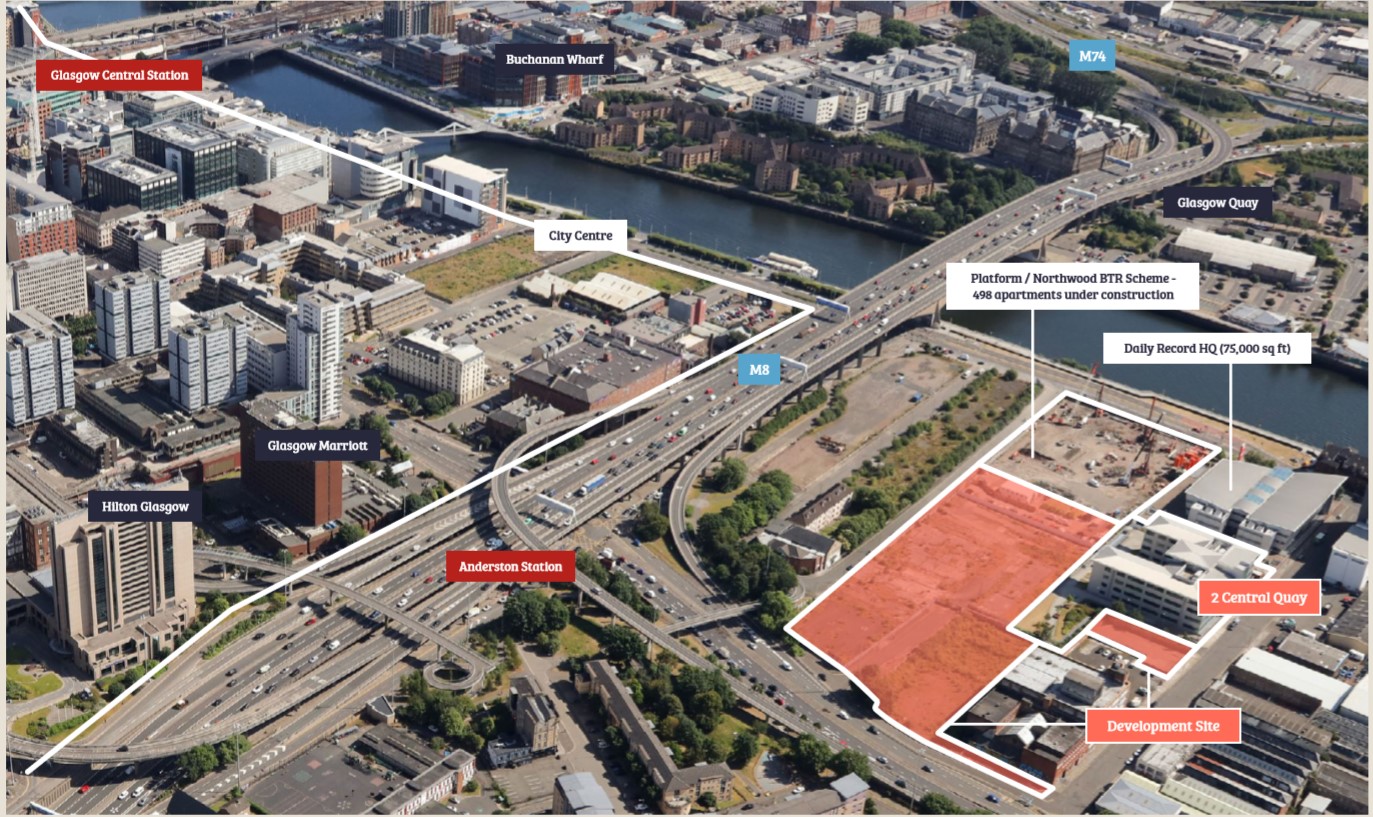 The public are to be given the chance to view proposals to deliver a mixed-use development on a brownfield site at Central Quay, Glasgow.
The development site, being progressed by property developer Summix Capital, includes a high-quality office building at 2 Central Quay. This extends to just under 80,000 square feet, and in addition to this a neighbouring 4.43-acre site lies to the east.
As part of the pre-application consultation process, a statutory event will be held on 24th November 2022 between 2pm and 7pm at the 2 Central Quay office building. In addition to the November event, a second event will be held on 19th January 2023. The office building is located at 89 Hydepark Street G3 8BW.
---
---
Summix Capital is seeking to deliver a development that includes private for-sale residential dwellings with family housing; affordable flexible office space; and purpose-built student accommodation, with the provision of commercial space on the ground floor.
The development site has lain derelict for a considerable period, and its regeneration heralds a significant investment in the city.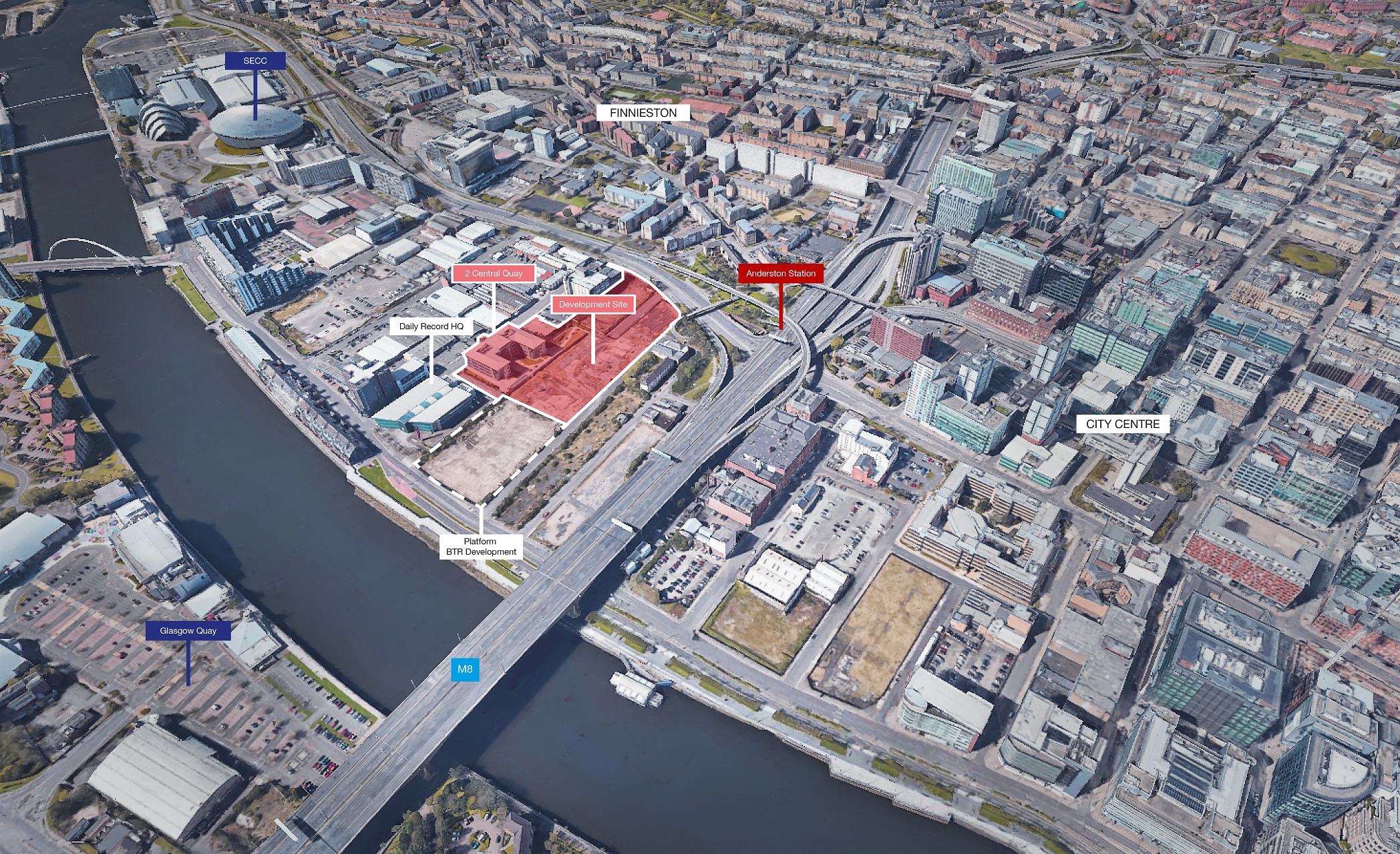 The site, in conjunction with land to the south, benefits from planning permission in principle for a mixed-use development. This includes offices, residential, hotel, and associated ground floor commercial uses with access, parking, landscaping and associated works.
---
---
The southern parcel of land has been sold separately to Platform_, which is currently constructing 498 build-to-rent (BTR) apartments. It comprises four blocks, one of which, at 20 storeys, is one of Glasgow's tallest buildings
A representative from Summix Capital said: "We are delighted to be bringing forward these exciting proposals to the community as part of our extensive consultation process.
"This development at Central Quay will serve to regenerate a current brownfield site, which has lain derelict for a considerable period of time, and represents a significant investment in Glasgow, providing much-needed housing and commercial space.
"It should be noted that these proposals are at a very early design stage, and we look forward to hearing the views of the community as we progress these, ensuring that it plays a key role in shaping our scheme."
---