Mixed-use retail and housing development included in proposed new masterplan for Straiton
A new retail park project is being planned which could deliver additional affordable housing and care for the elderly to Straiton.
About this development:
Authority:

Midlothian

Type:

Residential, Commercial, Healthcare, Leisure

Applications:

Team: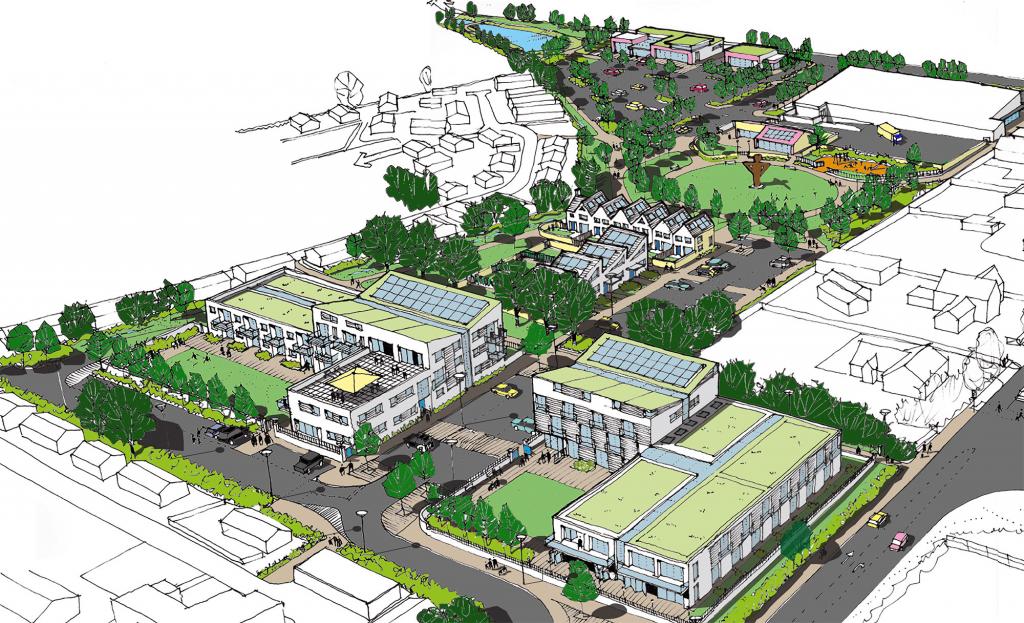 Pentland Park Marine Ltd has submitted a proposal of application notice for a hotel, food retail, housing, elderly accommodation and commercial premises on the site, which adjoins the junction of the A701 and Pentland Road.
Developers said the New Pentland project could see more than £22 million invested in it, with 145 permanent jobs created and a further 172 required during its construction.
---
---
The ambitious plans, which are set to go out to public consultation, could be realised in just two years, according to developers, who say they have come up with an opportunity not previously considered by Midlothian Council.
Promoting the project on the newly created website, the developer said: "New Pentland will offer more than just commercial development. The proposals will also deliver new amenity greenspace, well-lit footpaths, a children's play park and other community facilities as well as a range of new homes for the elderly.
"This is an exciting opportunity, which can be maximised to deliver a quality development that improves local amenity, delivers economic development and jobs and in doing so achieves the aspirations for this strategic growth corridor."
Pentland Park Marine added: "This is an opportunity not previously considered by Midlothian Council. It has emerged as a result of sustained and established demand for new food retail development and other mixed-use commercial and residential interest in this particular location.
---
---
"We foresee a new development, which fits within its eclectic surroundings responding to the scale and connectivity opportunities of its setting and future development context, sitting within an important strategic growth corridor."
A digital exhibition will be held on 10 February between 15:00 and 20:00 with a detailed planning application set to follow in the spring.
---