More offices planned at Dundee Waterfront site
Plans have been unveiled for a second office block to be built on Site 6 at Dundee Waterfront after plans for a hotel at the site fell through.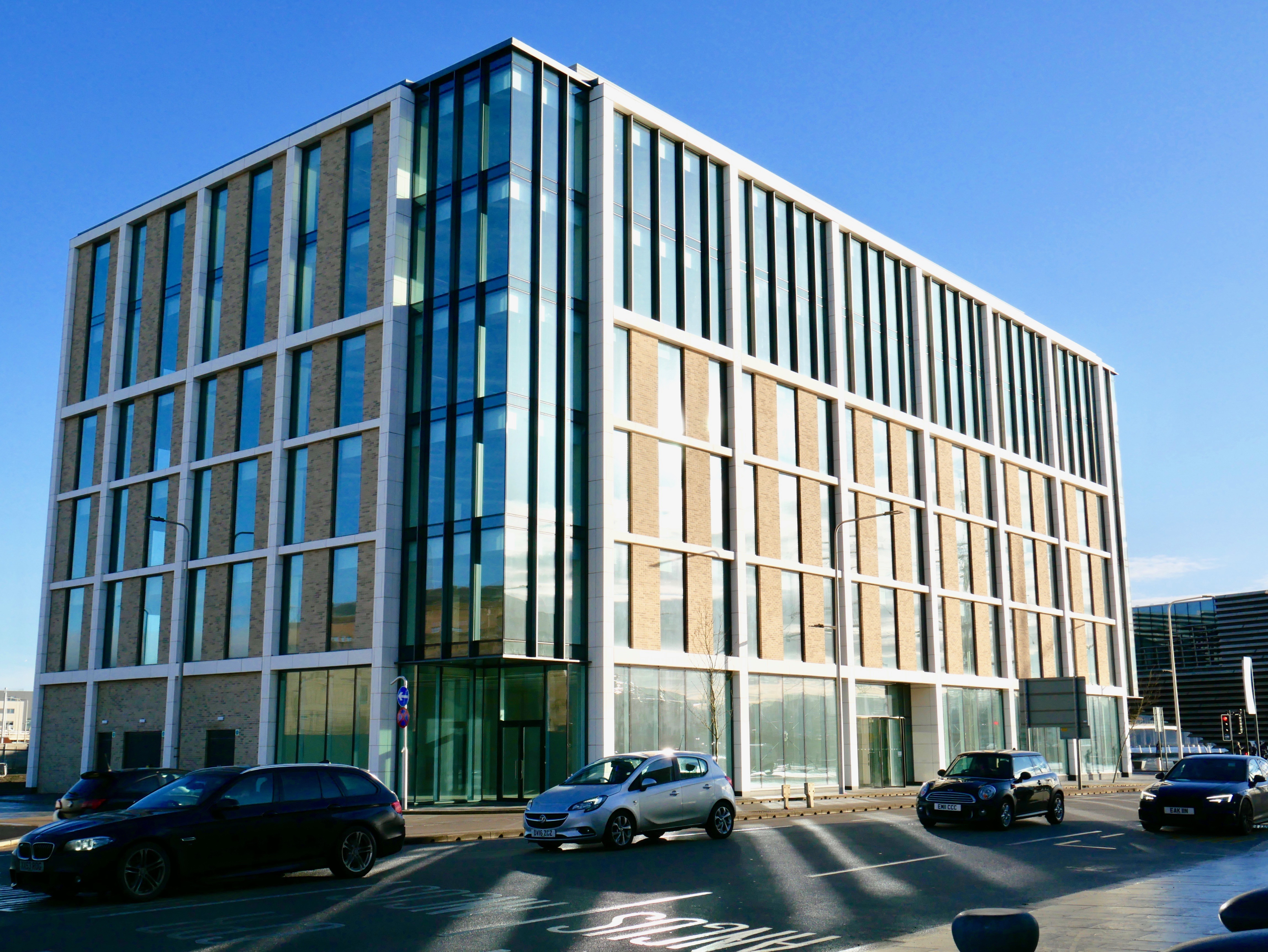 In 2018, a council report revealed that Marriott was in line to operate a hotel on site six under its 'AC' brand.
The plot is already home to Agnes Husband House, formerly known as the Earl Grey Building, which is currently home to Social Security Scotland.
---
---
But it emerged in September 2020 that the chain's plans were in jeopardy.
Now, according to The Courier, a second office block, along with apartments, will instead be built along the southern edge of the site.
The proposal is included in Dundee City Council's latest capital plan and includes a £15 million commitment to "provide grade A office accommodation and attract further investment and employment within the Waterfront area".
Money for the project will come from a Scottish Government grant, future rent income and borrowing.
---
---
Dundee City Council said offices are now the best solution for filling the site but a potential tenant for the second block is yet to be identified.
A spokesperson said: "It is important that we stay flexible and responsive within the vision for the Waterfront and the city and as a whole, and it was becoming clear that the hotel development which was originally granted planning permission at Site 6 is no longer the best option.
"It is important that we conclude development on Site 6 and ensure continued growth.
"In order to build on the positive momentum created by the development on other parts of Site 6 and elsewhere in the Waterfront, the council is now exploring the development of office and residential properties, in line with the original masterplan.
---
---
"Employment at the Waterfront is growing rapidly, with the most recent job opportunities coming from Social Security Scotland and the new NHS 24 facility.
"The proposed BT office will also safeguard 1,000 jobs.
"Progress will be updated to the city development committee in due course."
Elsewhere, a new life sciences innovation district for the Dundee region could come a step closer next week.
---
---
Councillors will be asked to kick-start discussions that will explore and agree joint marketing, development and governance arrangements with the University of Dundee, Scottish Enterprise (SE) and private sector landowners to market land and property assets that would make up the proposed district.
Mark Flynn, convener of Dundee City Council's city development committee, said: "Life sciences is one of the most important high value growth sectors for the greater Dundee area and currently employs more than 1700 people.
"We have an internationally recognised reputation for excellence and attracting significant venture capital into new companies, which we want to build on by exploring with our partners how we could create an innovation hub.
"A facility like that could offer greater opportunities for collaboration and economies of scale to accelerate commercialisation of research, attract new private sector investment into life sciences and create jobs."
---
---
Innovation Districts are defined zones in cities where public, private and academic partners work together to attract entrepreneurs, start-ups, business incubators and others with the aim of assisting and transforming under-used areas and grow key industry sectors.
A life sciences innovation district in Dundee could be centred on the current Technopole, between Hawkhill and Blackness Road. Other potential assets that could be marketed include SE owned land at the Medipark, public and privately-owned land and property at the Technology Park and the new Tay Cities Region Deal funded facilities at the James Hutton Institute.
Councillors will be told that the university has commissioned specialist property advisors with significant experience in life sciences to carry out initial market testing and the early response has been positive.
Professor Iain Gillespie, principal of the University of Dundee, said: "The outstanding depth, breadth and quality of life sciences research in Dundee and the Tay Cities region is generating new companies in biotechnology, therapeutics, medical technology, informatics and artificial intelligence. This is happening at pace and bringing with it significant investment.
"The Life Sciences Innovation District concept is designed to support all our private and public sector stakeholders and to make our region one of the 'go to' places for life sciences innovation and commercialisation. The opportunities to improve the regional economy and to bring and sustain quality jobs for our citizens are very exciting. I believe our future is very bright."
Early discussions have also taken place with SE who have indicated they are keen to be involved at the earliest stage in supporting the development of the proposed Innovation District.
This recognises the importance of the sector to the Scottish economy, and SE's land assets in the wider area at the Medipark. It also allows partners to draw on SE's expertise and experience in developing Innovation Districts in Glasgow and Edinburgh
Scottish Enterprise's director of place Elaine Morrison said: "The pandemic has really shone a light on the importance of life sciences, not only on a human level, but also to our economy. Scotland has a thriving and rapidly growing life science industry that is on track to achieve the Life Science Scotland ambition of £8bn turnover by 2025.
"The life science innovation hub will catalyse the transformation of Dundee's world leading life science research into new life science products and companies, and will strengthen the growth of the Scottish Life Science cluster and further enhance Dundee's reputation on the global life science stage."