Morgan Sindall hands over £17 million Airdrie school
Morgan Sindall Construction has handed over a new 484-place primary education campus for North Lanarkshire Council.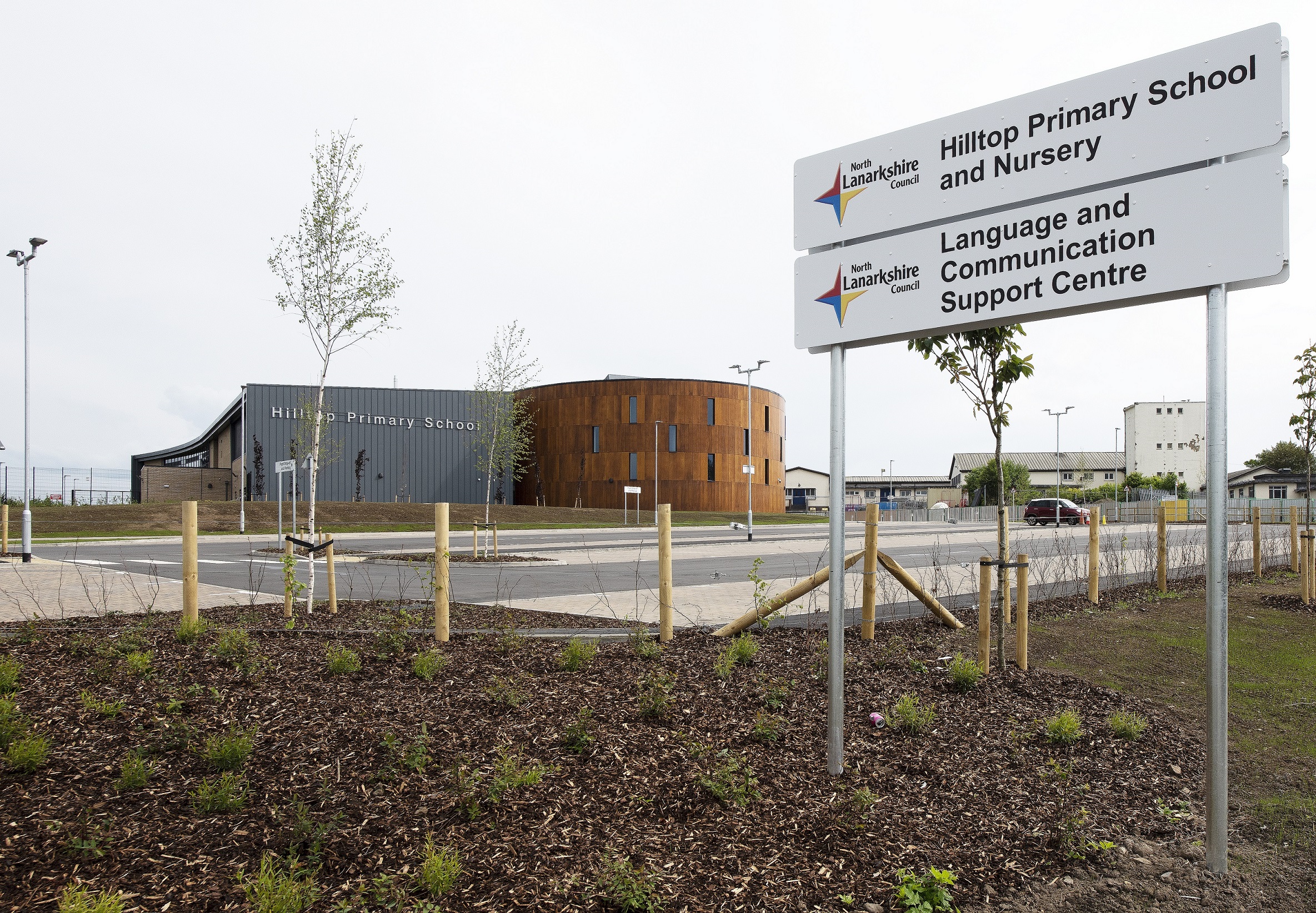 Hilltop Primary School has been created following the merger of Dunrobin and Petersburn primaries.
The main contractor delivered the £17 million project through the council's Schools and Centres 21 framework.
---
---
Located in Airdrie, the two-storey curved building was built alongside the former Dunrobin Primary on Petersburn Road. The old structure will now be demolished, with 175 additional car parking spaces and a new 3G sports pitch to be installed in its place.
The new campus features 16 teaching spaces, eight language and communication support bases, and three multi-purpose rooms, along with a separate gym and dining areas. There is also a nursery on site.
Pupils and their families were invited to design a crest for the new school, while also voting on the colour scheme for their uniform, with Lyndsay tartan coming out on top.
Morgan Sindall Construction donated a tie in the new colourway for every child at the school to celebrate the handover.
---
---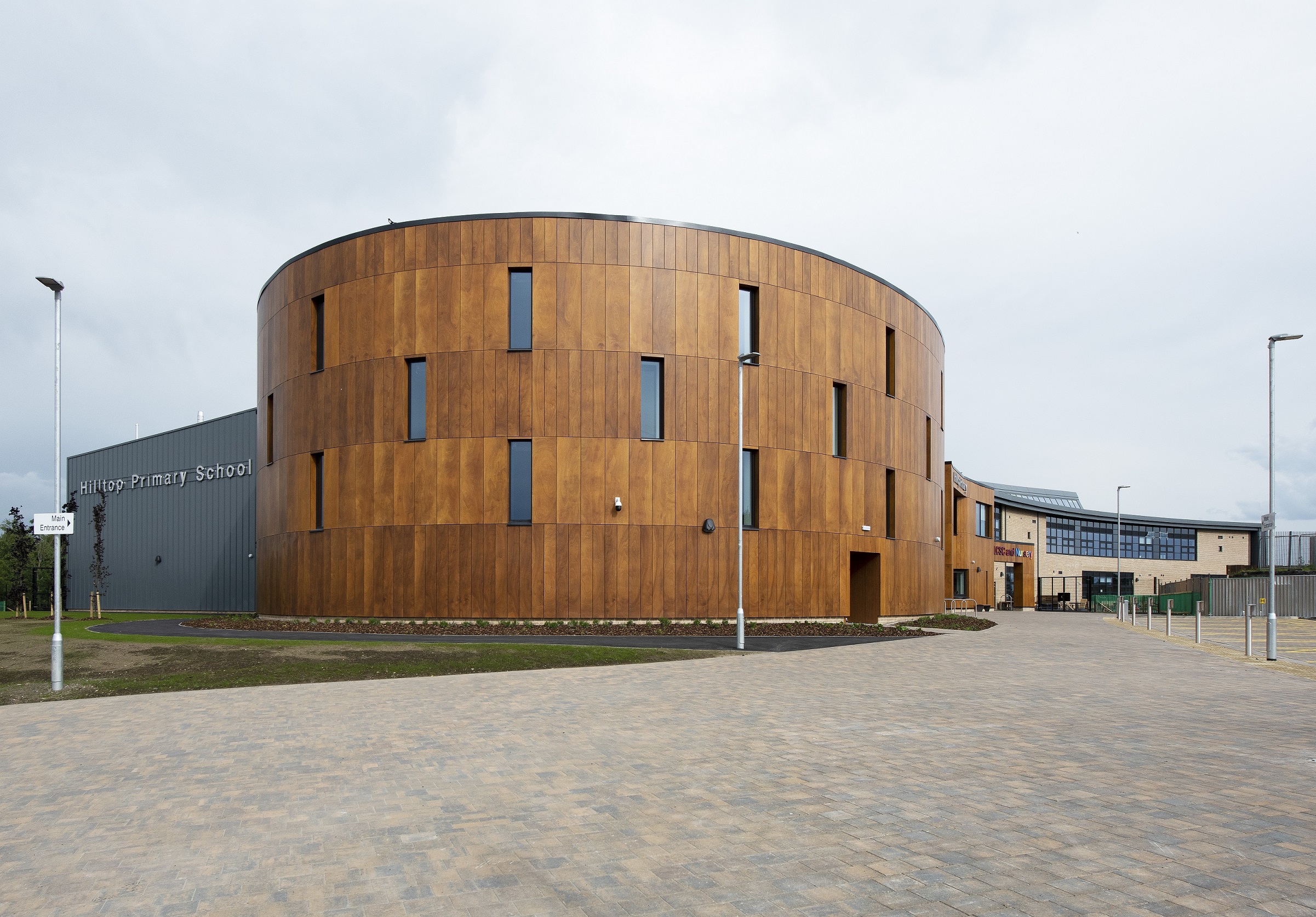 Stuart Parker, managing director of Morgan Sindall Construction in Scotland, said: "Across Scotland, public sector leaders are looking to provide first-class teaching spaces to ensure our young people have the best possible start in life. But in an era of continued austerity they're challenged to ensure any investment is incredibly efficient.
"Co-locating neighbouring schools in need of renovation and expansion, into modern campuses can undoubtedly be part of the solution. Delivering this kind of project requires open and early dialogue between every stakeholder involved. Careful consideration of how each former school's identity can form part of the new establishment is all important.
"Involving pupils in the design of the new school uniform was a great touch and we were delighted to play our part in that by providing the ties to mark the project's completion."
---
---
Councillor Frank McNally, convener of education and families, added: "The new Hilltop primary is an outstanding environment for pupils to learn and thrive and it will also bring considerable benefits to the entire community.
"The new building is incredible. It is bright and airy with great views and there's a real sense of space. It is a truly wonderful facility fit for 21st Century education.
"It also has the very latest in IT provision, in line with our Digital NL strategy, with fast internet provision and interactive smartboards.
"North Lanarkshire Council is committed to providing all our young people with the best start in life and we are in the process of modernising or replacing all schools, which haven't yet been upgraded.
---
---
"Moving forward, we are very excited about the opening of the new St Edward's and Tollbrae primary schools campus and the new Cumbernauld Academy after the summer holidays."
Morgan Sindall Construction is also onsite with the nearby £17.9 million St. Edward's and Tollbrae project.
Work is due to complete before the end of the summer.
---