Morris & Spottiswood completes two projects for Strathclyde University
Construction and fitout specialist Morris & Spottiswood has completed two key projects for University of Strathclyde after being procured as a key partner through the Minor Works Framework.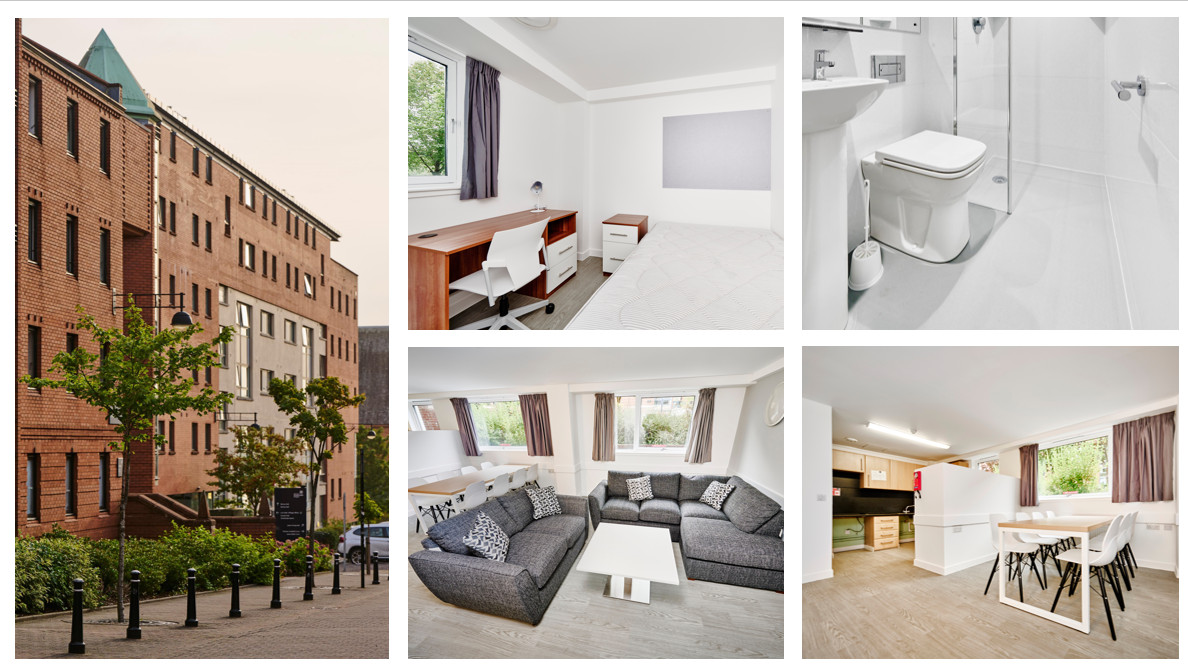 An outdated workshop at The Royal College has been transformed into a new state-of-the-art research and teaching laboratory for advanced robotics and sensing, whilst the James Goold Halls of Residence has been dramatically upgraded. Both projects provide resilience to the University of Strathclyde and deliver real improvements for students and staff.
Formed in 1887, The Royal College of Science and Technology is the historic heart of the University of Strathclyde and, with ongoing investment, continues to preserve the university's heritage.
---
---
The new laboratory on the iconic premises was fully designed by ECD Architects with Morris & Spottiswood appointed as the principal contractor. It is set to enhance the learning and working environment for students and staff, and promote research excellence with next generation training, research and innovation.
Works included the installation of structural steel works to create a mezzanine office space with a viewing gallery to the facility below. The premises are in a forecourt providing little natural light and ventilation so this was addressed by installing a Bauder roofing system, new roof lights and lantern to maximise natural light.
A full M&E upgrade was delivered by Morris & Spottiswood's sister company Livingston Building Services, which included the installation of an air handling unit and a full exhaust system to extract fumes from the building whilst in operation.
James Goold Hall, on the edge of the Campus Village, is made up of shared flats, accommodating undergraduate and postgraduate students in separate blocks. Each flat is shared between five, six or eight students with their own bedroom with en-suite shower room, a kitchen, dining space and living room.
---
---
Morris & Spottiswood were appointed as the principal contractor to deliver the refurbishment of a mammoth 161 rooms over a 12-week period. The project was delivered ahead of students returning for the first semester and provides modernised and enhanced living facilities.
Each bedroom had existing en-suite facilities stripped out and new shower pods fitted with shower, sink and WC. All flats were repainted and refloored, and new power supplies and ventilation installed for shower pods and TV units.
Robert Kilpatrick, assistant director of estates development & operations at University of Strathclyde, told Morris & Spottiswood: "Thank you to you all for getting the works at James Goold Halls completed on time for the students returning.
"What has been achieved within a very tight programme has been remarkable, particularly considering the various challenges due to Covid and current worldwide supply chain issues. Sincere thanks from the University Estates team for all your efforts."
---
---
John Corr, project nanager at Morris & Spottiswood said: "James Goold Halls was an incredible project to work on. The full delivery team including key supply chain partners (Morris & Spottiswood's Flooring Division, Livingston Building Services, CDL, Taplanes, Carella Coatings and Attention to Detail) committed 100% to achieving the tight timescales.
"We want to extend our thanks to each and every one of them including our Site team, James Lee and David Spence in particular, for their dedication. What a fantastic achievement."
Contracts manager Chris Forrest added: "This project was extremely exciting yet challenging whereby we had to develop a detailed logistics plan to ensure safe deliveries to site.
"Our sister company Livingston Building Services installed state-of-the-art systems to enable the operational functionality of the lab and the overall transformation of space is outstanding. It will serve the University of Strathclyde well into the future."
---