Morrison Construction celebrates topping out milestone at Wyvern House project
Representatives from Morrison Construction were joined by dignitaries from The Highland Council and the Highland Housing Alliance to celebrate a topping out ceremony at the Wyvern House project in Inverness city centre on Friday.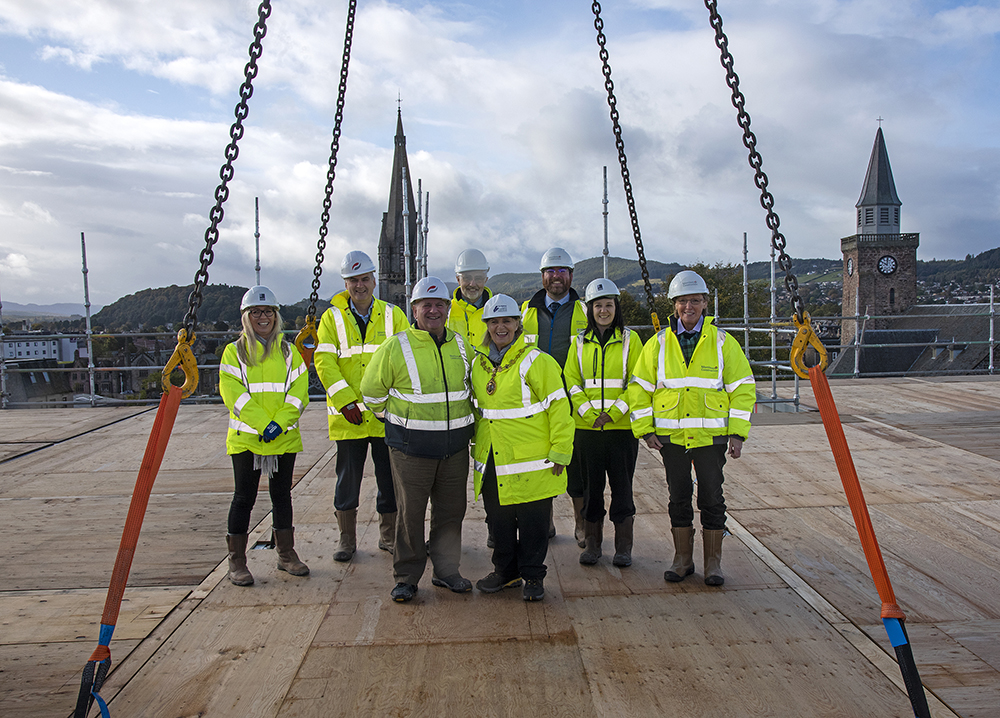 The event, which traditionally marks the reaching of the highest point of work for a project, saw The Provost of Inverness, Cllr Helen Carmichael, cut through the strap linking the tower crane to the roof of the development.
The project will boast 37 new one and two-bedroom flats for rent along with commercial units when complete. Work began in April this year and is expected to be delivered by Morrison Construction next summer.
---
---
Donald McLachlan, managing director of Morrison Construction Highland, said: "I am delighted to be able to welcome our partners to site for this significant milestone in the Wyvern House project.
"Since the installation of the tower crane in July progress has been swift. With the steel frame complete and enveloping works underway the public can now appreciate how this fantastic development will fit into the city centre of Inverness."
The Provost of Inverness, Cllr Helen Carmichael, said: "This is an important milestone for the project and I am delighted to see how well work on the new homes is progressing. Having quality affordable homes for people to live in at this prime site will transform Academy Street and the surrounding area and complements all the other projects that are going on to regenerate this part of our city."
Gail Matheson, chief executive of Highland Housing Alliance, said: "We're pleased to have been part of today's topping out of Wyvern House. This is an exciting project using an innovative construction system which will see more mid-market rental homes being delivered for the city centre as well as affordable rent. Our website will have full details on how to apply and we look forward to taking handover next summer."
---