Morrison Water Services appoints new framework lead for Scotland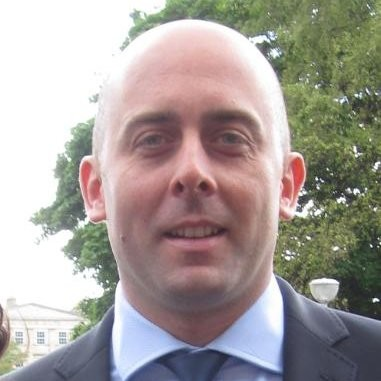 A water and wastewater sectors service provider has promoted from within to fill the position leading Scottish Water's DV2 contract.
Steven McCulloch steps into the role of supporting the delivery of one of Scotland's biggest capital investment non-infrastructure programmes.
Having joined Caledonia Water Alliance (CWA), a joint venture between AECOM and Morrison Water Services, in 2019 as head of technical services, Steven has progressed to leading the DV2 contract.
---
---
The DV2 contract was awarded to Morrison Water Services and ID Systems (IDS) by Scottish Water in 2021 to deliver their capital investment programme for Mechanical Electrical Instrumentation Control and Automation (MEICA) projects. Work includes the repair and maintenance of process plant, control panels, pumping stations and control system solutions. These projects play a vital role in ensuring Scottish Water customers have resilient water and wastewater networks.
For over 20 years, Steven has worked in municipal and industrial water throughout the UK and Europe. He has been based back in Scotland working solely on Scottish Water's capital investment programme since early 2015.
Executive director of Morrison Water Services, David Sanderson, said: "Steven brings a wealth of experience and knowledge to the business here in Scotland and will be able to lead the DV2 team to deliver a programme of complex non-infrastructure projects.
"I am delighted he will be leading the team during the ongoing mobilisation of the framework which further strengthens the excellent long-standing partnerships that both Morrison Water Services and IDS have established with Scottish Water over many years."
---
---
Steven will be supported by a team of approximately 50 people including Nicola Grimes, head of technical services; David Horsley, head of commercial; and Chris Dallas, head of operations.
Steven said: "I am very much looking forward to leading my team to deliver this strategic programme. It is a great opportunity to work together with Scottish Water's DV2 Investment Delivery team bringing innovations and developing technologies to drive greater levels of efficiency, value, design standardisation and construction quality.
"Following a successful mobilisation phase, our DV2 projects are now moving to construction activity on site."
Morrison Water Services is working closely with sister business IDS which will deliver a substantial part of the water and wastewater programme, providing expertise, support and resources in design, planning, management, and delivery.
---
---
Managing director of IDS, Iain Doherty, added: "Steven has the experience and knowledge of not only delivering a programme of complex non-infrastructure projects, but also brings to his new role a fantastic understanding of Scottish Water's purpose of supporting a flourishing Scotland by pursuing their three strategic ambitions of 'beyond net-zero', 'service excellence', and 'great value and financial sustainability'.
"I am delighted he has accepted the challenge and look forward to seeing the integrated teams working collaboratively with Scottish Water to outperform the programme and develop the future talent that the industry so desperately needs."
Morrison Water Services and IDS will primarily deliver projects in the southern area of Scotland.
---