Mosaic granted office approval for Glasgow's financial district
Mosaic Architecture + Design has been granted Planning in Principle approval for an office development in Glasgow's International Financial Services District on behalf of property developer Soller Group.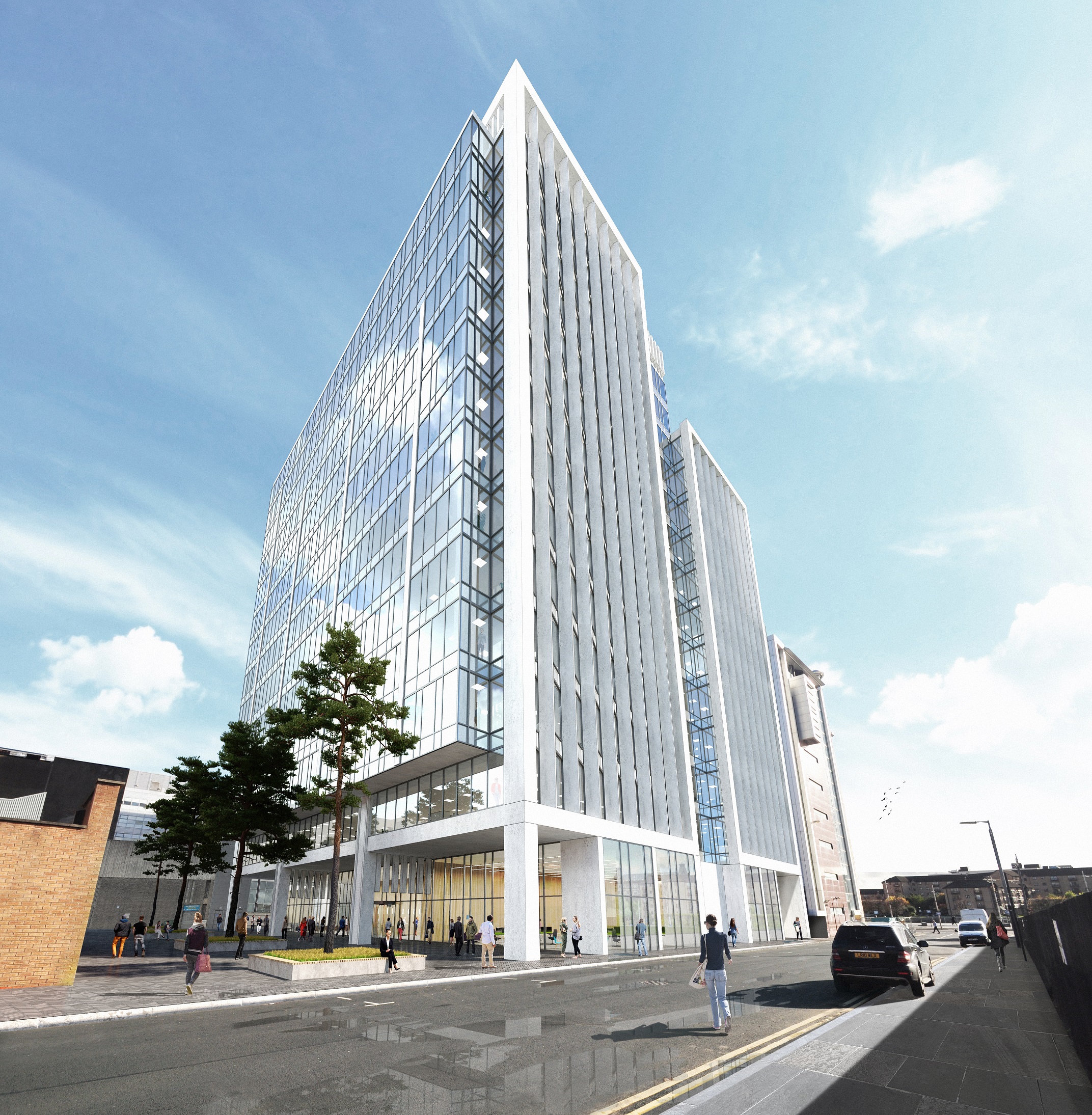 At 290,000 sq ft, Carrick Square is located between Carrick Street and Brown Street within close proximity to Atlantic Quay. Sitting off the Broomielaw on land currently used as a car park, Carrick Square will introduce a new public plaza joining Brown and Carrick Streets to the immediate north of the development, which will double as the main entrance.
The high quality Grade A office will offer panoramic views of the city with large flexible open plan floor plates featuring extensive floor to ceiling glazing to maximise daylight and views from the deep plan office accommodation.
---
---
Adopting a U-shaped plan backing onto a central lightwell backing onto existing office space at 200 Broomielaw, the scheme wraps open plan floorplates around a central circulation core. Arranged over 14 floors above basement parking, the development will include south facing terraces to maximise views and light.
Neil Haining, director of Mosaic, said: "The building's massing is manipulated in response to its immediate context; in particular the existing office building to the south, creating the opportunity for southern aspects from the building.
"The mass is then further subdivided to create a series of stepped terraces which enables a unique commercial space within the city. Gable ends are articulated to form two separate planes – one solid, one more transparent – allowing the building to increase in scale towards the north."
Nick Treadaway, founder and CEO of Soller, added: "We are delighted to have secured Planning in Principle approval for this site, which further strengthens our presence in the desirable Glasgow office market. This exciting development will surpass the aspirations of the modern office occupier."
---