Muir Construction hands over Livingston nursing home
Randolph Hill Nursing Homes Group has received the keys to its 60-bed nursing home in Kirk Lane, Livingston delivered by Muir Construction.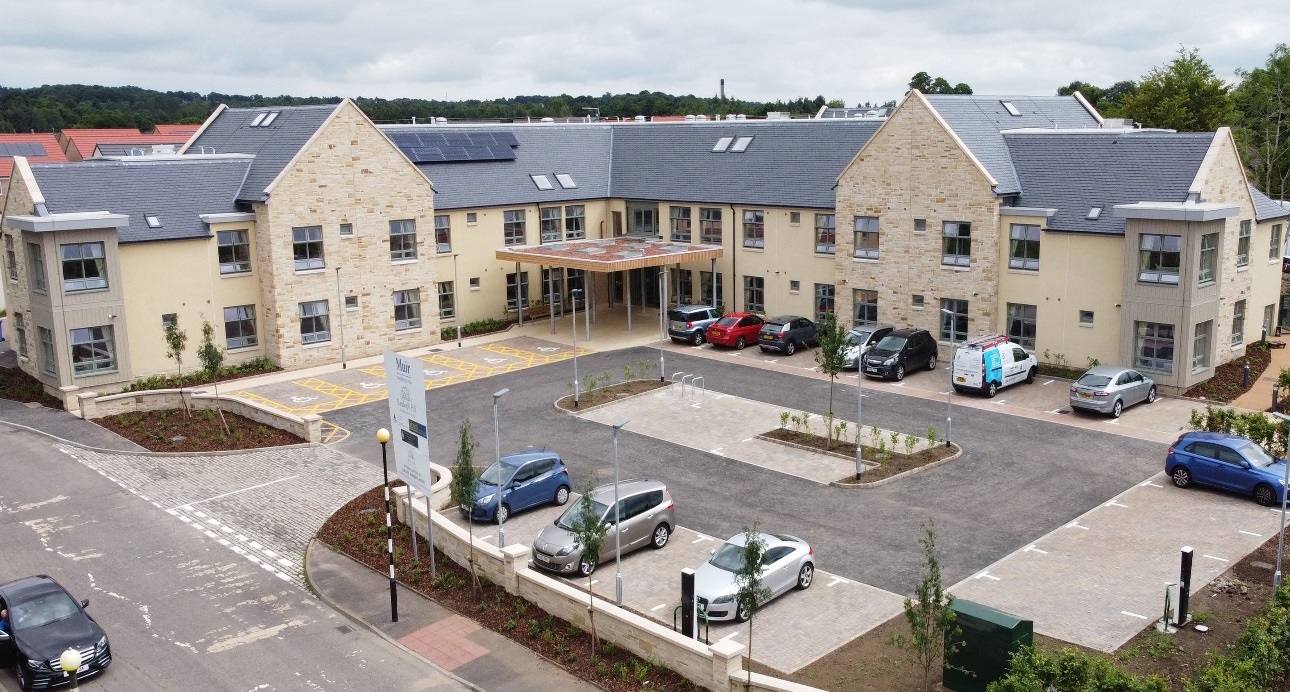 The latest home comprises six suites, each with an attractive lounge area, dining room and ten bedrooms, spanning standard, premium and deluxe setting excellent standards in space and furnishings. A large lounge and function suite incorporating a state-of-the-art screen projection system, communal sun terrace and private gardens are also incorporated for the resident's enjoyment and relaxation.
Working closely with Gilberts*, Harley Haddow multi-disciplinary engineers and its own in-house timber frame company Muir Timber Systems on this design and build project, Muir Construction was able to encompass the latest construction technology to harness the most efficient and sustainable solutions to heating, lighting, and building fabric whilst embodying the quality that the client and residents deserve.
---
---
Despite the challenges thrown at the team by the pandemic, which meant the Randolph Hill team were completely focused on the care of their residents and supporting their home management and staff, and the Muir team minimising the impact of the shutdown at the beginning of 2020, a great collaborative approach has delivered a much-needed high quality new facility in the West Lothian area as well as directly bringing 80 new jobs to the local economy.

In addition, the specially selected local supply chain assisted in a quick programme recovery on restart, as well as ensuring that the project's carbon footprint was kept to a minimum.
At handover, as part of the service, a comprehensive training programme was relayed by the Muir team on site to the new Randolph Hill staff, to give them ultimate confidence when using the new facilities to deliver the best of care to the residents and get the best performance out of the building.
---
---
This was Muir Construction's sixth nursing home, three of which are part of Randolph Hill's portfolio of seven, expanding on its experience and knowledge of construction in the care sector.
*A previous version of this article incorrectly attributed the architectural design of the nursing home to John Gilbert Architects. This building was designed by Kelvin Donaldson, a director of Gilberts Architects, based in Edinburgh. SCN apologises for any inconvenience caused.
---