Muir Construction pushes ahead with East Kilbride warehouse and blend facility
Construction work to provide a new warehouse and blend facility in East Kilbride for multinational brewing and beverage company Distell International is now well under way.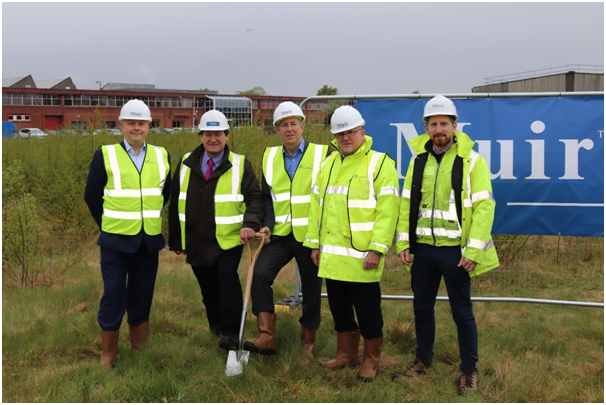 Muir Construction is delivering the 74,500 square foot facility which comprises two maturation warehouses, a process building, blend facility, tank farm, tanker station and gate house.
Located at the junction of the Queensway and West Mains Road, the long-term vacant site is now being put to good use.
---
---
The first of two phases of the project will integrate with the existing bottling plant on the adjacent land and will be supported by the existing head office of Distell International which overlooks the site from Milton Road.
The ambitious 70-week programme will include major improvement to the existing services and infrastructure to accommodate the co-ordinated installation of the process equipment associated with the whisky production lines.
This first phase represents a major investment by South African-based Distell International and is a welcome addition to the East Kilbride economy presenting additional job opportunities to enhance the existing workforce.
Fraser Thornton, Distell International's director, was pleased to see the project begin and was hot-footing it to his South African board members meeting straight after the ceremony to report that work had started on site as planned.
---
---
Alan Muir, Muir Construction's joint managing director, indicated that he was delighted that Muir Construction has been chosen to work with Alan Revie, Distell International's senior project manager, and his design team made up of Threesixty Architecture, Blyth & Blyth and Allen Associates to produce a modern, state of the art facility.
---