Multiplex and Constructionarium deliver workshops for University of Glasgow students
Students at the University of Glasgow have benefitted from two Constructionarium construction practice workshops which offered hands-on experience in the sector.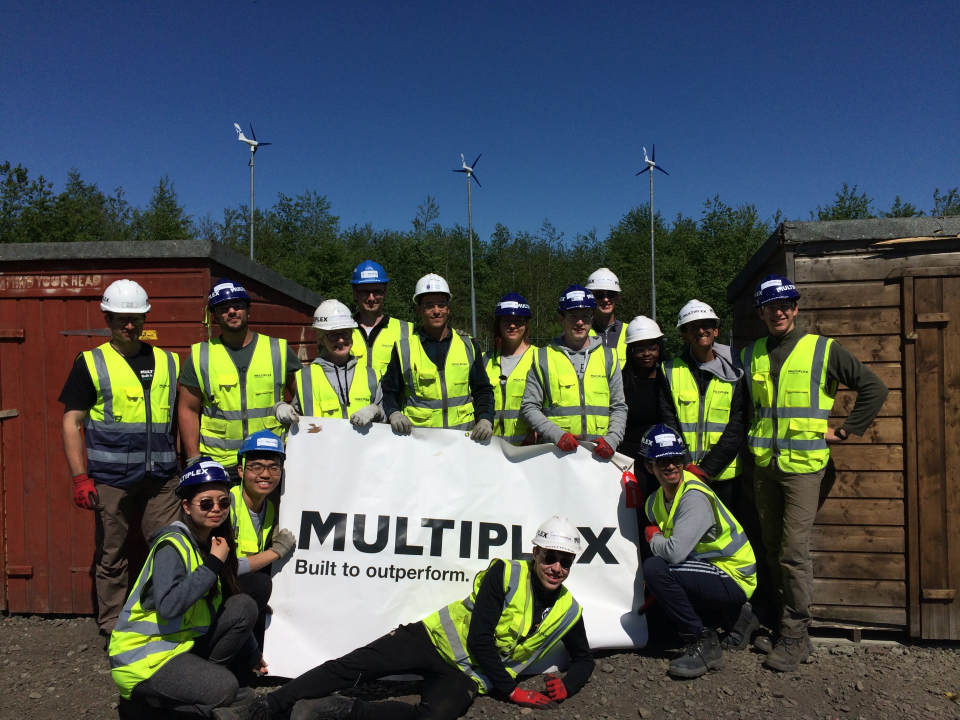 More than 60 students took part in the two sessions, held across April and May.
Partner Multiplex hosted an event at one of its sites, while the other took place at the University of Glasgow.
---
---
The sessions were led by senior planner Paul Martin, work placement civil engineer Colin Blair and assistant site manager Manuel Morato. The team were also joined by staff from PJ Careys, who provided a range of small tools and two joiners who would help with the tasks required.
Split into teams of four, the students created scaled down versions of the Kingsgate Bridge, Millennium Galleries, a concrete and brick "pod" and a three-turbine wind farm. They were responsible for planning, managing and delivering the project and, during the heavy plant work, were able to simulate using the plant machinery.
All students now have real work experience in construction – from planning and programming their project to pouring concrete and banking cranes. This has developed their teamwork, communication and leadership skills, which are all critical to working in construction.
A spokesperson from Multiplex said: "We are proud to have worked with Constructionarium to offer this valuable experience to students in the areas where we work. We look forward to partnering with them again in the future."
---