New CITB-funded training scheme launched for North Glasgow
Five organisations have formed a partnership to train and support 180 people into roles within the construction industry.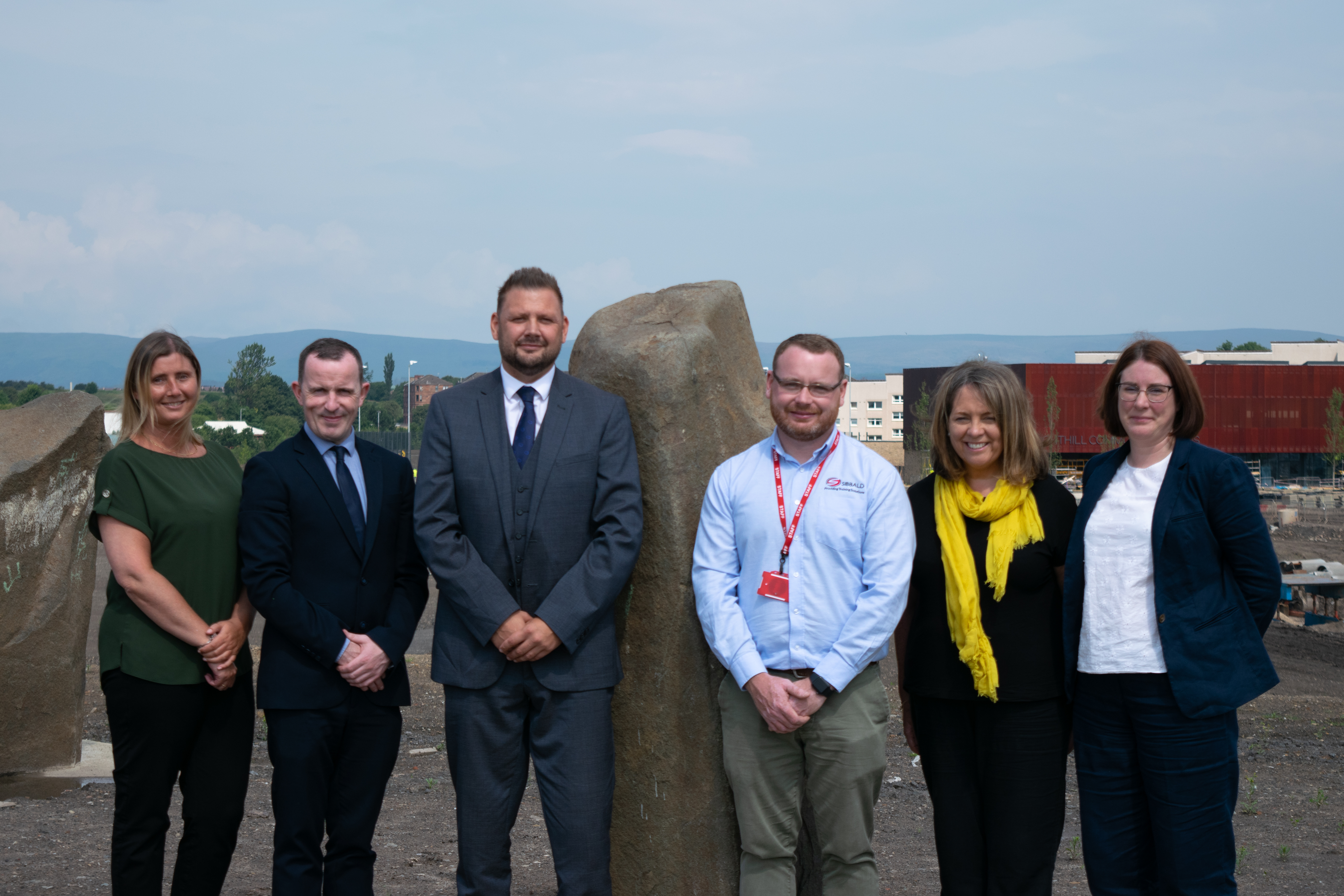 Keepmoat Homes, Morgan Sindall Infrastructure, Sibbald Training, TIGERS and Glasgow Kelvin College have teamed up to launch BUILD North Glasgow - a new training scheme funded by the Construction Industry Training Board (CITB) as part of its UK wide Pathways into Construction programme.
The scheme aims to attract and support people from under-represented groups to move forward with a career in construction. The BUILD North Glasgow programme will specifically target young people 16 and above who are not in education, employment or training and those who have left military service in the last 12 months.
---
---
The partners, who are working together on the Sighthill Transformation Regeneration Area in the North of the city, have been awarded £1.2 million over the next three years by the CITB to create 180 places on these bespoke training programmes. It is the only successful applicant to the Pathways into Construction programme from Scotland.
Alongside offering specialist construction training and qualifications, the scheme will also offer support and training in a range of life skills, such as wellbeing, money management and employability that can help the participants' transition into employment.
The first courses will start in September 2019 with two bespoke avenues. The first which is targeted at 16-year olds and above who are not currently in education employment or training will see participants take part in 11 weeks of training followed by a 10-week work placement that is designed to provide practical on the job experience of a career in construction. The participants on the strand, aimed at ex-service personnel, will have six weeks of training followed by a two-week work placement. Both training schemes will launch in September with the 16 and above cohort beginning on September 16 and the ex-service personal programme starting on the same day.
All the work placements will be with Keepmoat Homes, Morgan Sindall Infrastructure or one of their contractor partners and take place as part of the Sighthill Transformation Regeneration Area - part of the £250m Glasgow City Council City Deal project – the largest regeneration development to happen outside of London.
---
---
Beth McNeil, regional managing director at Keepmoat Homes in Scotland, said: "We're proud to be part of the BUILD North Glasgow consortium. As a national home builder that is delivering a transformational project in the city, Keepmoat Homes is proud to be supporting this investment into the talent of tomorrow that the construction industry needs. We're delighted that the consortium was successful in its bid to the CITB for funding and look forward to working with all of the BUILD North Glasgow partners to deliver these training opportunities over the coming years."
Derek Smeall, principal of Glasgow Kelvin College, said: "We believe this is great news for the communities of North Glasgow, helping people to get skills, qualifications and experience that can lead to a fulfilling career in the construction sector.
"With our flagship campus in Springburn, only a short distance from the Sighthill Transformation Regeneration Area, we are very pleased to be part of this consortium helping to support routes into the workplace while offering a taste of college life for those who want to progress to further study and qualifications. It is this kind of investment and initiative that can be truly life-changing for many people in the communities we serve."
Nicola Gooch, community benefits advisor at Morgan Sindall Infrastructure, added: "Morgan Sindall Infrastructure is delighted to be a part of the Build Glasgow Programme which will deliver fantastic opportunities for all those involved and will build upon the already successful programme of community benefits already being delivered at our current Sighthill TRA Contract 2. The consortium is made up of strong partners who have a real desire to create real social impact through jobs and training and we look forward to working together to achieve this."
---
---
John Sibbald, director at Sibbald Training, said: "We are excited to be part of the new BUILD North Glasgow partnership, we believe the programme will be a great opportunity for all successful candidates to gain trade-specific training and career opportunities in the construction sector. Our strong group of partners gives us the strength to deliver the perfect all round programme of employment skills, construction skills training and offers a direct link to employers."
Brian Carmichael, construction director at TIGERS, said: "This exciting collaboration between the BUILD North Glasgow consortium brings together partners who have shared vision and values. We aim to positively impact the lives of individuals, through personal and professional development. We are proud to be supporting the development of talent for the construction sector, an industry that is building vibrant, sustainable communities, within our society."
Stephen Cole, head of careers strategy at CITB, said: "With thousands of jobs being created in the coming years, Pathways Into Construction will demonstrate that we need to stop fishing in only half the pond and diversify the talent pool to meet future skills needs. We'll explore the best routes, which employers can adopt in future, to bring under-represented groups into the industry, not only filling the skills gap but also supporting employers by recruiting domestic talent with Brexit on the horizon."
To find out more information about BUILD North Glasgow and how to apply to take part in the programme visit buildnorthglasgow.co.uk.
---