New commemoration for engineer who helped eradicate typhoid and cholera from Glasgow
The man responsible for revolutionising Glasgow's water supply has been honoured with a new plaque at Mugdock Reservoir.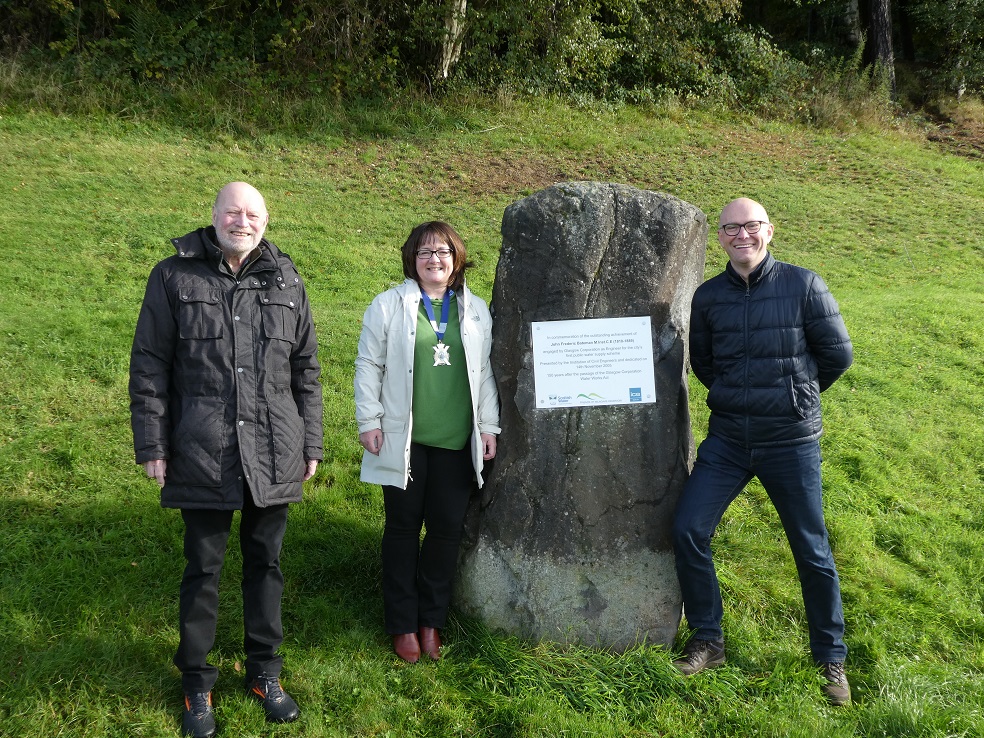 Following his work on Manchester's water supply, John Bateman was asked by Glasgow City Council in 1852 to find a new source of water for the Greater Glasgow area. He suggested raising the level of Loch Katrine, an eight-mile-long freshwater loch in the Scottish Highlands, to provide an abundant supply of water to the city.
The scheme was approved and construction began in 1855. The ambitious project included Mugdock Reservoir, nearly 26 miles of aqueduct, 13 miles of hard rock tunnels and almost 4 miles of iron pipes.
---
---
Now a new plaque has been unveiled to replace one first commissioned in 2005 by the Institution of Civil Engineers – of which Bateman was a former President – with support from Scottish Water and Friends of Milngavie Reservoir.
To mark the occasion, ICE Scotland has also produced a new guide to a one-hour trail around Milngavie Reservoirs, which can be found at www.ice.org.uk/scotland.
ICE Scotland chair, Emma Dickson, said: "It is amazing a piece of Victorian engineering was built with such modern principles of sustainability in mind and still serves the people of Glasgow and surrounding area today. In a world where not everyone has access to clean drinking water we are lucky to have such amazing civil engineering infrastructure in Scotland that we often take for granted."
Chair of Friends of Milngavie Reservoir, Eddy Yacoubian, said: "Friends of Milngavie Reservoir are delighted to celebrate the significance of the historical engineering at Milngavie Reservoirs, which are part of the Loch Katrine Water Supply. At the time, this scheme was one of the most advanced and revolutionary systems of its kind anywhere in Europe. It was a remarkable achievement for Scotland.
---
---
"The new trail is an exciting opportunity to raise public awareness and engage new audiences and is a timely part of our wider activities to mark 20 years of the Friends of Milngavie Reservoir."
Director of corporate affairs, Scottish Water, Brian Lironi, added: "We're delighted to help unveil this new commemorative plaque which will continue to pay tribute to John Batemen and the significant contribution he made to the water industry for many years to come.
"The newly restored memorial compliments this iconic beauty spot which not only provides a vital water supply but is also a place of sanctuary that is enjoyed by thousands of visitors each year."
---