New guidance on how to overcome barriers to small brownfield site development
New guidance has been published to help landowners, developers and builders over the particular challenges posed by small brownfield sites.
A guide to small brownfield sites and land contamination, prepared by CIRIA and supported by the NHBC Foundation, provides clear, practical advice to help navigate the particular barriers and issues that characterise small brownfield sites.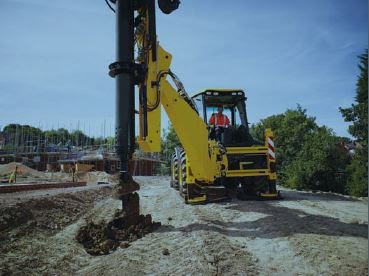 Development of brownfield land is a key part of plans to increase house building across the country, and if well planned and managed, small sites can be developed relatively quickly giving a faster return on investment than larger sites.
---
---
The guide focuses on the key phases of a development, from assessing project viability and submitting planning applications, through the whole construction process to closeout and management of dormant sites, with an emphasis on dealing with land contamination.
Neil Smith, NHBC's head of standards, innovation and research, said: "This new guide is essential reading for anyone considering the purchase of smaller brownfield sites, helping them minimise risks before, during and after development.
"Land owners of small brownfield sites that require on-going contaminated land management will also find the guidance beneficial."
A guide to small brownfield sites and land contamination is available for download from the NHBC Foundation website www.nhbcfoundation.org.
---