New images showcase £20m creative business hub at Dundee Waterfront
The team behind a new £20 million multi-use development at Dundee Waterfront have released new images of the project.
The drawings show how the retail units, cafe, offices and apartments at Studio Dundee will look when completed.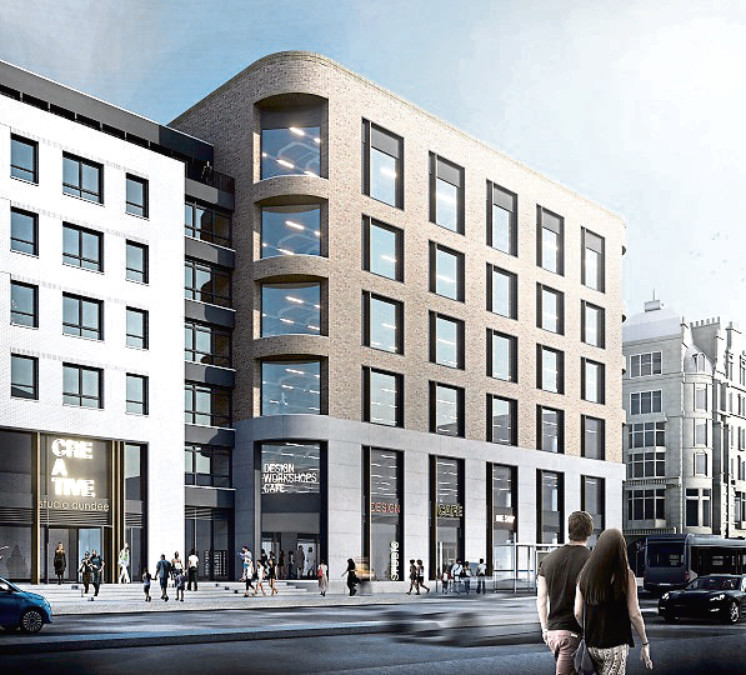 A planning application for the development of Site 2 – currently the car park area at Yeaman Shore – was approved by Dundee City Council last year and site survey works have taken place.
---
---
It is hoped that work will begin on site in the second quarter of 2019 and it is expected to take 18 months to complete.
As well as offering space for business start-ups and designers, the plans include proposals for 117 apartments in a mix of sizes with on-site management and use of the Studio Dundee communal space, offering lounges, cafe, bar and amenity areas, including an outdoor terrace space.
HTA Design is carrying out the project on behalf of Our Enterprise Ltd.

---
---
The project is expected to create up to 100 construction jobs during the build period, with Studio Dundee supporting 250 jobs and attracting a further 150 posts to the city.
Alan Caldwell, partnerships director with Our Enterprise Ltd, told the Evening Telegraph: "Site development works have now taken place and developers are expected to be on site in the second quarter of 2019 with an 18-month build period."
Sandy Morrison of HTA Design added: "On the scale of the adjacent buildings I think it's about context. As the rest of the Waterfront comes together it and the V&A will sit comfortably.
"The city council has been careful with its masterplan and it's not about making a pavilion in a park – although the connection to Slessor Gardens is strong. The streets will lead you right to the V&A."
---