New senior and deputy senior partners take the reins at Bidwells
Property consultant Bidwells has made key senior appointments including Perth-based Finlay Clark who is stepping up to become the 183-year-old firm's deputy senior partner.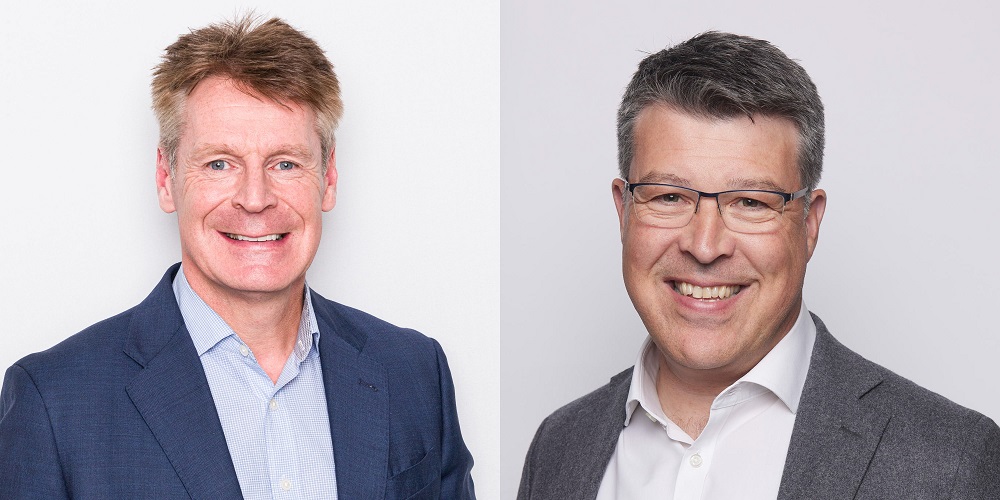 New senior partner Nick Petit will oversee the UK-wide property advisors and he has appointed Scotland managing partner Finlay Clark as deputy senior partner to assist in his new role.
Bidwells is at the forefront of two of the most dynamic real estate markets in the UK: the Oxford-Cambridge Arc and the emerging field of Natural Capital and Nick wants Bidwells to capitalise on the "explosion of opportunity" presented by a record year of overseas investment into the Oxford-Cambridge Arc to help deliver "good economic growth" in the area and wider societal benefits for the UK.
---
---
Nick said: "The international spotlight is now on our core markets after the pandemic showed just how resilient and innovative they are, with global capital lining up to invest. We have seen an explosion of interest and opportunity in both the Arc and sustainable investment with major funds now targeting exposure to Natural Capital assets. In the space of just two months we secured the acquisition of £55m of natural capital assets, and we're just getting started.
"The science and technology sectors also offer the chance to deliver unparalleled societal benefits for the UK. Where would we be without the Covid-19 vaccine discovered and developed in the Arc? But we must ensure the places we are developing to support the growth of these sectors are contributing societal, environmental and economic benefits for us all."
The 54-year old head of building consultancy takes over from Patrick McMahon who is handing over the top job after a 12-year spell as the firm's figurehead to head up Bidwells' new mixed-use development team.
Nick and Finlay will assume their new roles on January 1 and continue the firm's long-term strategy of focussing on the Golden Triangle of Oxford, Cambridge and Milton Keyes, and the Forestry and Renewables and the Natural Capital sectors, which Bidwells already leads on in Scotland.
---
---
"I'm thrilled to be leading the firm at this moment in its long history", said Nick. "It's certainly not my intention to take Bidwells in a new direction, but to ensure we continue our fantastic work in science and technology and natural capital, and to ensure that all our teams continue supporting the vision and ambition that our local, national and international clients are now showing for the Arc."
Nick joined Bidwells in November 2003 to set up and grow its project management team and develop its building consultancy division. He became an equity partner in 2011 and has led the firm's recent initiative on setting both its diversity & inclusion strategy and sustainability strategy.
"We began making the links between zero-carbon development, biodiversity net gain through development and carbon offsetting markets a while ago now," said Nick. "The property industry now recognises the importance of delivering good, green development and our teams really get how to go about doing it. These next few years should be really exciting for the development industry and Bidwells."
Finlay, who joined Bidwells in 2001 and has led the Scotland Division for 12 years, said: "What is more, we are also leading in the fast-emerging fields in Scotland and across the UK as our work in forestry, natural capital, carbon capture and renewables becomes a central part of the sustainability strategies of corporates and investors across the country and internationally."
---
---
Nick added: "We've worked hard as a firm to get ahead of the evolution of these sectors and the developing nature of ESG markets which I think is really coming into its own now. A combination of our global market understanding, competency in the UK's nature-positive investment markets and deep local knowledge have created a one-of-a-kind offer for our sector."
---