New steps to ensure offshore wind contracts stay in Scotland
Developers will have to agree on supply-chain commitments when applying for offshore wind leases, under steps to increase the number of contracts staying in Scotland.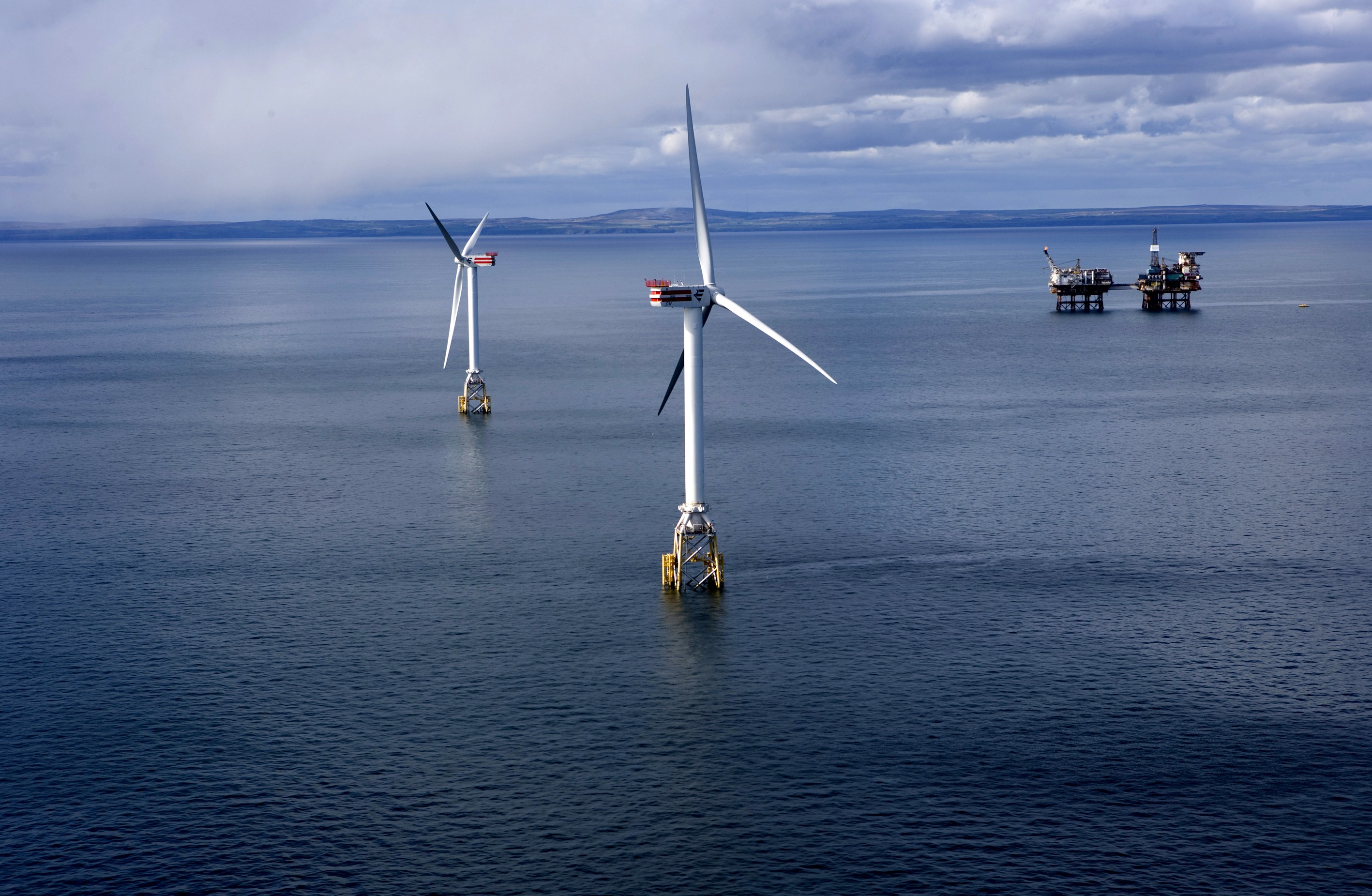 The new agreement between the Scottish Government and Crown Estate Scotland was announced at a Scottish Offshore Wind Sector Summit held in Edinburgh today which was attended by representatives from the UK Government, trades unions, and industry.
Economy secretary Derek Mackay said: "Scotland is the ideal location for offshore wind, but recent projects have not delivered the significant economic opportunities we want to see for Scottish businesses.
---
---
"The Scottish Government has been calling for the offshore sector to do more by awarding contracts to our indigenous supply chain but recent disappointments suggest that more has to be done.
"I will use every lever at our disposal to ensure that our renewables supply chain benefits from the expansion of offshore wind in our waters, leading to the creation and retention of Scottish jobs.
"The measures agreed with Crown Estate Scotland will help to release more of those economic benefits for the Scottish economy and ensure that the Scottish-based supply chain is considered when tendering for work or making long-term conditions."
Colin Palmer, director of Marine for Crown Estate Scotland, said: "Scotland has unique potential when it comes to offshore wind and we're committed to doing all we can to unlock that opportunity. ScotWind Leasing will present Scotland as an attractive destination for the significant investment needed to deliver the scale of offshore wind projects we want to see."
---
---
Claire Mack, chief executive of Scottish Renewables, said: "Industry continues to work hard to demonstrate its commitment to ensuring that the enormous economic benefits of offshore wind are felt as widely as possible in Scotland.
"Evidence provided to the Scottish Government has already demonstrated the impact of just some of those measures: more than 500 companies attending events with developers, contracts awarded and jobs created.
"Discussion at today's summit showed industry, government and unions are united in their objective to ensure Scotland captures as much economic benefit from offshore wind as possible. Scottish projects can deliver local economic benefits whilst also growing our capability to exploit the export potential of the global offshore wind market.
"However any measures which may reduce the competitiveness of Scotland's offshore wind sector must be carefully considered and we will continue to work with the Scottish Government to deliver a vibrant and globally-attractive offshore wind sector as more details of today's announcement are released."
---
---
Pat Rafferty and Gary Smith, Scottish secretaries of Unite and GMB, added: "We welcome these long overdue measures announced today by the Scottish Government in taking a harder line with the industry but this must be the start of change and not the end.
"The truth is it's been a decade of failure for job creation in Scotland's offshore wind sector.
"In 2011 employment in Scotland's offshore wind sector was forecast to be 28,000 direct jobs and 20,000 indirect jobs by 2020. We are nowhere near that and in the last few months redundancy notices have been handed out at supply chain firms like BiFab and CS Wind.
"In the same period, industry majors like SSE have been subsidised to the tune of billions of pounds of public money through the UK Government's Contracts for Difference (CfD) scheme, with no link at all to domestic job creation commitments.
---
---
"It's a scandalous story of missed opportunities and ultimately one of industrial and political failure.
"Without a detailed industrial plan involving the industry and a substantial programme of investment for our supply chain, our green jobs revolution will continue to be delivered in Spain, Saudi Arabia, UAE, Indonesia and China – anywhere but Scotland."